Permanent Cosmetics At Every Age
|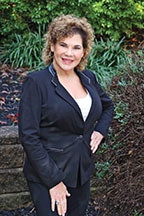 Carmella Gibellino-Schultz
Written By Kyra Marie Miller
It feels like trends change so quickly these days, but there is one thing that never goes out of style – looking good and feeling yourself! New clients often ask us if they're too young or too old for permanent cosmetics. Our answer? Never! Believe it or not, at The Permanent Cosmetic & Lash Studio we have clients ranging from 18 to 95!
Each person may seek permanent cosmetics for different reasons, but your result at The Permanent Cosmetic & Lash Studio will always be the same; effortlessly looking your brightest.
20s through early 40s
Life moves so fast lately, and most young women don't have the time to make sure their eyeliner, brows, and lipstick are absolutely perfect every morning. They may have a family trying to manage virtual and in-person learning, a demanding career, and a never-ending to-do list. It is incredible how much a subtle lash enhancement, microblading, and fresh lips with a blush of color can transform a young woman's confidence.
"I was really nervous to get any permanent cosmetics as I don't have any tattoos and don't wear much makeup at all but I noticed I looked washed out and was really sick of putting eyeliner, mascara and lip gloss on all day, every day. Not only did I not want to spend the time, I was also really concerned about chemicals in the makeup I was putting around my eyes and lips every day! After getting microblading, a permanent lash enhancement, and lip liner, I am ready almost as soon as I get out of bed. It's been life-changing!"                  ~ Laura S.
Late 40s through 50s
It is so important for women in this age group to feel as though they are aging gracefully. There is so much information out there, but a safe and empowering place to start is with permanent cosmetics. It will take years off without having any "work" done. 
The owner of The Permanent Cosmetic & Lash Studio, Carmella Gibellino-Schultz, says, "I have been in the beauty industry for over four decades. I know what works and love educating my clients on what their next steps should be after permanent cosmetics."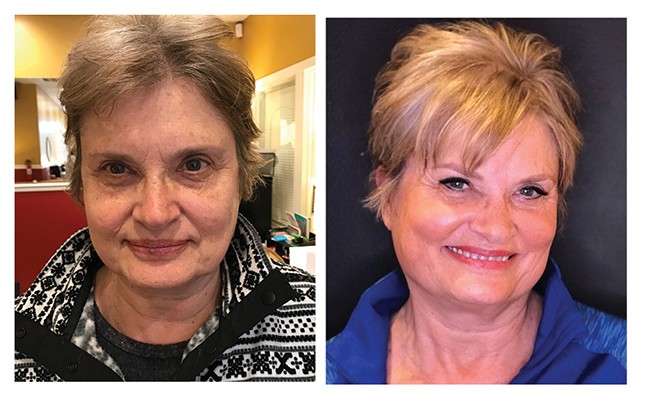 60s and up
It is difficult for these women to put on makeup like they used to. Plus, many have fading eyebrows and thinning eyelashes, while the color on their lips has almost completely vanished. With shaky hands and poor eyesight, using makeup can become a really tough challenge. But everyone deserves to feel youthful and bright!
Your eyes are the windows to your beautiful soul and women should highlight them, especially this age group! "I LOVE working with this age group of women because they have such a different perspective on life and beauty. It is so gratifying to give a woman her self-confidence back," says Carmella. "Having permanent cosmetics brings these women back to life."
"My young grandson always says MiMi, don't forget your eyebrows! That's when I knew it was time to call Carmella."   ~ Jan W.
"After having my Permanent Cosmetics done (brows, eyeliner and lips) my friends and family said I looked healthier – music to my ears!"   ~ Nancy L.
Carmella Gibellino-Schultz is a licensed cosmetologist and has been practicing the art of permanent cosmetics since 1999. In both Delaware and PA, she has performed thousands of procedures, and her impressive portfolio speaks for itself. Former owner of The Skin Care School and Center, her expertise and years of experience have made her the area's most sought after permanent cosmetics artist.
By visiting The Permanent Cosmetic & Lash Studio we can help you invest in you. Call or text the studio at 610-883-0636 or visit our website at www.permanentu.com for more information!
Referring Doctors
Dr. Abel M.D. | The Abel Center for Oculofacial Plastic Surgery
Dr. Fanny J. Berg M.D.
Dr. Peter R. Coggins M.D.
Dr. Joseph J. Danyo M.D.
Dr. Jillian Banbury M. D.
Dr. Ian M. Longergan, D.O. | Aesthetic Plastic Surgery of DE
Dr. Timothy Greco M.D.
Dr. Monica Mehring M.D.
Dr. Jonathan Pontell M.D.
Dr. Katheryn M. Warren M.D.
Dr. David Zabel M.D.
Dr. Jeffrey B. Minkovitz M.D. | Eye Physicians & Surgeons
Dr. Peter Panzer M.D. | Panzer Dermatology Assoc.
Dr. Paul Sabini M.D. F.A.C.S.
Dr. Jonathan Saunders M.D.
Dr. Ronald Lohner
Paul S. Kim, M.D.
Gary F. Wingate, M.D.
Dr. M. Stefanyszyn, M.D. F.A.C.S. | Wills Eye Hospital
Lynn Esdale RN | Lynn Victoria              
Cosmetic & Medical Skin Care
Dr. Lisa W. Hostetler M.D.
Sarah Lester, Medical Aesthetician | Delmar Surgical & Cosmetic Treatment Center.
Carol J. Hoffman MD |    Kremer Eye Center