Common Core And Critical Thinking:
|
Helping Students Hone This Important Skill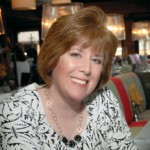 Article By Maggie Lage
The Common Core State Standards are intended to help students prepare for college and the working world, wherein they must think critically and apply the skills they learn in the classroom to a variety of real-world scenarios.  The "buzz" about the standards is that they go much deeper into all math and English-language arts areas and emphasize comprehension and building understanding more so than rote memorization.
The standards are meant to strengthen students' ability to think, analyze, comprehend, defend and support one's ideas, and much more.  According to the National Governors Association Center for Best Practices, Council of Chief State School Officers, the Common Core State Standards weave such aptitudes throughout the standards.
Here are a few examples:
Reading
Reading comprehension is top of mind at all levels.  As students read a variety of texts – both literature and nonfiction – they will be expected to make logical inferences, express their insights, explore ideas, and think about topics from many different viewpoints, among other objectives.
Speaking and Listening
Through speaking and listening (and through media), students must assess and offer complex information and ideas.  The classroom will focus on smaller group discussions as well as one-on-one discussions as a way to encourage students to think crucially, work together to develop ideas and answer questions, and more.
Writing
Students are expected to write thoughtful, logical arguments, express their opinions, reason, and conduct focused and in-depth research.
Media and Technology
A huge part of 21st century learning is knowing how to use, critically analyze and produce media and technology.  Technology and media are woven throughout the standards – from teaching students to present ideas and knowledge in various media formats to using technology to develop mathematical models that link classroom math to everyday decision making
Mathematics
High school students will be expected to apply mathematical ways of thinking to real-world issues and challenges and think and reason their way through problems. The elementary and middle school standards help prepare students for this type of thinking.  
Throughout our 36-year history, Huntington Learning Center has stayed in tune with the needs of our students. As American education has evolved and changed – from standards-based education reform evolving throughout the 1980s and 1990s to the No Child Left Behind Act of 2001 making waves in the 2000s – Huntington has adjusted its curriculum as appropriate in order to ensure our students receive the tutoring support they need to be successful students.
Today, Huntington remains at the forefront when it comes to supplemental education.  Three years ago, the Common Core State Standards (CCSS) Initiative was introduced, and those standards have since been adopted and implemented by schools and school districts in most states.  We too have aligned with the CCSS in our academic programs.
What does this mean for the families we serve? It means that Huntington stands ready to help students meet the challenges of these new, more rigorous educational standards.  As schools curriculum and assessment testing evolve, students will need help that extends beyond the type of support they may have needed previously.
Huntington is prepared and excited to embrace those challenges together. 
Learn more about Huntington at www.HuntingtonHelps.com
Parents who want additional information are encouraged to call the Huntington Learning Center in Newark at 302-737-1150.
Dr. Raymond J. Huntington is co-founder of Huntington Learning Center, which has helped children achieve success in school for over 35 years. For more information about how Huntington can help your child, call 1-800-CAN-LEARN.
Maggie Lage is the Executive Director of the Huntington Learning Center in Newark, 34 Liberty Plaza, Kirkwood Highway, Newark, DE  19711. 
For more information or to schedule a consultation at the Newark location call 302-737-1150 or visit www.newark.huntingtonlearning.com.
Huntington Learning Center in Newark
34 Liberty Plaza | Kirkwood Highway | Newark, DE 19711
For more information or to schedule a consultation at the Newark location
call 302-737-1150 or visit www.newark.huntingtonlearning.com