Save Money with Safe, Delicious, Drinking Water From Your Tap Say Goodbye To Expensive Bottled Water
|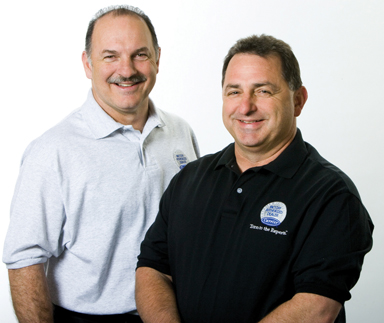 Presented By: Brian & Rob Frederick
Safe, drinkable tap water was once a given, but many people now doubt its safety and dislike its taste.
Many people have resorted to bottled water, which is expensive, inconvenient and environmentally unfriendly.
Now there's a better solution.
You can once again have safe, delicious drinking water straight from the tap. Joseph Frederick & Sons' water filtration team can test, diagnose, and treat your water so that you can be confident in its safety and happy with its quality.
Joseph Frederick & Sons can provide you with an inexpensive reverse-osmosis (RO) filter – or a whole-house system that will remove particles, cloudiness, rust, colors, and odors from your water. The RO filter mounts under your sink, or in the basement below your sink, providing you with unlimited fresh, purified water every day, without polluting the environment with plastic bottles.
Did you know: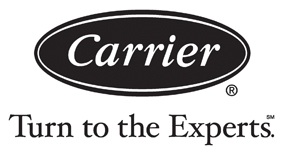 • Drinking tap water costs about $0.23 per day for a family of four, compared to about $1.25 per day for bottled water.
• Bottled water produces up to 1.5 million tons of plastic waste per year.
• That plastic requires up to 47 million gallons of oil per year to produce.
• More than 80 percent of plastic bottles are simply thrown away, not recycled.
Want to learn more about saving money by drinking better water? Call our Service Department at
(302) 994-5786.
Our Company History…
This year, we at Joseph Frederick & Sons are excited to celebrate our 65th year in business. Our grandfather started this business in 1947 with one truck, a willingness to work hard, and a sense of integrity. Today, four generations later, we are proud to say that the name Joseph Frederick & Sons means the best in residential and commercial air conditioning, electrical systems, heating, and plumbing. The core values on which our family's business was first built remain its cornerstone – our sense of integrity, dependability, and quality workmanship has withstood the test of time. We are a proud member of the BBB and past winners of their Torch and Rush awards. We are also a Carrier Factory Authorized Dealer and 3-time winner of their prestigious President's Award.
Our Employees…
Our service technicians, sales department, and customer service representatives are a part of our family, sharing our family values and high standards of quality. We are confident and willing to place a warranty on all of our work and products, all of the time, no matter what. We employ NATE-certified installation and service technicians, which means we provide our customers with the very best service possible.
Our Customer Assurance Plan…
Our Customer Assurance Plan helps keep your HVAC equipment running smoothly and efficiently all year long.  Be safe, rather than sorry – detect problems in your equipment before they compromise your comfort or your checkbook. Sign up for our Customer Assurance Plan and enjoy annual checkups of your HVAC units, discounted rates on all your service calls, and priority status for faster service in emergencies.
Our Bath & Kitchen Renovation Department…
Great kitchens and bathrooms are more than just pretty cabinets and nice color combinations. To create a truly great kitchen or bathroom, the plumbing, air flow, and electrical planning must be part of the initial design process, rather than being shoehorned in at the end.  That's why Joseph Frederick & Sons is the company to call when it's time to remodel your kitchen or bathroom. With more than 65 years of expertise in heating, cooling, plumbing, and electrical services, we work with you every step of the way, from design through installation, so your new kitchen or bathroom will be well-made both inside and out. We work with top-quality suppliers to ensure that you get the very best cabinets, fixtures, and flooring. To set up a free consultation, contact us today.
Our $50 Referral Program…
Tell a friend about Joseph Frederick & Sons for their next purchase of heating, cooling, or plumbing equipment, and you could receive a $50 American Express gift card. If your friend makes a purchase from us and gives your name and address to our salesman, we'll send you the gift card. Refer two friends and receive two gift cards – it's the referral/gift that keeps on giving!
Contact us…
Thank you for considering Joseph Frederick & Sons for your home's air conditioning, electrical, heating, plumbing, and bath & kitchen remodeling needs.
We are located at 810 Stanton Road in the Marshallton area of Wilmington, Delaware. Business hours are 7:30am-4:30pm with 24 Hour Emergency Service. Also check us out on Facebook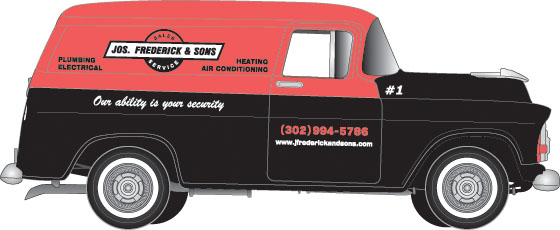 Visit our website today at
www.jfrederickandsons.com
or contact us at
(302) 994-5786.
We look forward to serving you!
Our Testimonials…
Joseph Frederick & Sons took the time to explain all my options to me. They provided me with a full detailed written estimate, the best price, and the best options of all the companies I contacted.  The installation team was professional, courteous, and punctual. When done, they walked me through the use of my new thermostat and made sure I was comfortable with the new system. I was most impressed by the care they took in cleaning up. I would recommend them to anyone looking to replace their heating system or looking for quality service."
~ Customer from Greenville, DE
It is my pleasure to inform you that you have wonderful people working
at Joseph Frederick & Sons.
We can personally vouch that they are knowledgeable, efficient, clean and very professional. You run a first class operation! It is not easy to face replacing all major systems in your home. In fact, it's very stressful.
Thank you, for helping us through it.
It is a comfort to know that you will always be there ready to help with
care and professionalism."
~ Customer from Hockessin, DE
Our heater broke and Joseph Frederick & Sons came out and diagnosed the problem. They were prompt and good at educating me about my choices. It was too expensive to fix the old one and then it might just break down again. We double checked all of the info on the Internet and they were right.  They installed our new heater and humidifier. We got a good deal and they do really high quality work. They left the basement around the heater cleaner than when they started."
~ Customer from Wilmington, DE