Bonding
|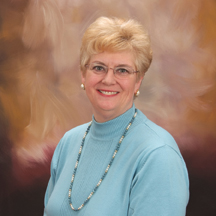 By Anna Giacalone, D.M.D.
Direct Bonding of tooth colored composite resin, commonly known as "bonding", is one of several methods available for changing the shape and size of teeth or restoring fractured or decayed teeth. Bonded resin materials chemically adhere to existing tooth structure, both the outer enamel and inner dentin. The advent of this bonding chemistry has made conservative dentistry possible. Formerly the dentist needed to remove healthy tooth structure to create mechanical "locks or undercuts" to retain the filling material. Old silver fillings required this type of mechanical retention. A fractured tooth needed to be further reduced to accept a crown (cap).
Direct bonding is a wonderful choice for creating a beautiful smile when healthy teeth are misshaped or too small for the patient's mouth. Teeth can be reshaped or enlarged in one visit without local anesthesia "Novacaine" or discomfort. The material is added on to the tooth. No tooth structure is lost to the procedure.
The case shown here is quite common.  After two years of braces the teeth lined up perfectly in the back but the upper and lower front teeth were not well matched.  Due to the fact that the upper teeth were too small, spaces remained.  We bonded the teeth to close the spaces and improve the contour.   This young lady left our office one hour later with a beautiful smile.  No numbness! No discomfort!
No one technique is the best choice for all situations. The advantages of bonding are that it is conservative of tooth structure, accomplished in one office visit, and is economical. When a large amount of tooth structure needs to be replaced or function is especially heavy a stronger laboratory made restoration is preferable.
Anna C. Giacalone, DMD
Fellow of the Academy of General Dentistry
Education:
BS. Biology Chestnut Hill College
DMD. University of Pennsylvania School of Dental Medicine
Certificate and Internship: Comprehensive Orthodontic Institute
Certificate: prestigious Dawson Academy of Advanced Study
Awards:
Pennsylvania Dental Association Award for Excellence during the four years of dental school
Top Cosmetic Dentist Main Line 2007, 2011, 20012 (chosen by peers)
Top Dentist in Delaware Valley, 2008; Delaware Valley Consumer Checkbook (chosen by patients)
America's Top Dentists 2010,2011, 2012; Consumer Research Counsel
What our patients are saying about our cosmetic dental services:
"The cosmetic dentistry performed by Dr. Giacalone made all the difference in the world.  The change in the alignment of my teeth, the coloration and matching to my natural teeth has made my smile my best feature. Dr. Giacalone made sure I understood the process every step of the way, she and her staff ensured that I was comfortable and the outcome was better than I expected. The subtle changes in my smile have made a dramatic difference in how I look and feel about myself."    ~ JB
"It is great to be able to smile confidently again.  I am so grateful for the beautiful work  Dr. Giacalone did for me."   ~ LM