The Power of Designing for Business
|
"It is our goal—in all ways—to provide a solid return on investment for our clients by merging their brand with the interior design."  ~ Rita Wilkins
For over 38 years I have been intrigued and challenged by the ways in which design and business intersect. One of our goals at Design Services, Ltd  has been to assist our clients in understanding the value and power of design and its impact on building and reinforcing a company's image.
One might think that our role as designers is strictly design, but in fact, each new project involves extensive research to understand our client's current and desired markets, their branding, and business strategies for growth.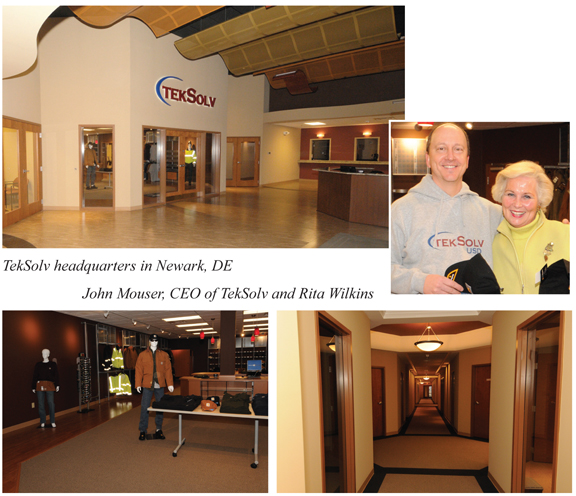 In essence, truly great design projects the entire company's message and image from the minute you walk in the door.
For this reason, our business clients have come to know us as their Valued Partner when they decide to build or renovate their office space because, in addition to our reputation as outstanding designers, we have become known as "the business person's design firm". It is our goal—in all ways—to provide a solid return on investment for our clients by merging their brand with the interior design.
As an integral part of the team, we work with the owner, builder, architect, and the multiple trades, guiding the owner through the construction process to achieve the desired results. The ability to "key in on" potential issues helps to prevent problems before they occur, saving the owner time and money. By providing creative ideas, direction, and experience throughout the process, we can make an extraordinary impact on the future success of busineses and the business owners.
One of our recent projects which exemplifies the integration of design and business is TekSolv, headquartered in Newark, DE. Teksolv is a fast-growing, forward-thinking global engineering firm that projects success from inside out. We worked directly with CEO, John Mouser, and his creative team
from concept to completion on the 17,000 square foot headquarters that was formerly an empty warehouse.
If you are planning to build or renovate your business in the future, contact Design Services, Ltd. We can help you understand the power of design and the impact it can have on your future success. We look forward to hearing about your newest venture!
Rita Wilkins is the president and principal designer and project manager of Design Services, Ltd. With over 38 years experience, her approach to design is both aesthetic and business-like. She is a highly effective "hands-on" designer with extensive knowledge and expertise in residential, dental, medical, and commercial interiors. A graduate of University of Rhode Island, Rita attended Rhode Island School of Design and the University of North Carolina. She has been published in a variety of national publications and has received numerous design awards.
Design Services Ltd
1403 Silverside Professional Park
Wilmington, DE 19810
302-475-5663
www.dsltdonline.com