Avoiding Blood Clots While Traveling
|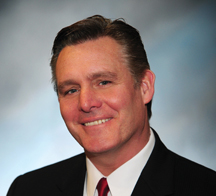 By: Anthony W. Clay, D.O., F.A.C.C.
Venous thromboembolism (VTE) refers to blood clots
involving the deep veins of the legs and/or the arteries
traveling to the lungs.  VTE is the third most common
cardiovascular illness after heart attack and stroke.
Although the exact incidence of VTE is unknown, it is believed there are approximately 1 million cases of VTE in the United States each year, many of which represent recurrent disease.  Nearly two thirds of all VTE events result from hospitalization and approximately 300,000 of these patients die.  Pulmonary embolism is the third most common cause of hospital-related death and it is the most common preventable cause of hospital-related death.
Venous thromboembolism results from a combination of
hereditary and acquired risk factors,
also known as thrombophilia or hypercoagulable states.  (Box 1) Vessel wall damage, venous stasis, and increased activation of clotting factors first described by Rudolf Virchow, over a century ago and known as Virchow's triad, contribute to VTE.  Cardiovascular risk factors including hypertension, diabetes mellitus, cigarette smoking, and high cholesterol levels have been linked to acute pulmonary embolism (PE).  (1)
Major Risk Factors for Venous Thromboembolism
Hereditary
– Factor V Leiden mutation
– Prothrombin gene mutation
– Protein C or S deficiency
– Antithrombin deficiency
– Hyperhomocysteinemia
– Elevated levels of factor VIII
– Dysfibrinogenemia
Acquired
– Surgery
– Trauma
– Medical illness (heart failure, chronic obstructive pulmonary disease)
– Immobilization
– Pregnancy, oral contraceptives, hormone replacement therapy
– Indwelling central venous catheters or pacemakers
– Cancer or certain cancer treatments
– Antiphospholipid syndrome
– Heparin-induced thrombocytopenia
– Inflammatory bowel disease
– Myeloproliferative disorders
– Air travel
– Body mass index >30
– Previous episode of venous thromboembolism
Symptoms of VTE include leg pain and swelling
that is usually unilateral but can involve both legs.
Pulmonary embolism is heralded by shortness of breath.  Chest pain may occur with profound hypoxia or in cases of peripheral emboli causing a pleural reaction.  Diagnosis requires confirmation with venous duplex ultrasound of the legs or in cases where pulmonary embolism is suspected either contrast spiral computed tomography or ventilation-perfusion scanning is warranted.  Early diagnosis is critical as delay can lead to death from recurrent pulmonary emboli or can lead to chronic swelling of the legs due to chronic venous injury.
Treatment is with unfractionated or low molecular weight heparin
(LMWH) transitioning to warfarin.
Subcutaneous factor XA inhibitors may also be used.  Oral thrombin or XA inhibitors are not yet approved to treatment of VTE.  Warfarin may be stopped after 3-6 months unless there have been recurrent events or chronic risk factors such as cancer or hereditary thrombophilias are present.  For patients not able to take anticoagulants inferior vena cava filters are an option.  For massive pulmonary embolism with hemodynamic compromise, either thrombolyic therapy or surgical thrombectomy are options.
Prevention of VTE is effective.
Subcutaneous unfractionated or low molecular weight heparin is effective prevention in hospitalized medical and postoperative patients.  The factor XA inhibitor, fondaparinux is effective and is given subcutaneously.  Graduated compression stockings or intermittent pneumatic compression stockings are used in post operative patients who cannot take anticoagulants.  The thrombin inhibitor, dabigatran, is approved for VTE prophylaxis in Canada but not in the United States.  Factor XA inhibitors are contraindicated in patients with creatinine clearance less than 30.  LMWH required dosage reduction in patients with creatinine clearance less than 30 and is to be avoided in dialysis patients.
Airline travel increases the risk of VTE by 3.2 times that of
the non-flying healthy population.
Long travel by automobile, train or bus can also increase the risk.  Statistics show that 1.65 million people flying longer than eight hours and 4.8 per million over 12 hours will have VTE.  The risk is highest for the first 2 weeks after the flight but clots may occur up to 2 months later. (1)
During air travel frequent flexion and extension of the calf muscles is effective in VTE prevention as well as walking for 5 minutes about the cabin every hour.  Effective exercises include foot pumps, ankle circles and knee to chest stretches.  Maintaining hydration with water intake is important as well as limiting alcohol and caffeine intake.   Travelers are also advised to avoid tight fitting clothing.  For travelers at high risk based on the table above, especially if having had recent prolonged hospitalization or hip or knee surgery, ongoing cancer treatment, or prior travel with demonstrated VTE, then either graduated compression stocking or subcutaneous LMWH just before takeoff is recommended .  (1)
Travel safely and have fun.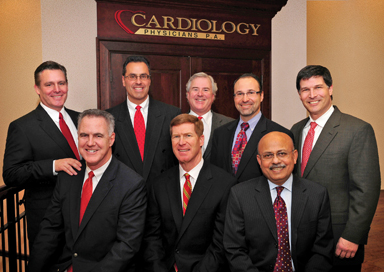 Bartholomew, John.  Cleveland Clinic Journal.  Volume 78.  Number 2.  February 2011.  Pg. 111.
GILBERT A. LEIDIG JR., M.D., F.A.C.C.
Dr. Leidig joined Cardiology Physicians in June of 1996. Dr. Leidig obtained a Bachelor of Science degree, Summa Cum Laude, from Loyola College in Baltimore, Maryland.  He then attended the University of Pennsylvania School of Medicine.  His post-graduate training in Internal Medicine came during a residency at the Walter Reed Army Medical Center in Washington, D.C.  Dr. Leidig was an attending physician at Keller Army Hospital at the United States Military Academy in West Point, New York.  He then did a cardiovascular fellowship at Beth Israel Hospital, Harvard Medical School, in Boston, Massachusetts.  Dr. Leidig served as Chief of Cardiology at Womack Army Medical Center in Fort Bragg, North Carolina.  He was a consulting associate and interventional attending at the catheterization laboratories at the Duke University Medical Center. His recognitions include membership in A.O.A., and the Best Doctors in Delaware.  He is board certified in Internal Medicine, Cardiovascular Disease and Interventional Cardiology.
Dr. Leidig has a strong commitment to consultative and clinical cardiology. He has areas of interest including echocardiography, transesophageal echocardiography, and stress echocardiography.  Dr. Leidig has expertise in diagnostic catheterization as well as coronary stent placement and angioplasty. He also has expertise in peripheral vascular disease and stent placement and angioplasty for the treatment of peripheral vascular disease.
Dr. Leidig and his wife Meaghen were married in 1985 and are the proud parents of Andrew, Patrick, Farrell and Molly.  Our family enjoys gardening, running, swimming, birding and hiking as well as reading, trivia, stamp collecting and current events.  Dr. Leidig is on the Pastoral Council at St. Mary of the Assumption Church in Hockessin and on the Salesianum School Board of Trustees.  Dr. Leidig is an avid fan of his hometown Baltimore Orioles and Ravens.
Cardiology Physicians, P.A.
www.cardiocppa.com
Abby Medical Center
One Centurian Drive, Suite 200
Newark, DE 19713
302.366.8600
Foulkstone Plaza
1401 Foulk Road, Suite 201
Wilmington, DE 19803
302.478.5055