SmartLipo® Or CoolSculpting® Which Is For Me?
|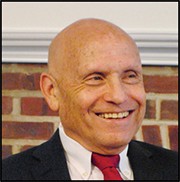 By Nadiv Shapira, MD FACS, FACPh
SmartLipo and CoolSculpting are innovative treatments that permanently remove unwanted fat. The results of both methods are long lasting, as long as you maintain a healthy lifestyle. These procedures however, differ in many other respects and before you decide which one is best for you, you should understand the differences.
Smartlipo Results are Immediate and Permanent
This mini-invasive procedure is a new pain-free laser liposuction treatment. It is performed in the doctor's office under local anesthesia. The energy from the laser liquefies the fat and then, with a different laser energy, the doctor tightens the skin. This is a major benefit because, no other fat removal procedure can tighten the skin that remains. Another benefit is that there is no limit to the amount of fat that can be removed. Temporary tenderness, bruising and swelling usually lasts for a few days to a week or two.
CoolSculpting is a non-invasive procedure that destroys the fat cells by freezing them. Multiple treatments are usually needed because only 20-25% of the fat in an area is reduced during the hour-long sessions. There is also a limit to the size of the area that can be treated based on the applicator sizes that are applied to the body. Temporary and long-lasting bruising, swelling, cramping lumps, knots, soreness, numbness and itching can last for a few weeks to a few months. CoolSculpting is FDA approved for the abdomen and the flanks whereas more areas can be slimmed down from SmartLipo.

SmartLipo – Available for All Fatty Areas of the Body 
The Smartlipo Triplex laser enables the doctor to craft and contour the fat and tissue to almost the whole body, including the abdomen, knees, male breasts, bra fat, waists, flanks, upper arms, thighs and neck. Results from SmartLipo Triplex are immediate and permanent and continue to improve for 6 months to a year. Another great benefit of Smartlipo is that the skin is tightened by the laser treatment and there is an increase in collagen production. Therefore, whether you are young or older, you will see a significant reduction in skin laxity.
SmartLipo Tightens the Skin
The results from CoolSculpting are less predictable than the results of the doctor controlled minimally invasive SmartLipo. Factors that influence the outcome of CoolSculpting are due to the applicator size, the way it is placed on the body and the patient's age and body composition. If skin laxity is an issue for a patient, laser should be considered instead of CoolSculpting.
86% of SmartLipo Patients Said it WAS Worth It
When SmartLipo and Coolsculpting procedures were ranked by actual patients on RealSelf, a trusted, independent, online resource, 86% of those who had Smartlipo Triplex within the last twenty-four months said it is worth it. In comparison, only 69% of Coolsculpting patients would do it again.
Dr. Nadiv Shapira is an expert in fat disorder diseases. He is one of just a handful of surgeons in the U.S. that performs a specialized liposuction procedure for Lipedema. Before founding First State Vein & Laser Med-Spa, Dr. Shapira was a practicing cardiothoracic surgeon for over 20 years, mostly at Christiana Care Hospital.
Testimonials: 5 stars!
***** "Dr. Shapira is very skilled and knowledgeable. He also took the time to explain the procedure and made me feel at ease. From the schedulers to medical staff, everyone was professional and kind. I'm definitely coming back to First State Vein and Laser Med-Spa, as my experience has been excellent."  ~ Ashley S.
***** "After going through two highly invasive liposuction procedures, I finally found a better option. Smartlipo performed by Dr. Shapira at First State Vein & Laser is the way to go. No down-time and the recovery was quick and easy. The results are amazing!" ~ Chris W.
*****"I had my first surgery today. My legs feel so much lighter! Dr. Shapira and his staff are so loving and genuinely caring. I am so thankful I chose Dr. Shapira to do my surgery!"  ~ Holly H.
***** "I've been seeing Dr. Shapira for years for minor procedures and was always curious about Smartlipo. After he explained the procedure to me I decided to have it done on my inner and outer thighs. I couldn't be happier with the results! My thighs had been a frustration for me all my life and now they are slimmer and help me maintain my athletic build."    ~ Andrea R.