Window Treatments: Problem Windows!
|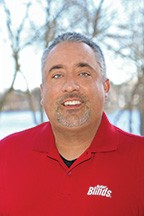 By Joe Zohlmann
As homeowners, we want our house to look unique. One popular trick all builders go to in an effort to differentiate houses is to add beautiful and yet oddly shaped custom windows; round windows, arches, narrow sidelights with bubble trim. Then, of course, you have glass on moving doors. While these nonstandard windows do provide relief to the monotony of constant squares and rectangles, they can be tough to cover. Fear not, there are solutions out there, and choosing the right one is not as difficult as you might think.
Arches and Circles
In many cases, uniquely shaped windows are high up in a room. If there is no view, you probably want a treatment that's always covering the window. A light filtering shade will provide privacy and will knock down the direct sun rays while allowing natural light to pour through. If looking to block out the light altogether, specialty shaped room darkening shades are also available.
If your specialty window offers a view you'd like to keep, you might want to consider a motorized option for high applications. This can allow you to open the windows all the way when the sun is not blasting your room and then close them off with the push of a button (or a tap of your mobile phone). Natural light is great, but if you need to be able to block that sun for TV or entertaining, a motorized shade might be just the solution for you. Of course, lower specialty windows can be operated manually. Other design choices include arched shutters or faux blinds and traditional drapery.
Sidelight Windows
Modern home builders very often place full or half-length narrow windows next to primary entry doors. Unless these sidelights were built with some form of stained or textured glass, chances are neighbors have a wide-open view right into the main section of your house. Here, traditional blinds are problematic due to the bursts of airflow from constantly opening or closing the door. This can also be a problem for drapery. Sometimes a stretched curtain is employed here, but it becomes difficult to operate when you need to see outside or check on who's knocking. Custom shutters are a terrific solution. Once installed, these can be left tilted so that light gets through without a line of sight. They can also be flipped open very easily to look out as needed. Since they are permanently attached as a wood structure, you never have to worry about the wind blowing them out of place. Shutters over sidelights are beautiful, functional, and certainly unique! Because they are covering small windows, they can also be quite affordable. Other options include glass-enclosed blinds or even replacing your existing glass with stained glass-type designs.
French and Sliding Patio Doors
The challenge here lies in the movement of the door and in many cases, doorknobs that impede window treatments. Also, traditional blinds and drapes tend not to work because of the constant movement of air around the doors. Shutters work very well here, as do framed-in cellular shades. By framing in the shades, you minimize the air's effects and also leverage the top down and bottom up features. Doorknob locations must be carefully managed to ensure perfect fit and functionality.
Large, sliding patio doors can be difficult to address, primarily due to a general dislike for vertical blinds. Just about everyone can recount a place where the vertical blinds fell apart, stopped working, had missing slats, and generally looked terrible. For whatever reason, poor quality vertical blinds are everywhere. This is unfortunate because in most cases, vertical blinds are the most cost-effective and functional way to deal with such a large opening. I'd like to urge you to reconsider . . . Modern, custom vertical blinds have unique colors, fabrics, and shapes available. The square valances at the top can be substituted for a beautiful wooden valance. With quality manufacturers' warranties, as long as you work with a reputable blinds company, you should NOT have to deal with falling slats.
Windows need not be perfect rectangles to have the perfect covering. There are options out there!
Testimonials
"I am very pleased with my new blinds, they really look great. Joe was a pleasure to work with, he truly cares about his clients & provides wonderful guidance on products. Installation was neat & clean…highly recommend." – Karlyn M., Smyrna, DE
"Joe was AWESOME. My blinds were purchased over 8 years ago from the person who owned the business prior . . . BUT he honored the warranty. Came to my home, removed the broken blind, kept me informed of my options and within 2 weeks returned to reinstall the repaired blind. All at no cost to me. I would highly recommend him!" – Nancy D., Townsend, DE
About the owner
Joe Zohlmann, the primary owner and operator of Budget Blinds of Dover, has decades of business experience and has been working with windows and doors since the 1980s. As an active member of the community, Joe has volunteered in local youth sports for more than 10 years. Countless personal and professional relationships from Townsend south to Dover made the decision to operate a local Budget Blinds franchise a no-brainer. "In raising three girls you really get to know your community and appreciate your neighbors. Since buying the franchise, I have been able to spend my time doing what I love while serving people with whom I can truly relate in most cases. It's just a natural, wonderful place to be." – Joe Zohlmann