How To Simplify Your Makeup Routine While Perfecting Your Look
|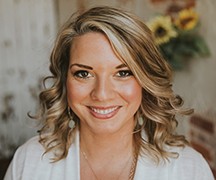 By Ashley Sachs, Owner of Customized Cosmetics by Ashley and Custom Blend Specialist
The first step to perfecting your makeup routine is to be realistic with how much time you have for your makeup in the morning. Are you wasting time digging through your makeup bag or blending two or three foundations to get close to
your shade?
Once you've figured out how much time you are willing to allot to your makeup, the next step is to assess which features you want to emphasize and/or conceal so you look and feel your best.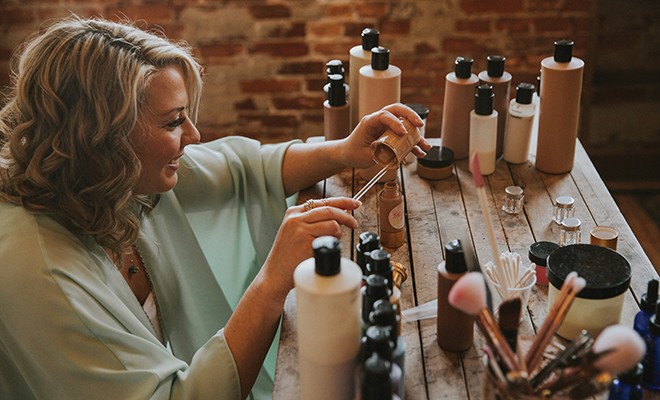 Now you need the right products to achieve your desired look. This is where the color, texture, age, tone and needs of your skin should be assessed. Powder vs. liquid, matte vs. dewey, heavy coverage, sheer coverage or something in between, color correcting, undertones, eye shape, face shape, oily vs. dry and the list goes on. Using products that match your exact characteristics will save time, a lot of money and most importantly build confidence.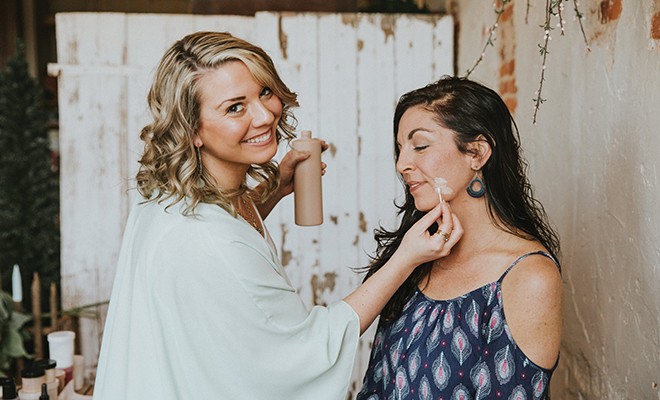 I like to think of my Daily Essentials Consultations like spring cleaning for your face. At the end of your consultation you will:
• have a new makeup routine tailored for your timeframe
• have samples of all the products customized for you based on the characteristics listed above
• know how to apply the products
• leave with a full face of customized cosmetics
It's liberating transforming your makeup drawer from a pile of expired products coated with a thick layer of old makeup dust into a simple, clean selection of just a few quality products that you are going to use every day. (Keep your evening or special occasion makeup separate.)
If you would like help cleaning out your makeup bag, reprioritizing your makeup routine and finding the perfect products for a natural, everyday look, schedule a Daily Essentials Consultation by calling or texting 301-466-5625 or emailing customizedcosmeticsbyashley@gmail.com.
Testimonial 
"Where have you been all my life! It was an absolute pleasure meeting Ashley, and I wish I had stumbled across Customized Cosmetics sooner! I am in my late 40s, and up until now never learned the proper technique for applying makeup and knowing which products to use. Needless to say, I was a bit embarrassed scheduling a consultation because I thought every woman at my age should be aware of the proper technique and products to use. When Ashley and I first met, though, she instantly made me feel at ease! Ashley was very welcoming and listened to my concerns for self-improvement. She took the time to explain the difference between using store-bought cosmetics versus customized cosmetics, as well as providing thorough instructions on how to apply the make-up. Immediately after the consultation, I felt like a new woman! I cannot thank Ashley enough for my new 'youthful' look. She's changed my life forever. Thanks Ashley!"  ~ Heather M. 
To schedule a consultation please email customizedcosmeticsbyashley@gmail.com or call or text
301-466-5625. For more information, check out our Facebook page, www.facebook.com/customizedcosmeticsbyashley.