Attracting A Multi-Generational Workforce
|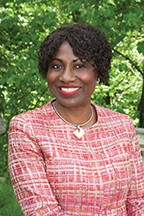 By Monica Eboda, MBA, 
Owner/Strategic Partner
PrideStaff Wilmington 
Recruiting in a Full-Employment Economy
U.S. jobs take, on average, 27.2 working days to fill.1
Unemployment is at near-record lows.2
Forty percent of employers plan to hire full-time, permanent employees in 2017.3 
The talent crunch is on! No matter what industry you're in, it's getting progressively more difficult and more expensive to recruit great people.
Changing workforce demographics are further complicating matters. Roughly 17 percent of baby boomers are retired, and by 2020, 46% of all U.S. workers will be millennials.4
To adapt to these changes and overcome looming candidate shortages, smart employers are taking a more holistic approach to recruiting, targeting talented individuals from multiple generations.
Advantages of a Multi-Generational Workforce
Recruiting an age-diverse workforce isn't just a "necessary evil." In fact, a multi-generational workforce creates real advantages for employers that are able to foster intergenerational ties.
 Skill-set diversity: Each generation brings unique skills to the table. Generation Y is extremely tech-savvy; millennials are known for being entrepreneurial and opportunistic; baby boomers are excellent at face-to-face communication and customer service.
 Enhanced knowledge transfer: Employers that facilitate cross-mentoring relationships strengthen the entire organization. Traditional mentoring prevents knowledge loss as older workers retire. Similarly, younger employees can share innovative ideas and teach new technology to older counterparts.
 Richer organizational culture: Incorporating the values and viewpoints of multiple generations into an organization's culture makes it more robust. By placing greater value on knowledge, skills and experience, employees of all ages have ample opportunity to teach, appreciate and learn from one another.
Adjust Your Recruiting Tactics to Target Each Generation
An age-diverse workforce can strengthen your business and make recruiting more productive, but a one-size-fits-all approach won't work. To succeed, tailor your strategies to the distinct priorities, needs and desires of each generation.
Baby Boomers (born between 1946 and 1965): Many boomers are staying in the workforce because their retirement and pension funds have been drained by the Great Recession. They tend to log long hours in the office, value loyalty and face-to-face communication, and work well with top-down management. To recruit them, highlight: mentoring opportunities; part-time/consulting options; traditional benefits such as health care and retirement plans.
 Generation X (born between 1965 and 1980): Generation X is project-oriented, entrepreneurial, self-reliant and often skeptical of authority. They think globally, crave feedback and seek balance in their lives. To recruit them: highlight challenging projects they will work on; explain how the position will be structured and how feedback will be given; feature work flexibility options; offer child care and elder care benefits; consider advertising on niche job boards.
 Millennials (born between 1980 and 2000): With a worldview shaped by mobile technology and recent recessions, Gen Y employees value flexibility and productivity over hours logged or salary. They generally look for work that is meaningful and will help advance their career, and they expect to make many job changes as a result. To recruit them: highlight workplace flexibility offerings in scheduling, attire and work arrangements; structure the position to include regular performance feedback and mentoring; explain how the available position makes an impact on the organization, your community or the world at large.
Guard Against the Trap of Stereotypes
A strong recruiting process looks beyond age stereotypes and effectively evaluates the likelihood that an individual will thrive on the job. When hiring, be careful not to focus on generational labels. Consider each candidate as an individual with unique experiences, perspectives, talents and goals.
If your organization could use assistance with the hiring process, a professional staffing and recruiting firm is a smart option. With proven recruiting and assessment methodologies, professional recruiters can help you move beyond generational labels and hire the right talent – even in today's full-employment economy. If you are ready to learn more about the ways in which PrideStaff can help your organization attract a multi-generational workforce, contact us today at 302-476-8097 or at Wilmington@pridestaff.com.
Testimonials: 
Client
"Monica and her staff are flexible, accommodating and deliver what was discussed!" – President/CEO, Management Consulting Firm
Talent
"This business was highly recommended by a current consumer and I experienced the same great customer service! The staff are very knowledgeable about pairing job seekers with the appropriate employer. Thanks, PrideStaff . . . " – Administrative/Event Planning Field Associate
About Monica
Monica Eboda brings over 25 years of relationship management, executive coaching and leadership experience in the financial services industry, to her role as Owner/Strategic-Partner for PrideStaff Wilmington. She helps clients drive growth and profitability by identifying business opportunities, developing effective solutions and leading execution.
Having dedicated much of her career to recruiting, growing and retaining top talent, her collective experiences have taught her how critical hiring exceptional people – individuals who are a great fit for both job requirements and company culture – is to an organization's success.
Sources:
1 http://dhihiringindicators.com/ 
2 https://www.bls.gov/web/jolts/jlt_labstatgraphs.pdf
3 http://www.careerbuilder.com/share/aboutus/pressreleasesdetail.aspx?ed=12%2F31%2F2017&id=pr983&sd=1%2F6%2F2017
4 https://www.forbes.com/sites/mattmiller/2012/07/03/why-you-should-be-hiring-millennials-infographic/#456097c14740