SmartLipo® Or CoolSculpting® . . . Which Is For Me?
|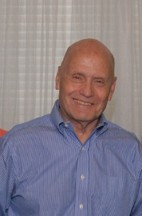 By Nadiv Shapira, MD FACS, FACPh
SmartLipo® and CoolSculpting® are innovative fat reduction treatments that permanently remove stubborn, unwanted fat. Although both methods share a similar result, knowing how they differ from one another is important in determining which approach is best for you.
Smartlipo Triplex® is a minimally invasive, laser liposuction treatment. It is a one time, in office procedure. Local anesthesia is used to numb the treatment area so you are awake during the procedure. A small laser fiber is inserted under the skin and the energy from the laser permanently destroys the fat cells. Unlike any other fat reduction treatment, this procedure tightens the remaining loose or saggy skin. Several areas of the body can be treated at once; therefore only one procedure is required. Down time is minimal and temporary bruising and/or tenderness that might occur lasts from one day to a few weeks.
CoolSculpting® is a non-invasive procedure that reduces fat by freezing the fat cells. An applicator is used to deliver controlled cooling to the targeted fat. The applicators vary in size, so there is a limit to the size of an area that can be treated. Only 20-25% of fat cells are removed each treatment, therefore multiple treatments on multiple areas are required. Although the fat is permanently removed, the skin is not tightened. Down time is minimal, but bruising, swelling, and/or pain can last several weeks or months.
Different Methods Produce Different Results
The Smartlipo Triplex® laser enables the doctor to craft and contour the fat and tissue to almost the whole body, including the abdomen, knees, male breasts, waists, flanks, upper arms, thighs and neck.
Results from SmartLipo Triplex® are immediate and permanent and continue to improve for 6 months to a year. Skin is tightened due to the laser treatment that stimulates collagen production, so young and old alike see a significant reduction in skin laxity.
The results from CoolSculpting® are less predictable than the minimally invasive SmartLipo®.
Factors that influence the outcome of CoolSculpting® are due to the applicator size, the way it is placed on the body, and the patient's age and body composition. If skin laxity is an issue for a patient, laser liposuction should be considered instead of CoolSculpting®.
According to reviews on the popular website Realself, a community-driven website composed of reviews, popularity rankings, and other general information about aesthetics medicine and cosmetic procedures, 84% of individuals rated Smartlipo Triplex® "Worth It" and only 69% of individuals rated CoolSculpting® "Worth It."
How Much Does SmartLipo and CoolSculpting Cost?
SmartLipo® is priced per area. Prices range from $2,000 to $6,000 and can vary if multiple areas are treated during the same procedure. Like SmartLipo®, CoolSculpting® is priced per area and all areas, no matter the size, require multiple treatments. With that considered, the total cost of CoolSculpting® ends up being almost equivalent or even more than SmartLipo®.
Testimonials
"The care I received was beyond expectation. Dr. Shapira is an amazing doctor. He helped put me at ease the entire time. Heather could not have been kinder. She is a hard worker and obviously knows what she is doing! I am beyond grateful for the compassion and for the attention. At no time did I ever feel rushed. Everyone in the office made me feel that I was important. LOVE them and highly recommend them!"  – Cathy C., Frederick, MD
"After going through two highly invasive liposuction procedures, I finally found a better option. Smartlipo performed by Dr. Shapira at First State Vein & Laser is the way to go. No down-time and the recovery was quick and easy. The results are amazing!"  – Chris W., West Chester, PA