Benefits Of Chiropractic And Massage Therapy
|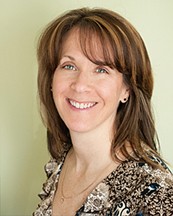 By Dr. Elizabeth Carter
Dr. Elizabeth Carter is a Chiropractor, Naturopath, and medical student, who has served the Main Line and Philadelphia area for 18 years, specializing in pediatric, pregnancy, and nutrition. Her practice, Restorative Health Center, is based in Exton, PA. Dr. Carter believes in comprehensive healthcare that gets to the root of a problem while it is still manageable. She is passionate about treating every patient as an individual and finding creative solutions to promote quality and longevity of life. Her goal is to have every patient who comes into the office walk out balanced, happy and healthy.
When we tell our patients that we offer massage therapy as well as chiropractic out of our office, they are often surprised! Massage therapy generally is thought of as a luxury, more useful for relaxation purposes than health purposes. This couldn't be further from the truth. Therapeutic massage is very different from the "fluff" massage that one receives in a spa or at a chair in the mall. Therapeutic massage employs a variety of techniques, such as deep tissue, myofascial release, reflexology and sports massage, to target every patient's specific medical needs. The benefits from massage are numerous. It treats headaches, muscle soreness, lack of flexibility, neck and back pain, spasms and swelling. It assists with lymphatic drainage and increases lymph flow, strengthening one's immunity to disease. Massage also provides a variety of mental health benefits, relieving stress, anxiety and depression. Regular massage can benefit everyone, especially athletes, pregnant women or those recovering from a car accident.
When most people experience health problems, they pursue a single line of treatment. For example: they associate treating a bad back with chiropractic or a sore neck with massage. In actuality, these problems are treated in different and complimentary ways by both chiropractic and massage. Massage and chiropractic go hand-in-hand. Both target the skeletal system in different and equally helpful ways. Massage therapists target the musculoskeletal system and focus largely on muscle manipulation, while chiropractors deal mainly with the nervous and skeletal systems, specializing in skeletal and joint alignment. Chiropractic adjustments extend the benefits that the patient receives from a massage, and vice versa. Patients who receive both a massage and an adjustment experience long-lasting instead of temporary relief.
At Restorative Health Center, we offer high-quality massage with amazing results. Erica Nicholson is our new massage therapist. Erica graduated from the Academy of Massage Therapy and Bodyworks in Pottstown, PA, as a licensed massage therapist. Erica's passion for massage therapy began with canine athletes. Requests from dog owners for human massage prompted her to become a LMT. Erica was thrilled to find out how fulfilling it was to work with people too!  Erica stresses the importance of massage for therapeutic and maintenance purposes for all aspects of life: sports, injury/accident recovery, injury prevention, tension reduction, anxiety issues, headache relief, etc. Erica also offers hot stone and stretching modalities, and will be pursuing manual lymph drainage and craniosacral therapies in the near future. The last bit of exciting news is that she is now involved with equine massage.
In Erica's spare time she enjoys playing with her kids and dogs, and when life allows it, sitting back and reading.
"It may be bio-identical, but it won't help you if you don't do it right. A knowledgeable doctor who can educate you makes all the difference. Be involved in your health.You have to live what you learn to stay healthy."  ~  Sherry N., Berwyn, PA
Dr. Elizabeth Carter is a Chiropractor, Naturopath, and medical student, who has served the Main Line and Philadelphia area for 18 years, specializing in pediatric, pregnancy, and nutrition. Her practice, Restorative Health Center, is based in Exton, PA.  
With a background in gymnastics, professional dance and her passion for outdoor adventure, Dr. Carter is well versed in movement, natural body connections, and holistic healing. Along with Chiropractic services, Dr. Carter utilizes naturopathic healing strategies in an effort to promote true body and mental health.
Her education spans from a Bachelor of Fine Arts degree in Dance, from Temple University, to Doctor of Chiropractic from Pennsylvania College of Chiropractic, along with her many certifications in Pediatrics and Pregnancy Chiropractic, Physiologic Therapeutics, Cranial Sacral Therapy, Trigger Point Therapy. Dr. Carter is a Certified Thermography Technician and oversees a certified Thermography center. Dr. Carter is an Affiliate with the BX Protocol and is currently enrolled in medical school, along with working towards her fellowship with the Wilderness Medical Society. Dr. Carter
is certified in The Wiley Protocol® bio-identical hormone replacement therapy for anti-aging. Dr. Carter is also on
the Program Advisory Committee for the Professional Massage Therapy Program at the Berks Technical Institute.

Restorative Health Center is located at 201 Exton Commons, behind the Exton Mall. For hours, questions and to schedule an appointment, call(610) 363-2897, or email us at office@rhcenter.net.