The 3 Keys to Total Smile Creation & Management at OSL
|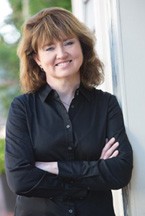 By Dr. Stephanie Steckel
By Dr. Stephanie Steckel
1.  We Know the Value of a Good First Impression
@OSL-We know our patients! Our patients are seen on time for their scheduled appointment, and 98% finish their treatment on time or early.
We spend the time to do a complete orthodontic evaluation, and cosmetic treatment planning up front.
Dr. Steckel customizes each plan, and gives regular progress updates to patients, parents and their GPs.
Everybody wants a Red Carpet smile!
2.  We Know the Evidence*:
According to the research studies in "Evidence-Based Orthodontics,"* some malocclusions or "bad bites" are best treated early (ages 7-9 yrs) and some are best treated later (ages 11-13 yrs). Oral habits such as thumb-sucking are best stopped early before they permanently alter the teeth position, and a habitguard appliance can help. Retainers are important to maintain the results after treatment. At OSL, Dr. Steckel customizes your retainers to your longterm needs. Studies show that patients are most satisfied with overjet/overbite improvements, straighter teeth, comfortable appliances, and appointments that fit their schedule.
* "Evidence-Based Orthodontics" (Ref: Huang, Richmond, Vig 2011, Wiley-Blackwell) 
3.  We Know the Best time to Start
For 7-10 year old patients- Appearance concerns? Ask Dr. Steckel about combining Phases of treatment to save time and money
Tweens-Teens – Are all the teeth present? Impactions? Ask Dr. Steckel about reducing the risk of canine impactions by 80%
Adults- never had treatment OR had treatment and want to re-create a smile they've always wanted.
For Everybody-Periodontal status? Oral hygiene status? Clenching/Grinding? Oral habits? Oral piercings? Time commitments?
@OSL- If you like your smile, wear your retainer! "Every night, for a Lifetime"
Dr. Steckel and Team OSL believe in helping our patients stay out of sticky situations and keeping their smiles bright!
Call us today at 302-672-7776 or go to doverorthodontics.com patients- Appearance concerns? Ask Dr. Steckel about combining Phases of treatment to save time and money
1Align Technology, Inc. M00081 Rev.1
2Tuncay, O., Bowman, J., Amy, Nicozisis, J. "Aligner Treatment in the Teenage Patient", JCO Volume XLVII, No.2 2013. 
Dr. Stephanie Steckel is a diplomat of the American Board of Orthodontics, and started her Dover orthodontic practice in 1995. She is a graduate of UCLA School of Dentistry, and she completed her postdoctoral specialty education at the Georgia Health Sciences University in Augusta, Georgia. At Orthodontics on Silver Lake (OSL) in Dover, she and her OSL team provide excellent orthodontic experiences and results for her patients. The science behind orthodontic treatment continues to evolve, in many cases resulting in greater comfort and predictability for our patients. Dr. Steckel's experience as a general dentist prior to specializing means more coordinated care with your family dentist. Our OSL team is also proud to support the local community in numerous educational, sports and volunteer activities.
Amber Murawski – OSL Team Member 
Amber has worked for Orthodontics on Silver Lake for eight years. She started working for Dr. Steckel as a POLYTECH co-op in February 2008 and has since become one of the lead clinical assistants. Amber enjoys helping create beautiful smiles. She finds the greatest reward as an OSL team member is when she sees a patient with a huge smile at the end of treatment. Amber also enjoys spending time with her family, Tommy, daughter Kaylee and two dogs.