Suddenly Single Women
|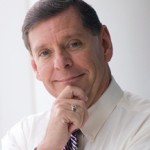 By Frederick J. Dawson, ChFC, CLU
Suddenly single women may face a daunting task. If you are recently widowed or divorced, the loss of the mate who "handled everything" can leave you feeling very vulnerable.
Some well intentioned folks might suggest you "do nothing for a year" fearing that you might do something rash. That advice maybe ok, but unless those folks are well informed about your financial situation, that advice may be completely wrong!
With the plethora of financial magazines, TV shows and other resources out there, where do you turn? Certainly you can find just about anything financial on the web. But how do you know that information and those resources are in your best interest? You don't!
I strongly recommend you seek out a top advisor who employs a wealth management consultative process and work with that person on an ongoing basis.
Taming the financial beast begins by getting organized before you meet with the advisor.
1) List all your expenses, income and assets
2) Gather all your financial statements
3) Your latest tax return needs to be reviewed in great detail
4) Prioritize your goals and objectives
5) Consult with a top advisor
6) Develop a plan of action and then implement it
7) Annually review the plan vs. actual and make appropriate adjustments
Dorothy's husband, Max, of nearly 40 years died suddenly leaving her totally in the dark. Even though he was sure he'd outlive her, he did not. We created a plan of action designed to help her enjoy a life of independence, control, and confidence.
Fred Dawson, ChFC (Chartered Financial Consultant), CLU (Chartered Life Underwriter) has over 30 yearsof comprehensive wealth management experience. He is Executive Vice President of Bassett, Dawson & Foy, Inc. and a founding principal partner of the firm. Successful women are prominent among Fred's diverse domestic and international client base of professionals, retirees, professional musicians and business owners. In 2008 Fred was cited by Delaware Today Magazine as one of Delaware's Top Financial Advisors. Criteria are not necessarily based on client satisfaction or advisor performance. Fred received a State of Delaware Senate Tribute in 1999 for his "long and distinguished record of service to his community, his country, his state and his region."  
* Bassett, Dawson & Foy, Inc. is an Independent Registered Investment Advisory Firm with the State of DE.
* Securities Offered Through Raymond James Financial Services, Inc. Member FINRA/SIPC
* Any opinions are those of Fred Dawson and not necessarily those of RJFS or Raymond James.
* You should discuss any tax or legal matters with the appropriate professional
Fred is frequently sought after as a public speaker on financial matters. If your group or organization would like to hear Fred speak merely contact his office  at 302-999-9330.
For more information or to schedule a complimentary, no obligation initial consultation contact Fred's office at 302-999-9330 or fdawson@bbdinc.com.
Frederick J. Dawson, ChFC, CLU
Wealth Manager, Raymond James Financial Services, Inc.
Executive Vice President, Bassett, Dawson & Foy, Inc.
Bassett, Dawson & Foy, Inc.
E.A. Delle Donne Corporate Center
1011 Centre Road, Suite 110
Wilmington, DE  19805
302-999-9330
www.bdfwealth.com •   fdawson@bdfwealth