Major Advance In Laser Vision Correction Technology –
|
Now Available In Delaware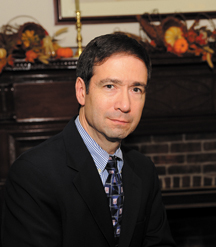 By  Jeffrey B. Minkovitz, M.D.
Innovations in laser eye surgery have enhanced accuracy and safety, while improving comfort and convenience, and at the same time lowering costs.
I have been fortunate to participate in this continued evolution, having been involved in laser vision correction research and patient care since my training. As a co-investigator in the FDA clinical trial for the first refractive lasers in the early 1990s, I was thrilled to be part of the transition from the effective but occasionally unpredictable radial keratotomy to fast and precise laser surgery. Since then, new techniques have further improved outcomes and reduced side effects. The range of possible treatments has dramatically expanded, from low levels of nearsightedness to much stronger prescriptions, as well as farsightedness and astigmatism. Lasers have also become more sophisticated, with more innovative beam profiles and treatment patterns, and enhanced ability to "create" the ideal naturally shaped cornea. But while existing lasers have improved, change has been marked more by evolution than revolution. In fact, until just recently, one of the first lasers to achieve FDA approval in 1995 has remained the industry leader (and the only platform available in Delaware) for nearly 20 years, long
by any technology standard.
Recently, a leading ophthalmic device manufacturer has emerged as the new laser technology leader. The Alcon Wavelight Allegretto offers improved physician and patient ergonomics, faster treatments and more frequent monitoring of eye position and laser beam energy, and study results reveal better outcomes. Wavefront – optimized to "create the most natural corneal shape", this laser is also less dependent upon pupil size than other laser platforms. Operating at 400 pulses per second, this laser is nearly 10 times faster than previous lasers (most operating at 60 pulses per second). Such speed reduces patient anxiety (treatments lasting a few seconds are much easier for patients to fixate on a target) and reduces environmental variables including surface drying, which affect outcomes. Faster treatments require more accuracy, which the laser provides by verifying eye position before each pulse, and making adjustments within 6 milliseconds, much faster than any other laser. Each pulse is also analyzed 3 times before delivery to the eye, and energy is automatically adjusted as needed (a technology termed "Perfect Pulse"). Sealed beam pathways, unlike other lasers, reduce environmental factors, allowing broader tolerances of room temperature and humidity.
What all this means is more accurate and predictable results and a more pleasant treatment. Numerous studies agree that results are superior (including studies at University  of Utah and at Stanford in 2014) with a higher percentage of patients achieving 20/20 and 20/16 vision, and good vision achieved earlier. Results presented for FDA approval also showed superior outcomes, with 92.7% of patients achieving 20/20 vision and 68.8% achieving 20/16, also significantly better than results by the previous industry leader.
As with any technology, continued research and innovation provide advances which result in better functionality, often at a lower cost. In medicine, that means a better patient experience and most importantly better outcomes. Just as I was excited to introduce laser vision correction to Delaware in 1995 (those pioneering patients had to travel with me out of state before Delaware had its own laser), I am enthusiastic about ushering in this next phase in vision correction. Laser Vision Delaware will make the Allegretto available to other Delaware eye surgeons as well, in order to provide all patients with the latest technology and best visual outcomes.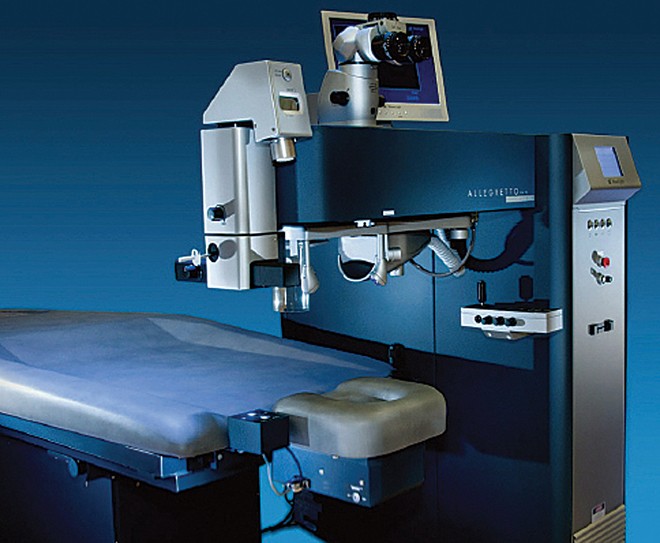 Jeffrey Minkovitz, MD is an ophthalmologist  with Eye Physicians and Surgeons in Wilmington, Delaware. Dr. Minkovitz specializes in cataract and refractive surgery, and is one of only a few Delaware surgeons specially trained in corneal transplantation. He completed a cornea and refractive surgery fellowship at the renowned Wilmer Eye Institute of Johns Hopkins. Previously, he graduated magna cum-laude from Harvard, earned his medical degree from the University of Massachusetts, completed internship at Harvard's Mt. Auburn Hospital, and served his ophthalmology residency at Washington University.
Dr. Minkovitz participated in the early research on Excimer Laser refractive surgery, and has offered this procedure to Delawareans since FDA approval in 1996, before Delaware had its own laser. These early pioneering individuals travelled to Wilmer Institute with Dr. Minkovitz, where he maintained his teaching and clinical appointment. In addition to introducing laser vision correction to Delaware, he also introduced NearVision CK to eliminate reading glasses, DSAEK (a newer, less invasive type of corneal transplant) and most recently the newest advance: laser cataract surgery.
Dr. Minkovitz is a co-founder of the Center for Advanced Surgical Arts and serves on its medical advisory board. He is also on active staff at Christiana Care. While on staff of Wilmer at Johns Hopkins University, Dr. Minkovitz received the Outstanding Teacher award. He was also named Top Doc in ophthalmology by Delaware Today Magazine six consecutive years, and has been an invited instructor at American Academy of Ophthalmology Annual Meetings.
For further information or to schedule an appointment please call 302-656-2020 extension 1.
Testimonials… 
"Best surgeon ever! Dr. Jeffery has the greatest staff from the receptionist to the surgical nurses. Wonderful results."  ~  Rosalie R.
"It finally occurred to me what has been missing during the last 2 days. Since Richard's surgery, he isn't complaining about his inability to read something on the fly without searching for his glasses. He wired 6 recessed lights (NO GLASSES), he read the Sunday paper sections A & B and menus (NO GLASSES), and is using the computer (NO GLASSES). I suppose for Richard, needing to look for glasses when he wanted to see something, has been the hardest adjustment of becoming older. His dependence was so gradual that I never related to why he would get so angry over needing them. My house has been quieter. I now have 2 less things to do everyday: find the glasses and make sure they were clean!"