Straight Talk – Part 1
|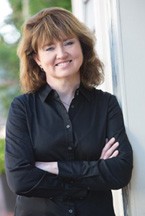 By Dr. Stephanie Steckel
1. How do I know which orthodontic treatment is right for me?
The right orthodontic treatment for you will be determined after your consultation with Dr. Steckel at Orthodontics on Silver Lake in Dover, DE. Factors that will be taken into consideration include lifestyle, treatment goals, hygiene and whether you will be undergoing full or limited treatment. Orthodontics has never been more versatile and patient-friendly! We will work as a team with you to achieve your life-changing smile goals.
2. What is the best age for treatment?
Are you older than 6 and have healthy teeth and gums?  The American Association of Orthodontists recommends that every child be seen by an orthodontist at or before the age of 7, because many problems are easier to address if treated early rather than when jaw growth or tooth eruption has slowed.
For the rest of us, it's never too late to get the smile you've always wanted! According to respondents to a recent study (1), conducted on behalf of the American Association of Orthodontists, 75% of adults surveyed reported improvements in career and personal relationships which they attributed to their post-orthodontic treatment smile. 92% of respondents say they would recommend orthodontic treatment to  other adults.
3. What causes orthodontic problems?
Problems occur when the jaws and teeth do not meet correctly. This is called malocclusion. There are two types of malocclusions; skeletal and dental. A skeletal malocclusion occurs when one jaw doesn't line up with the other or when the jaws are too big or too small for the teeth. A dental malocclusion occurs when the teeth are out of line, crowded, turned, or spread out, which can occur with or without a jaw problem. Patients can suffer malocclusions due to genetics, poor dental care, or habits such as thumb-sucking.
4. Why is orthodontic treatment important?
Untreated orthodontic problems can lead to chronic head, neck, teeth or jaw pain. Choosing to correct these issues can also make teeth easier to clean, and that can make them more resistant to decay and less susceptible to gum disease and tooth loss. Plus, everybody loves a winning smile! For those of you who are a tad nervous… Consider what some of adults have said about the secondary benefits of orthodontic treatment(1):
With an attractive smile you can face your career and personal relationships with confidence"
"A more brilliant smile and the straightest teeth…gave me confidence to do anything."
"I found someone who cared about me"
5. How long does treatment take?
Your treatment time is optimized when you start and finish with the same orthodontist. The time for your treatment to transform your smile will depend on how severe your malocclusion is, what you want to change, and how well you progress through treatment. It can take anywhere from a few months to three years. Typically, most orthodontic treatment takes 1-2 years to complete.
Remember – Orthodontic treatment can change your life! Call 302-672-7776 to schedule the start of your new smile, with Dr. Steckel at Orthodontics on Silverlake. Ask the Orthodontist – Call Dr. Steckel on Tuesdays from 5-6pm with your orthodontic questions, from Smyrna to Milford.
Dr. Stephanie Steckel is a diplomat of the American Board of Orthodontics, and started her Dover orthodontic practice in 1995. She is a graduate of UCLA School of Dentistry, and she completed her postdoctoral specialty education at the Georgia Health Sciences University in Augusta, Georgia. At Orthodontics on Silver Lake (OSL) in Dover, she and her OSL team provide excellent orthodontic experiences and results for her patients. The science behind orthodontic treatment continues to evolve, in many cases resulting in greater comfort and predictability for our patients. Dr. Steckel's experience as a general dentist prior to specializing means more coordinated care with your family dentist. Our OSL team is also proud to support the local community in numerous educational, sports and volunteer activities.