Renowned Local Female Leader, Colleen P. Morrone
|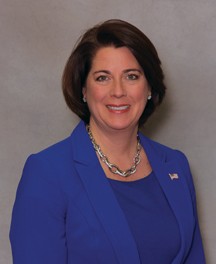 Honored At The 2015 ATHENA Leadership Award® Luncheon
Delaware County Council Vice Chairman Councilwoman Morrone currently holds the title of CEO of Goodwill, Delaware and Delaware County, which employs over 600 workers and assists individuals with vocational training and job placement.
Sponsored by Citadel, The ATHENA Leadership Award® is presented to a woman who is honored for professional excellence, community service and for actively assisting Delaware County women in their attainment of professional excellence and leadership skills.
It is fitting that Citadel sponsored this award. During Citadel's 77 year history, Citadel has empowered thousands of women to acquire loans to start their own businesses, and establish themselves as community leaders.
As women continue to navigate their multi-tasking roles, from family and community to the workplace, Colleen Morrone has shown outstanding leadership in all areas. Since moving to Delaware County 15 years ago, she has been tireless, generous and dedicated in many roles including wife, mother, mentor, elected leader, volunteer
and CEO of a major non-profit that is dedicated to workforce development. Attendees and supporters will have an opportunity to congratulate Ms. Morrone, who will be discussing Leadership from her personal perspective.
The ATHENA Leadership Award® exists to positively highlight female leadership, inspired by the goddess
of Greek mythology known for her strength, courage, wisdom and enlightenment. Join the Chamber community in providing an environment where women's accomplishments and contributions are valued.
ATHENA Leadership Award® Recipients are individuals who:
•  Have achieved the highest level of professional excellence.
•  Contribute time and energy to improve the quality of life for others in the community.
•  Actively assist others, particularly women, in realizing their full leadership potential.
Since the program's inception in 1982, more than 6,500 exemplary leaders in over 500 communities have received the prestigious ATHENA Award. Locally, this is the 28th presentation of the ATHENA Leadership Award to a Delaware
County woman.
With more than 1,200 Members the Delaware County Chamber of Commerce can accomplish collectively what no one business can do alone. The Chamber assists local businesses by providing access to resources, contacts and professional development tools that support and grow commerce in
Delaware County.
For more information about The ATHENA Leadership Award® contact the Chamber at 610.565.3677 or visit www.delcochamber.org.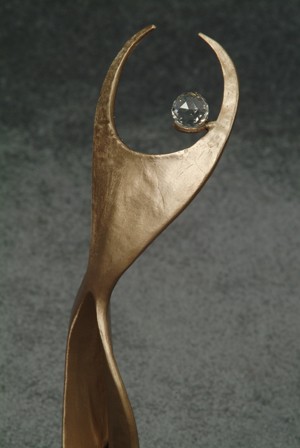 "The Delaware County Chamber is one of the most proactive and involved chambers I've seen. The staff is friendly and in tune with members. They make everyone feel heard and served, and they work tirelessly putting together networking events, in
the state legislature, and helping the needy in the community." ~ Lana McAra