Invest In Your Most Valuable Asset…Yourself!
|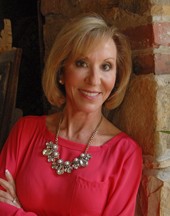 By Linda Wawrzonek
When you look in the mirror do you wonder who that person is?  Has time taken a toll on your skin?  Do you wish you could travel back to a time when when your skin was soft, glowing and free from wrinkles.  Well, you can thanks to the advances in anti-aging skin care.  You can take years off your face with a simple injection . Of course you always have doubts and concerns and hear lots of rumors and stories, which I will address in this article. My first time clients are always fearful about the side effects and how they will look post treatment.  One thing I try to do with most of my clients is to take before and after photos which are invaluable in helping my clients to see the subtle differences that occur after treatment.  And that is the art to injecting – to make subtle changes while taking years off someone's face
Now let me address some of the myths and misinformation that is out there.  Botox does not turn everyone into "a New Jersey Housewife".  If done correctly, Botox will allow you to look great and still have an expressive face.  The fact that Botox injections are toxic is a myth.  Botox, when administered in the correct dosage, is safe, but like any other drug, there can be minor side effects, which will be disclosed prior to treatment. The pain associated with injections of Botox or Fillers, if done correctly, is minor and manageable.  There is no downtime with either injection. And finally, neither Botox nor fillers are permanent and so, if you are not happy, you can expect your Botox to wear off in approximately 3-4 months and fillers should last 8-12 months.  If you are not happy with your filler injections, and this is only true with hyaluronic acids, they can be dissolved with an enzyme.
At Pure Beauty Medspa, you can be assured that your face is in good hands and I will never perform any procedure if I do not think it is necessary.  I have been known to turn my clients away and tell them they are "not ready for another treatment."
All consultations are free and my appointments are made around my client's needs and schedules.  I am always a phone call, text or email away!
I look forward to meeting all of you and helping you to attain the look that you will love!