How To Know When It's Time… part two
|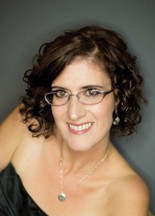 By Laurie A. Seidle, Director of Community Relations, Ivy Gables  
In our last article, it was discussed how to identify the changing needs of our loved ones, as well as the process of searching for an Assisted Living community. This article is meant to discuss what to look for in the Caregiving staff, apartments and activities.
What should I look for in the Caregiving staff?
The Caregiving staff is a group of individuals who will be doing the hands on, day to day care, and supervision of your loved one. Ask what the certification and experience level of the Caregivers is. How many hours do they work per shift? Is there a licensed nurse on staff? How does the staff handle emergencies? Does the community hire and train their own staff or do they use agency staff? If you are out of the area, how will you be notified of changes in your loved ones condition or care? These questions will help give you an idea as to what your loved ones day to day care will be.
What should I look for in an apartment/suite?
This is one of the areas where communities can vary greatly. Some communities offer private apartments, and some communities offer semi-private accommodations. Look at this from two different perspectives. What kind of atmosphere is your loved one used to? Will they be comfortable in a private apartment or will a semi-private room be acceptable? Is there adequate closet space? How much of your loved ones belongings will fit into the space? The other way to evaluate this is, how much space does your loved one need? Some communities have generous public areas and encourage Residents to get out of their apartments as much as possible to socialize and be active. Other communities offer larger suites/apartments, but may not have as many generous or elegantly appointed common areas.
What kinds of activities should I look for?
Activities are a vital part of a Resident's daily life. Most communities have card playing groups, lunch outings, crafts, and live entertainment. Only you know what your loved one is interested in. Some Residents choose not to participate in many activities, while others like to be involved in as many activities as possible. While taking a tour, see if you can briefly see an activity taking place or ask to review the activity calendar. You want to select a community that has a wide range of activities to stimulate your loved one in every way: physically, emotionally and intellectually.
Our final article will discuss how to put all of these important pieces together and make a final decision on a community. If you have any questions about any of the steps in this process or to schedule your own personal tour of Ivy Gables, please contact Laurie Seidle, Director of Community Relations at 302-475-9400 or by email at lseidle@ivygablesseniorliving.com