Battlefield Acupuncture:
|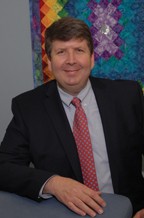 A Revolutionary Technique For Treating Pain
By Seth D. Torregiani, DO
Most people, even if they have never experienced a treatment, have at least some understanding of acupuncture. They know, for example, that acupuncture involves the insertion of thin, sterilized needles into various points around the body for the treatment of pain and other  conditions.
This form of acupuncture is typically known as classical or "body" acupuncture. Several different "systems" exist within the rubric of body acupuncture, such as TCM or traditional Chinese medicine acupuncture, Five Element acupuncture, and French Energetic acupuncture.
Fewer people are aware that there are additional forms of acupuncture that utilize a specific body region to treat similar conditions that the various systems of body acupuncture treat. This form of acupuncture (known as Microsystem acupuncture) primarily utilizes a single area of the body, such as the scalp or hand
for treatment.
Auriculotherapy is a specialized form of acupuncture, developed by a French physician, Dr. Paul Nogier, over 50 years ago, that utilizes the ear as the primary therapeutic intervention point. Auriculotherapy can be an effective treatment for a wide range of conditions, including pain, anxiety, depression, dry mouth, and many more. It can also be an effective adjunct treatment for smoking cessation, addiction and weight loss.
During an auriculotherapy treatment, various points on the outside of the ear are stimulated via the insertion of extremely thin, sterile needles. Sometimes, other modalities, such as laser light or mild electrical current are used in place of, or in addition to, the use of needles. Like body acupuncture, auricular acupuncture often requires a series of treatments to reach full effectiveness.
In recent years, a specialized form of auriculotherapy has emerged called Battlefield acupuncture. Also known as Rapid acupuncture, Battlefield acupuncture was developed by Dr. Richard Niemtzow, a former military doctor and radiation oncologist by training. Dr. Niemtzow currently advises the Surgeon General of the U.S. Air Force on complementary and alternative medicine as well as continuing his research into Battlefield acupuncture and maintaining a clinical practice.
Though not actually used on the battlefield, Dr. Niemtzow developed Battlefield acupuncture to be a quick, effective therapy for the treatment of pain in wounded military personnel. Initially, it was designed to be used by physicians and medics in military field hospitals to rapidly treat pain in wounded soldiers when conventional pain medications were not available or not indicated.
Since then, Battlefield acupuncture's reach has expanded to include some of the military's major medical facilities such as Walter Reed Military Medical Center and Landstuhl Regional Medical Center near Ramstein Air Base in Germany.
In addition, for the past several years, Dr. Niemtzow and his colleagues have begun teaching this powerful system for pain relief to civilian practitioners. He has also expanded the number of conditions that can be treated with this system to include, in addition to pain, anxiety and depression, migraine headache, dry mouth (xerostomia), dry eyes, hot flashes, allergies, and other conditions. Dr. Niemtzow has also developed protocols for smoking cessation and weight loss as well.
How It Works
Battlefield acupuncture is a unique system of acupuncture that utilizes specialized needles called ASP needles (for auricular semi-permanent) for treatment. ASP needles are extremely small (about the size of the tip of a ballpoint pen) and made from gold.
The needles are inserted at specified points on the outside of the ear and are kept in place for two to three days.
Because the ear is highly sensitive and innervated, ASP needles are highly effective at treating pain and other conditions.
In a typical treatment for low back pain, for example, an ASP needle is inserted into a specified point and the patient is asked to walk for 30 seconds or so. The level of pain is reevaluated and, if the pain level has not dropped a sufficient amount, a second needle is placed in the same point in the other ear. This process is repeated and each time a needle gets inserted in a new point, until the pain level diminishes 80-90 percent. There are up to five points in each ear that can be utilized for the treatment of pain.
In most cases, the patient experiences a dramatic reduction in pain. The needles are then left in for two to three days and the process is repeated additional times if needed until pain is gone or significantly improved.
While the needles are in place the patient can sleep with them in, bathe, and use the telephone.  He or she must examine his or her ears twice daily for signs of irritation or infection and remove the needles if these are apparent.
Battlefield acupuncture is extremely safe and efficient. Needles can be inserted within a ten to fifteen minute office visit. The main side effects are soreness of the ears. There is a risk of infection but it is very low.
In my experience, patients who try Battlefield acupuncture often experience dramatic reductions in pain within a few treatments. Sometimes, even with the first treatment, pain is reduced so much that some patients have a hard time believing it. We have also had very good success treating migraine headache. In addition, Battlefield acupuncture can be used to treat anxiety and mild depression, dry mouth, allergies, and other common conditions.
Dr. Seth Torregiani is a graduate of Western University of Health Sciences in Pomona, CA, where he completed an undergraduate teaching fellowship in osteopathic manipulative medicine.  He completed a residency in Internal Medicine and Pediatrics at Christiana Care Health System and is board-certified in both specialties.  He has practiced osteopathic medicine, acupuncture and integrative medicine in the greater Wilmington, DE region for over eight years.  He has spoken and written widely on integrative medicine, natural approaches to pain, osteopathic medicine and similar topics around the Mid-Atlantic region for many years.