Bringing Color and Confidence Into Your Life
|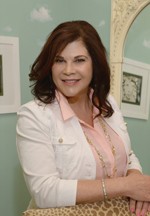 By Carmella  Gibellino-Schultz
Instead of simplifying our daily routines, makeup can sometimes leave many of us with a whole whirlwind of questions… How do I know what color is the right shade? Are my eyebrows the right shape for my face? How do I go throughout the day without smudging my eyeliner? Even the once praised "five minute face" has become an everyday nuisance. Thanks to Permanent Cosmetic Studio by Carmella, one has the luxury of not facing these questions and you can finally bring the color you've always desired into your life.
You may be thinking… "PERMANENT?!" Yes,"Permanent" can sound scary. It can actually be scary if you're thinking of using a Groupon for this service or trusting someone who does not possess the same expertise as Carmella Gibellino-Schultz. Unlike other permanent cosmetic artists, Carmella also doubles as a licensed cosmetologist, making her practice the most sought out in the Tri-State area. To many of her clients, Carmella has the "magic touch", mastering a natural look for the single most important feature on one's face, the eyebrows. One client stated, "It is amazing to wake up everyday without having to worry about putting on my make-up or having to worry about re-applying as the day goes on. As a child I had over-plucked my eyebrows and never felt confident in drawing them on myself. Because of Carmella's perfectionist attitude my eyebrows, eyeliner and lip color are PERFECT. I get so many compliments and nobody would know I had my make-up tattooed on unless I told them. My only regret is that I did not visit Permanent Cosmetic Studio by Carmella sooner!"
Let's face it; eyebrows can either make or break your look. Carmella's precise and thorough artistry is a true lifesaver for those who are guilty of doing what most of us have done at one point or another: over-plucking, over-drawing and using an eyebrow pencil of the wrong shade.
While permanent makeup is a true time saver for those always on the go, it can also play a major component in building one's self-esteem. After West Chester native, Holly Grum, 22, paid a visit to Carmella, her life as well as her daily routine was forever changed. According to Grum, "As a sufferer of Alopecia Universalis, I found myself waking up extra early to put on my hair piece, put on my fake eyelashes, and drawing on my eyebrows. Even on days where I was simply going to the gym, I had to put makeup on to feel somewhat normal. Carmella gave me a new sense of confidence and freedom when I decided to get my eyebrows and eyeliner tattooed. She helped me feel "normal" again and I will be forever grateful for that."
Thanks to Permanent Cosmetic Studio by Carmella, you can finally spend more time at the beach this summer instead of being in front of the mirror. You can swim and perspire without the annoyance of carrying around your eyebrow or eyeliner pencil. It's time to take on the world with the color and confidence you deserve!
For more information on Carmella's magic visit: www.permanentu.com.
To schedule a complementary consultation call/text: (610) 883-0638 or email carmella@pemanentu.com
Testimonials
"I have never felt more confident and you have brightened my life." – L.M
"Thank you for performing a miracle." – L.E.
"Permanent makeup enhanced my life, I always look good and go anywhere." – B.M
About the Artist
Carmella Gibellino-Schultz is a licensed cosmetologist and has been practicing the art of permanent cosmetics since 1999. In both Delaware and PA she has performed thousands of procedures and her impressive portfolio speaks for itself. Former owner of The Skin Care School and Center, her expertise and years of experience have made her the areas most sought after permanent cosmetics artist.
Dr. Abel M.D. | The Abel Center for Oculofacial Plastic Surgery
Dr. Fanny J. Berg M.D.
Dr. Peter R. Coggins M.D.
Dr. Joseph J. Danyo M.D.
Dr. Jillian Banbury M. D.
Dr. Ian M. Longergan, D.O. |
Aesthetic Plastic Surgery of DE
Dr. Timothy Greco M.D.
Dr. Monica Mehring M.D.
Dr. Jonathan Pontell M.D.
Dr. Katheryn M. Warren M.D.
Dr. David Zabel M.D.
Dr. Jeffrey B. Minkovitz M.D. |
Eye Physicians & Surgeons
Dr. Peter Panzer M.D. |
Panzer Dermatology Assoc.
Dr. Paul Sabini M.D. F.A.C.S.
Dr. Jonathan Saunders M.D.
Dr. M. Stefanyszyn, M.D.
F.A.C.S. | Wills Eye Hospital
Lynn Esdale RN | Lynn Victoria Cosmetic & Medical Skin Care
Dr. Lisa W. Hostetler M.D.
Sarah Lester, Medical Aesthetician
Delmar Surgical & Cosmetic Treatment Center.
Carol J. Hoffman MD | Kremer Eye Center