Delaware County People In Profile
|
Third Quarter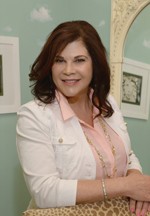 Carmella Gibellino-Schultz, Board Certified by A.A.M. & C.P.C.P.
Known for her thorough artistry and "magic touch," Carmella Gibellino-Schultz's passion for cosmetics began at a young age, propelling her career path. After becoming a licensed cosmetologist in 1978, Carmella dedicated herself to inspiring others and founded the Skin Care School and Center in 1996. Having trained over 700 estheticians in 8 years, Carmella then dedicated her career solely to the practice of permanent cosmetics in 1999.
Carmella's perfectionist attitude and continued devotion to meeting every client's needs has been the driving force behind the success of her practice, Permanent Cosmetics Studio by Carmella. As an expert in topical makeup application with a keen eye for detail, shape and color theory, Carmella's skills are unsurpassed. She is a true artist and lifesaver to all she has worked with. You can contact Carmella at 610-883-0636 to book an appointment or to find out more about her Studio.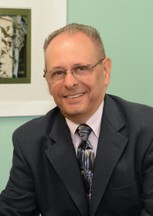 Jeffrey S. Harris
Dr. Jeffrey S. Harris is the Director of the Migraine Headache Relief Center of Pennsylvania (MHRPA), a pioneering headache and migraine treatment clinic serving chronic pain patients throughout the Tristate Area.   Dr. Harris diagnoses and treats pain conditions such as chronic daily headaches, debilitating migraines with and without aura, TMJ / TMD disorders, chronic muscle tension of the head and neck, orofacial pain, and tinnitus (ringing in the ears).
As a healthcare provider whose focus is on the comprehensive diagnosis and treatment of chronic pain conditions, Dr. Harris has seen hundreds of patients with a wide variety of both common and uncommon pain symptoms.  Each patient he diagnoses represents a unique pain condition because no two patients are exactly alike, Dr. Harris's goal is to unravel the root causes of each patient's pain manifestation and select non-invasive treatment protocols best suited to them.
For many years Dr. Harris provided dental services out of his Kennett Square, PA dental office without offering treatments for chronic pain. However, a number of years ago he started noticing that many of his own patients were reporting unresolved pain conditions on their health questionnaires.  He began an investigation and determined that many of these patients had been seeking treatment from medical doctors and other specialists only to find medications that could only provide temporary relief. He wanted to understand why these people couldn't get long-term pain resolution. What he found was eye opening.
Most of the chronic pain conditions reported by his patients seemed to indicate that neuromuscular force problems were involved.  He already knew that neuromuscular force problems could be rehabilitated without drugs with the right treatment protocols but few providers offered anything close to what would be required for long-term pain resolution.  So he trained, sought the experience of experts and learned how to incorporate neuromuscular dentistry techniques into his practice. In 2011 Dr. Harris opened the Migraine Headache Relief Center of Pennsylvania and has helped many patients live their lives free from chronic pain.
Dr. Harris's methods involve no surgery or medications.  Diagnosis involves computer technologies to analyze the bite forces in the mouth, as well as comprehensive Range of Motion examinations of the muscles in the head and neck. Many patients can be completely pain free in less than 3 months.
Migraine Headache Relief Center of Pennsylvania at 300 Old Forge Lane #303, Kennett Square, PA 19348
610-388-7040 DrHarris@HeadacheReliefPA.com | headachereliefpa.com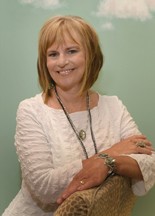 Linda Bellin
Every woman dreams of having her own shop, and hardworking, energetic Linda Bellin is no exception. From her start working at (and helping select gift items for) her sister's farm stand (the famous Filasky's Produce in Middletown); Linda learned both retail and the importance of taking good care of loyal customers. Her travels in Europe inspired a lifelong love of elegant design.
Linda is no stranger to a drill gun and paintbrush. She loves to find, repair and refinish to-die-for antiques, including enormous gilt mirrors, vintage doors and ornate display tables. Linda's first shop, Tattered Treasures in Chesapeake City, featured beautiful classical antiques and architectural salvage with French or Italian flair, gift items and jewelry.
That shop gave way to the first CHICK'S, a full-fledged women's designer apparel shop, always one of the most popular businesses in beautiful Chesapeake City. One step inside and you'll feel the European flair for great design. CHICK'S uses the coolest display pieces you'll ever see, from the baby grand piano at the center of the store to creative repurposed display pieces worthy of their own Pinterest page!
As Linda says, "Come and 'CHICK' us out…and then have everyone else 'CHECK' you out!" You can keep CHICK'S as your personal style secret, or share it with your friends.
Linda, whose faith in 'putting God first' inspires all of her life and work, lives in Maryland with her husband Jim and daughter Alexandra. Their son Dennis and his wife Danielle care for beloved grandchildren Zachary and Zoe.
Written by; Katie Aiken Ritter, Creative Content Writing and Editing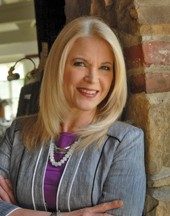 Suzana Zarnescu
Suzana Zarnescu is the manager of the Forever Fit Foundation pilates studio located in Mendenhall, PA,  with two other locations in Dover and Lewes, Delaware.   Suzana feels especially at home in the Chester county location and often refers to herself as the "Pennsy" girl.
Forever Fit Foundation is Delaware's premier fitness and personal training facility.  Forever Fit clients train in a full apparatus studio to develop strength, control and flexibility using Joseph Pilates' method of more than 500 exercises that can be performed on the apparatus or the mat in private, duet or group sessions.  Pilates strengthens the core and increases body awareness utilizing the mind/body connection.  Clients have stated they become more in tune to how their bodies  move and function during  everyday activities after starting  their pilates training.  In addition to being a key component to fitness, pilates is an excellent rehabilitation system for back, shoulder, hip, knee and repetitive stress injuries.  At Forever Fit Foundation, we work with individuals, as well as elite athletes, who are looking to improve their health and well-being.  We offer personal and athletic training and post-rehabilitative therapy in a private setting.  We take a personal approach to every client, giving each an individual custom program of strength and flexibility training related to their specific needs and fitness goals.
Suzana is passionate about movement and can always be spotted with an anatomy book as her companion.  She started her training in the Vaganova method of classical ballet.  Her conditioning in pilates thru ballet sparked her desire and fueled her intention to embark on teacher training.  She obtained full equipment and mat certification and has been a Certified Pilates Instructor for over 10 years.  Suzana is also a certified massage therapist, as well as Level  1 Neurokinetic  therapist (NKT),  Muscle Energy Technique (MET), Ki Hara resistance stretching, Neuromuscular Reprogramming (NMR) and barefoot shiatsu therapies.  She is committed to continuing professional education and is enthusiastic about educating and equipping her clients with proper movement techniques needed for everyday living as well as sports specific activities.  She attends numerous workshops, lectures and seminars each year to stay abreast in the field of movement therapy.  Her training philosophy has always been — Motion is Lotion!  Suzana is dedicated to her clients and cares deeply about the level of quality training she offers at Forever Fit Foundation.  She is confident in her ability to train clients who want to get in shape, come back from an injury and/or take their fitness to the next level.
If you have any questions about fitness training or would like to contact Suzana, she can be reached directly at 610-742-8060, or email her swdancer5@aol.com.  The studio is located at 328 Kennett Pike, Suite 201, Mendenhall Station, PA.  You can also check out Forever Fit Foundation on the web at www.foreverfitfoundation.com or contact our main Dover site at 302-698-5201.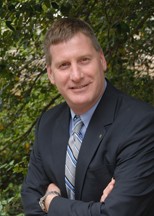 Matthew J. Fagan, M.D., MS
Matthew J. Fagan, M.D., MS, is dedicated to restoring women's quality of life. He is a board certified urogynecologist with Christiana Care Health System's Center for Urogynecology and Pelvic Surgery.
Dr. Fagan is driven by his desire to help women deal with common – but too often untreated – pelvic floor conditions, including urinary incontinence, fecal incontinence and pelvic organ prolapse. "Helping my patients achieve their goals of improved quality of life and restoring normal function is very satisfying and keeps me motivated to do my very best to bring the latest treatment options with the best outcomes to my patients." Dr. Fagan will partner with you to find the right treatment that best fits your lifestyle.
After earning his Bachelor's and Master's degrees from the University of California, San Diego, Dr. Fagan graduated from Jefferson Medical College and completed a residency in obstetrics and gynecology at Thomas Jefferson University Hospital. He then completed a fellowship in female pelvic medicine and reconstructive surgery at the Greater Baltimore Medical Center/University of Maryland and Johns Hopkins Bayview Medical Center.
Dr. Fagan is board-certified in obstetrics and gynecology and board-certified in female pelvic medicine and reconstructive surgery. He has been in practice in Delaware and Chester Counties since 2006.
Dr. Fagan is actively involved in medical education for both medical students and obstetrics and gynecology residents. He is the director for medical student education in the Department of Obstetrics and Gynecology at Christiana Care Health System. He has twice been recognized with the Council on Resident Education in Obstetrics and Gynecology's award for faculty excellence.
Dr. Fagan is a resident of Garnet Valley, Pennsylvania, and is proud to live in the communities he helps to care for. He is married to fellow Christiana Care physician, Dr. Heather Fagan, and they have three young boys. He is actively involved in area youth sports and enjoys doing just about anything that involves spending time outside with his sons, especially fishing, hiking and skiing.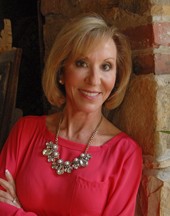 Linda Wawrzonek
Linda Wawrzonek was born and raised in Brooklyn, New York and decided when she was very young that she wanted to be a nurse and ultimately received her Bachelor's degree in Nursing from Adelphi University.
Linda is owner and operator of Pure Beauty Medspa in Kennett Square, Pa.  Linda has been a Registered Nurse for 39 years, working in many different areas of nursing.  She became interested in cosmetic nursing several years ago and became a certified nurse injector.  Linda transforms her client's faces, taking years off their appearance.  She takes great pride in helping her clients feel and look beautiful  and younger.  Consultations are always complementary and result in an individualized plan for each client.
Residing in Chadds Ford, she is the mother of four children and four dogs, all of whom keep her very busy when she is not at work.  In her free time, she also enjoys golfing and traveling, and every Friday afternoon, you can find Linda volunteering at Wings for Success.
Pure Beauty Medspa is located at 829, East Baltimore Pike and is located inside of Salon Secrets Day Spa. Visit our website to learn more information about the different treatment options we provide at www.purebeauty-medspa.com. To set up an appointment or learn more, email purebeautymedspa@gmail.com or call us at 610-388-8200 or 610-416-8543.
"Linda makes me feel my best by achieving. Her number one priority is to work to achieve a natural look.
Linda is excellent in her field. She is personable, compassionate, knowledgeable and extremely talented. I am always comfortable in her hands, as she listens to what I would like to achieve and then delivers excellent results.  5 stars, highly recommend!
Special Thank You…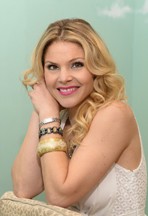 To Our Stylist & Location
Amelia Paris Salon & Spa
At Amelia Paris Salon & Spa we are inspired by your power to transform! Our mission is to insure that you not only meet, but also exceed your individual beauty goals. The award-winning stylists, colorists and technicians of Amelia Paris Salon & Spa at Brinton Lake travel annually throughout the world to be educated on the latest industry advancements and techniques. Our artisans provide you with world-class products and services in a friendly atmosphere free of pressures or pretention.
Amelia Paris Salon & Spa is located at 100 Evergreen Drive, Suite 123,Glen Mills, Pennsylvania 19342.  To book an appointment call Phone: 610-558-4911.
SALON HOURS:
Monday – By Special Appointment Only
Tuesday 9:00 a.m. – 6 p.m.
Wednesday 9:00 a.m. – 8 p.m.
Thursday 9:00a.m. – 8 p.m.
Friday 9:00 a.m. – 8 p.m.
Saturday 8 a.m. – 4 p.m.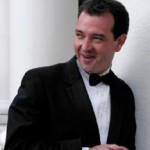 Roy McDowell
Royal Photography's owner, Roy McDowell, brings a wealth of experience, both creative and business, along with an unmatched ability to put people at ease, to every occasion he photographs.Over the past 18 years, Roy McDowell has captured "that" moment for more than 300 brides and grooms and preserved high school memories too numerous to count. Such exposure has led Roy to become one of the most recognizable photographers in Delaware. He creates a lasting impression, not only of an event, but of himself. The pride, precision, and passion he exudes has compelled brides-to-be to track down, "the photographer who took their senior portrait years before". Roy exhibits this same commitment and customer service when working with the many schools and businesses with whom he's managed contracts. "The consumer drives the product I provide; not the other way around". With the help and support of family, friends, and business associates, Roy McDowell strives to achieve his goal of providing an unforgettable experience with superior photographs, exceptional customer focus, and lasting relationships.
Owner of Royal Photography
royalphotographyde.com
royalphotogde@aol.com
302 438 1308