The Lure of Lore
|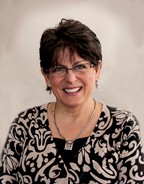 Why Storytelling is so Compelling
By Donna M. Duffy
Here are a five ways to weave storytelling into to your marketing and build a tribe of loyal followers in the process.
1.  Build affinity through authenticity. Share your passion, struggle, journey, mission, hope and ideas by telling us how you got there, got through, got burned and what you learned.  We identify because we have been where you are.
2.  Transition to transformation. Remember to tell us the then and now.  Don't skip parts.  The harder the climb, the greater the triumph.  Helping us know what someone had to overcome to get where they are gives us courage to press on and not give up.
3.  Be light hearted and engaging.  A good storyteller knows when and where to use humor and how to infuse the story with fun and engaging anecdotes and information that still helps get the point across.
4. Imagery opens the imagination.  Details and descriptions help us to connect with the characters and plot on a deeper level.
5. No fish tales.  To resonate with the audience the most, you have to be real.  Plausibility is more persuasive.  Tall tales are easy to see through and will cause you to lose credibility in the mind of the listener.
So whether your speaking or writing your story, even though you have pertinent and relevant information to share and want to direct you're audience to take action, make sure it is compelling, draws us in, hold us captive, bring us through so that when your story has been told, we're more than ready to take the next step– whatever that may be.
Once upon a time…now it's your turn.  Tell me a story.
TESTIMONIALS
 "As usual, Donna's workshop gave practical, and immediately usable, information to help me market my business – from getting down to the nitty-gritty of why you are doing what you do, to time-saving tips on social media and email marketing. It's all about making connections, and I love that!"  – Imogen Ragone, Alexander Technique
"Donna is amazing. She helped me build a marketing plan from top to bottom in a matter of hours, and provided informative follow-up seminars and events. Her entire team is very capable and it has been a great relationship for everyone." – James Lee, StratFi
"It was such a treat to see you and your team again at your recent workshop.  It was made even more exciting to learn this workshop was given in your new larger office space in Wilmington. Every member of your team is impressive and truly passionate about helping businesses and organizations grow."  – Michael D. Fields, CPCU, Regional Vice President, Delancey Risk Partners
"The material that Donna shares is rich and valuable!  I enjoy coming to the meetings week after week because of all that I learn to help grow my business.
Donna is very knowledgeable on each topic and presents the marketing material in an easy to understand and fun way!  I tell everyone I meet that they should come to a meeting and see her in action!  She gives a dynamic presentation and the material is priceless.  I would love her to start a group in N Wilmington so all of my friends and colleagues could attend and benefit.
She has helped me understand how to navigate the internet and make friends with it as well as put systems into place.  I have been fighting the system because I was afraid to embrace it, because I didn't understand how to use it.  Donna has helped me overcome my fear of technology, embrace change and implement the internet to grow my business!" – Theresa Taylor, Light Up Your Health, Integrative Health Consultant
And of course we're here as well to help draw out your expertise, experiences, gifts and strengths and get your message out to the market place.
Call us to schedule a complimentary Marketing Foglift  for greater clarity & direction.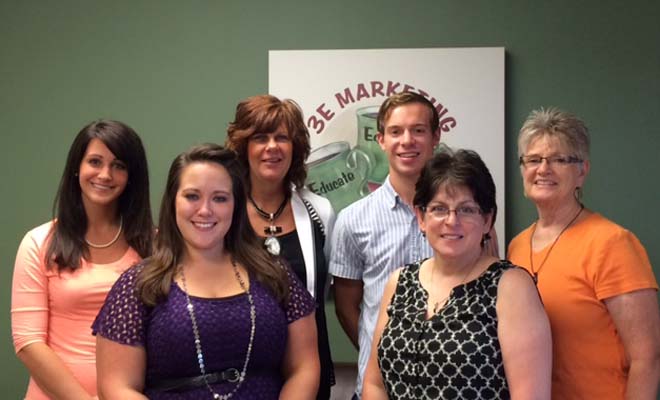 Jessica, Katherine, Marjorie, Zach, Donna & Pat
Donna Duffy is a dynamic entrepreneur and visionary who co-owns 3E Marketing Solutions whose talent for creative inspiration empowers, motivates and educates others. Donna's mission is to educate, equip and engage small business owners and organizations with affordable marketing strategies and solutions through workshops, coaching/consulting, implementation and events.  She embraces grassroots methodology, getting down in the trenches to meet business owners where they are and gains her greatest pleasure from the development of others.
Marketing Strategies • Workshops • Strategy Sessions
Coaching • Consulting • Implementation • Events
302.268.6234 
1201 N Orange Street  |  Suite 7313  |  Wilmington, DE 19801