You Are So Much More Than A Number
|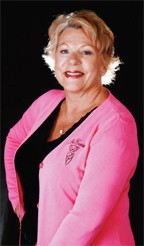 By Debbie Esslinger, Owner
I received a question recently from a woman asking me to help her understand what she was doing wrong with her bra?  In her fitting, I had explained the concept of the smaller band/larger cup bra versus the larger band/smaller cup sizing.  These two bra sizes are considered "sisters". A 34DDD and a 36DD bra would both fit the customer correctly depending on her comfort level.  However, if the bra is being worn in the middle or tightest hook, this would be a clue that the bra band is too large.  If possible bras should be fit in the LOOSEST hook so the band can be tightened as the bra ages.  Here are three easy steps to a perfect Fit.
Band snug and anchored low in the back – parallel to the floor.
Underwires resting behind all breast tissue and placed close to or beneath the underarm.
Center front resting against the chest wall ("tacking"), providing separation.
Many women wear their bras too large in the band causing the bra to ride up in the back.  If your band is too big it will make your straps fall and create "back fat" as it is pulled up the back.  A proper fitting bra should be even all around the torso from front to back.  It should feel like a "hug".
When I founded my shop and began working with bra companies and designers who taught me the art of bra fitting, I was told that 70-85% of women wear the wrong size bra.  I saw firsthand that this statistic is correct.  You know why?   Anyone can find some fault with the way a bra fits if they try hard enough.  Each customer has a different view of the tightness of a bra or strap.  However, there are certain aspects of the fit that are crucially important.  Only you know your comfort level, however, you may not get the look or the proper fit you want if the bra band is too large.  As mentioned, certain key aspects of a good fitting bra are taught to my fitting team and I believe are important to a woman's shape and appearance.   FORGET ABOUT THE NUMBERS AND THE LETTERS.  Just see how good you look in the mirror.
Not sure when to replace your bra?  If your bra is at the tightest hook but still rides up your back, you are not getting any lift because the band has stretched to its maximum capacity.  Bras normally last 6 months with proper care and rotation.   Laundering your bras and other undergarments is very important to the life of the garment.  We recommend Forever New instead of harmful soaps, detergents and bleaches that destroy beautiful, expensive fabrics.  Gorgeous lingerie with its important elastic fitting memory need Forever New.  The dryer is not your friend and heat hurts.  Air drying is recommended.  Proper Care Doesn't Cost – It Pays!  Forever New is available here in both liquid and powder.  The Stain Remedy is wonderful for removal of most difficult stains.
As we all know bras and swimsuits are two items many women dread shopping for most.  The fit team at Bare Essentials are experts in helping you find a bra you love and a swimsuit you never thought you would find, starting in D cup.  The bra companies we rely on for superior fit provide swimsuits with bra fitting styles for both the young woman and the more mature lady.  You are so much more than a number and we are here to help you prove it.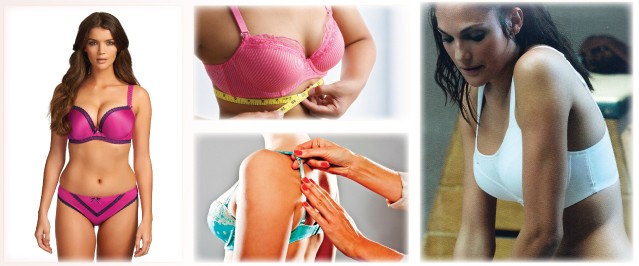 Bare Essentials Bra Boutique
4009 Concord Pike, Wilmington, De 19803
302-477-4888
Fittings:  
Mon-Sat 10-6, Wed 10-7, and now Sunday 11-4!
Visit my website at www.mybareshop.com