New Year. New You. Take time, Make your health a priority 
|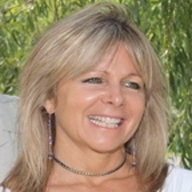 Lisa Torbert – MS, CADC, Owner, QRA Practitioner, Yoga Instructor, pH Testing, Nutritional Healing
Start your New Year off Right
Detox Get rid of Toxins and Lose weight
Try Our Juice Cleanse – We starve ourselves of vital nutrition and fill our stomachs with stress and food toxins such as fast food, processed food, white sugar, salted snacks, meats, milk and produce that are not organic.  Try our completely raw and unpasteurized cold pressed juice with all live enzymes.  3 Day Juice Cleanse on Friday January 2nd.  Call by December 29th to register.  18 bottles of green juice and instructions included.  Weigh-ins at 5:30 . The person losing the most weight will receive a free one hour massage.  Call for details.
Detox Your Body, Boost Your Immune System
Ionic Foot Bath – $50 – Remove toxins through your feet.  Learn which organs are detoxing
Hot Yoga – $60 for six sessions –   Sweat it out and remove toxins through your skin
Zyto – FREE – Place your hand in the cradle and let the machine reveal your vitamin and supplement deficiencies.
Colon Hydrotherapy – $125 cleans and flushes out toxins embedded in the colon.
Detox Supplements –  RenaVen (kidney) ImmunoND (lymphatic drainage) Max B (whole body detox) Liver ND and Reishi (Liver detoxes)  Galactin, Cleanse Premier and HCL (digestive detox), Chem Detox (chemical detox) Detox ND (whole body detox), ParaStat – Parasite detox
Massage Therapy –  $70  Remove lactic acid from the muscles with all forms of massage
Medi Body Bath – $15  Foot Bath, mineral formula and cleansing for the Whole Body
QRA Testing – Tired of feeling Sick?  Loss of energy?  Hormone imbalance? Weight Gain? This test will find deficiencies – thyroid, pancreas, liver, uterus and get to the root of the problem!  Real Healing! Strong Supplements the REALLY WORK!  Quantum Reflex Analysis (QRA) is a unique, highly effective testing of the bio-energetic status of the body's key organs and glands.  The practitioners use specific testing techniques to identify hidden infections that may be causing ill health from interference sites from traumas, surgeries, improper  eating habits, stress, etc Your body will actually pick the supplements it needs to restore your health.
Chiropractic – Help Heal Back and Neck pain, Allergies, Migraines, Babies with reflux and ear infections, Pregnancy Back Pain.  Chiropractic is founded upon the premise that when spinal bones are functioning in normal motion and position, the central nervous system (brain and spinal cord) can properly communicate with the body's tissues, organs and systems. With this philosophy, Chiropractic is not simply treatment for pain!  Everyday occurrences can cause the spinal bones to lose their usual motion or position.  Chiropractors are the only doctors trained to detect and correct subluxations through safe, gentle and specific adjustments.
Colon hydrotherapy – is a gentle, natural method of washing long-term wastes from the entire colon. Virtually everyone has these built-up wastes in their colon, especially from eating processed foods, foods with preservative, pesticides and the chemicals and hormones that are added to many of our foods. Colon hydrotherapy is not painful or dangerous. Research shows that we carry within their bodies anywhere from 10 to 50 pounds of accumulated toxic materials. Some aliments which may be relieved by colon hydrotherapy are allergies, colitis, low back pain, halitosis, arthritis, constipation, headaches, indigestion, and lack of energy are just to name a few.
Yoga – A hour of Peace every week, stretch out those aches and pains, increase flexibility, with our gentile beginner yoga classes, hot yoga, teen yoga and senior yoga.  Call for our class hours.
Acupuncture – Reduce and heal pain, Allergies, Sinus, Strengthen immune system, Hormone balance, Helps with almost any dis-ease or illness.  Acupuncture can be a very helpful treatment for many health conditions including addictions. It can help ease cravings, reduce stress, and detoxify the liver. It can help with addictions can include but not be limited to: drugs, alcohol, tobacco, caffeine, and food addictions (sugar, chocolate and carbohydrates).
Hypnotherapy Hypnosis is a powerful, proven program which taps into the power of the sub-conscious mind. You can re-program your sub-conscious to help you change your behaviors,  give you motivation to change and help with cravings.  Hypnosis can help you lose weight, stop smoking, reduce or eliminate drugs and alcohol, public speaking, pain control, energy and self-confidence.
Weight Loss Supplements
Lean Advantage – Advanced weight management support – Green Coffee and Green tea
Trim Body Whey – Green Coffee Bean – Add to your shake, excellent source of protein
Nitro 7 – Amino acids for optimal muscle support and exercise performance (take before your workout)
ThyroVen – thyroid support to help aid in hormone support
Max B and Green Tea ND – help rejuvenate immune function, provides instant energy
Have a Happy Healthy New Year from Heatherís