I Think I'm Wearing Someone Else's Hair
|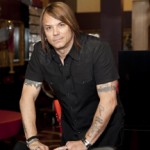 By J. Christian of J. Christian Studio in Hockessin, DE
That phrase. I hear it often from women of all ages. In fact, you would probably be surprised to learn you may have used one of these phrases yourself.
"When I look in the mirror I see my Mother, I don't want to look like my Mother." "I was born with the wrong hair! It's too kinky. I just want it to be straight and not frizzy." "My hair makes me look like an old lady. I don't want to look like an old lady!"
All women have hair envy; and some, hereditary hair fears. If you find yourself preoccupied with your hair or fighting more than your fair share of bad hair days, it's time to make a new year's resolution to resolve your hair dilemma once and for all.
A New Kind of New Year's Resolution
You've heard all the old clichés.  New Year, New You; Out with the old, in with the new!
That's all well and good, except with your hairstyle. Impulsive changes could lead to a new set of issues.  Unlike committing to a new diet or exercise routine, the consequences of this change can make you miserable for 6 months or more! Given that 92% of Americans fail to keep their resolutions, an impulsive hair adventure could be ugly.
"A Woman Who Cuts Her Hair is About to Change Her Life" 
– Coco Chanel
Love this quote from Coco Chanel. Caution: Literal interpretation is dangerous. Box color and cutting shears are at your fingertips in every CVS, Walmart and so on. It takes talent to walk you confidently through your transformation. See a skilled seasoned professional. There's a lot to be considered before making the big move.
1. Natural Texture
Fine hair looks thicker when shorter. The longer it is the stringier and thinner it looks.
Curly, the manageability and overall look of your style is determined by the cut.  An advanced stylist has mastered the art of cutting within the architecture of your hair. Square layering (standard American cutting technique) results in that "triangle" hair style all my curly-haired clients abhor with a passion. Your haircut should look great curly or straight.
2. The Shape of Your Face
Round face? Short hair and fringe, accentuates roundness.  You can go with a longer version of a short cut by keeping the front longer.  Longer, leaner lengths around the face narrow a chubby face or broad jaw.
Long face? Avoid long hairstyles; they could make your face look longer. Shorter hair will flatter you more and balance out your look by adding some width.
3. Seriously Ask Yourself "How much time am I willing to spend styling my hair each morning?"
Be honest here.  Truth will prevail anyway. Most styles can be manipulated into a certain shape if cut properly, but if you're not willing to put the work in to achieve the desired outcome and it's drastically different from what you have now, go a different route.
4. The Density of Your Hair
Bigger, fuller, denser hair is best left on the longer side.  Length keeps the volume down.  Plus, with the right kind of layering (long to mid-length layering) fuller heads of hair can still obtain ideal volume and movement without looking puffy.
5. Consult Your Stylist or NOT
Not to be snotty or anything, but if your hair has been bugging you long enough to bring you to this article, it may be time to change stylists.  Most women hold their relationship with the person they've spilled their guts to over the years as very sacred and find it difficult to break off the relationship. But here, consider this for one moment:
As with any other profession, once the boundary of professional association is breached, the rules of engagement change. Getting too comfortable in your relationship can and often does erode the aura of customer service.
Comfort leads to complacency. Complacency leads to mediocrity. Mediocrity leads to resentment. Don't pay to feed feelings of resentment.
6. The Most Important Thing a Girl Wears is Her Confidence
Anyone can rock a version of any style as long as they feel good about it! Embrace the change! Be confident in your new look. By being confident with your new look; you convince others to be confident with it too.
"Remember, it is not the box or the bottle that does the work, it is the hands and the mind using the color that is key."  – Rick Wellman
Dear Hair, If you cooperated in the first place, we wouldn't have to do this the hard way. Sincerely,  Girl with the Flat Iron
J Christian and his wife Marcy Wilkinson, own and operate J Christian Studio in Hockessin, Delaware. J Christian has over 37 years experience in this industry and is an active international artist and master educator. The Studio is full-service, upscale salon with expertise in hair, nails, makeup, executive and standard male grooming, as well as bridal services.