Come Visit Steel Magnolias, aka Salon At 1401, For Your Massage Therapy Needs
|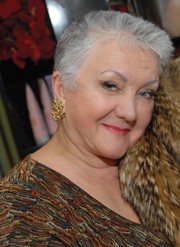 By Mandy Bell  
If you have been looking for the perfect therapeutic massage, then you need to come visit Salon at 1401.  They have often been referred to as the "Steel Magnolias" of Wilmington, DE.  Family owned and female operated for over 33 years, it's a unique boutique…the place where you can walk in tired, and find a place to relax from the daily grind.  More importantly, you can walk out feeling youthful, looking your best and feeling refreshed, sporting their motto… "Looking Good and Feeling Good, It's All About Wellness…"
All treatments are customized. They specialize in Bridal, Birthday, and ALL KINDS of parties!!  It's a place where you can feel relaxed and pampered. Specializing in deep penetrating, therapeutic and relaxing massage treatments, as well as locally crafted organic herbal remedies, you'll find whole body comfort, spiritual release, beautification and wellness when you walk through these doors.  We are very excited to announce our EXCLUSIVE  CaerRhiannon Herbals, a custom blend of wild crafted organic products created by Kelly Bell for your body. We use these products for therapy and makeup. Let us make you look and feel beautiful.
Biography
Joyce Bell, owner and operator since 1981, has created a glorious little niche in town that has allowed her to showcase a wealth of knowledge regarding health and beauty, with magic hands and grace like no other.  Always maintaining the highest business standards, she and her 20 year accomplice, Penny Ross, have created the ultimate spot to let your soul shine.  With over three decades of knowledge and skill, they combine classic "old school" touch with the latest innovative techniques, providing a unique experience that seemingly inspires lasting relationships, or so time has told.
Testimonials
"I have been going to Joyce for therapeutic massage for over 15 years. I experience shoulder and neck tension that leads to very challenging headaches. Monthly visits with her have helped dramatically manage that."  – Mark M.
"Joyce has magic hands!   I have required weekly massages to reduce painful muscle spasms in my neck and numbness in my fingers for many years. Over the years I have been under the treatment of dozens of massage therapists. However, twelve years ago I started going to Joyce, and since then my neck spasms and finger numbness have almost completely disappeared. Joyce continues to take courses in the latest applications of both traditional and modern massages. I have and continually recommend Joyce to all my friends."   – Libby Zurkow, CRS
"Joyce will hurt you so good, her skilled hands will release the knot that is excruciatingly painful.  Relief is only a treatment away, trust Joyce for true pain relief!"                                  – C. Gibellino-Schultz
Salon At 1401
1401 Pennsylvania Ave
#102, Wilmington, DE
(302) 655-1401
Hours: 9:30 – 7