When You're Talkin' Fashion, You're Talkin' LadysImageFashions.com
|
LADY'S IMAGE collections this season are all about color anchored by
"Shades of Grey", navy, neutrals, and black.
Metallics shine bright with foiled, studded and beaded adornments.
Color blocking, graphic jacquards and perforated details offer modern multidimensional uniqueness.
Our famous fitting pants and skirts are complimented by novel items in tops  and accessories.  Jackets feature a striking dimension to style with trims and accents of leather trims and leather insets, fur trims, fringe, quilting and lace.
Layering, mixing textures and prints, back details, tunics and big shirts over  skinny pants, skinny jeans or leggings – in leather, knits, cashmere and fur –
ALL FALL 2014 FASHION TRENDS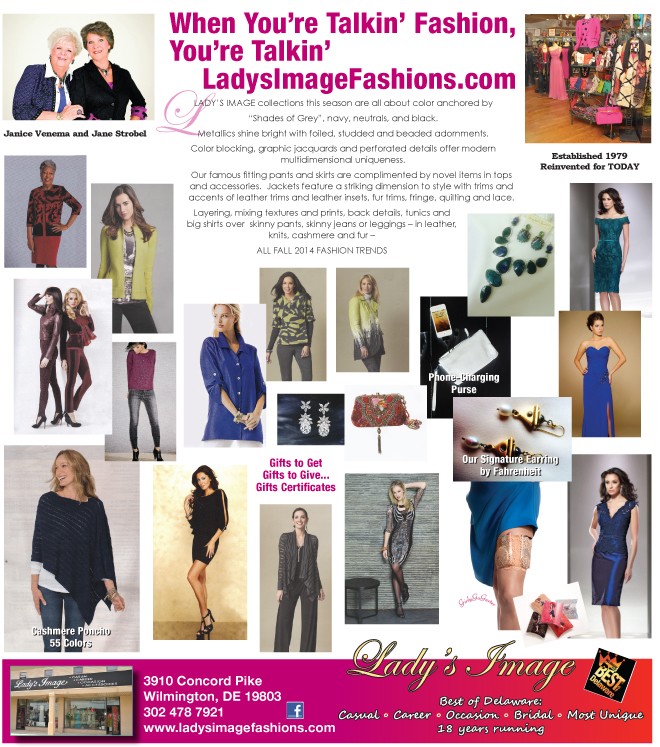 Lady's Image
3910 Concord Pike, Wilmington, DE 19803
302 478 7921           www.ladysimagefashions.com