The Good, the Bad and the Beautiful – Buying the Ring!
|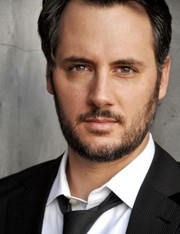 By Edward Stein
Edward Stein continues in the family business founded by his grandfather, Maurice Stein in 1930. Stuart Kingston Jewelers is located on Pennsylvania Avenue, Wilmington, DE.
I'll admit it, I'm a lucky guy. Honestly I'm not trying to rub it in, but my wife is the best–Hands Down– Period. Now when I decided to propose I did have a slight advantage when it came to getting an engagement ring for obvious reasons (I work in a jewelry store). However, when it came to picking out a ring I was in the same boat as every other guy walking into a jewelry store. I had absolutely no idea what she wanted.
Over the years, I've seen the look on the faces of guys who are just trying to get a grasp on color, clarity, carat weight and cut. I might as well been explaining the definition of a quadratic equation. Ladies we are clueless! Now if you are lucky like me your future bride to be might be watching a commercial and then pause the commercial that shows a number of engagement rings and then asks,  "which one do you think I would like?" I, of course chose wrong. Not shocking, because men are typically wrong (sorry guys). We had a young man come in our store and buy an engagement ring and the girlfriend came back a week later somewhat devastated. She had told him specifically not white gold, not round and not a halo. He got her a white gold round halo ring. I mean he sort of listened, he just didn't hear the "not" part.
So now that I personally experienced the daunting task we as men have trying to find the perfect engagement ring for our future spouse, we (SK Jewelers) decided to offer something a little different to help men get the perfect ring. The Heart and Soul Reflections™ is a Bridal Collection designed to guide and empower men by helping them uncover certain style preferences that truly reflects their soul-mate. Who is she? What's her personal style? Realizing that every woman is special and one of a kind, we offer four basic collections to help in your search to match the ring to your special lady. Our collections are Classic, Modern, Eclectic and Vintage. We also want to always be open to originality, so we offer custom design services to enhance or alter any ring design by our own fabulous Jewelry Designer located on our premises.
In our Classic Collection you might find beautiful solitaires and Tiffany mountings for the very traditional style woman. She tends to like the round or emerald cut shapes sometimes incorporating accent diamonds on the sides. Our Modern Collection is focused on clean lines and unique mountings like tension settings and halo mountings featuring cushion or princess cut diamonds. Our Eclectic Collection offers a variety for that woman who sets her own trends-likes mixing it up –anything goes. Our Vintage Collection reflects the designs for the woman who enjoys beautiful antiques, estate pieces, and intricate filigree gallery settings. You may want to consider an extra special re-design of the family heirloom. We are here to help when you are ready to find that special ring.
Please Sign Up Online 
Receive our blog and special invitations like our Men Only Preview Events, Contests, Discount Days and more!
www.http://www.stuartkingstonjewelers.com/newsletter.php
Testimonials
Buying a ring is a daunting task, especially for someone like me who really had no clue where to begin. Edward and the team at Stuart Kingston walked me through every single step of the process. I went down to learn about the differences and Ed gave me some great advice.  I started gathering some information about what styles she liked and sent them some pictures.  His team helped me design and customize a ring that would be perfect for her.  It only took a few weeks to build and they updated me every step of the way.  Once it was completed, I was blown away and it made my proposal a lot easier knowing I had a beautiful ring from Stuart Kingston by my side. I would recommend this place to anyone as you won't find a better team to help you from beginning to the end. – Brad Rittle
I recently purchased an engagement ring from Stuart Kingston Galleries and cannot sing their praises loud enough. I'm a dude, through and through, and had no practical knowledge about buying diamonds; let alone building a ring. They walked me through the entire process, from picking the stone, to custom designing the setting, to getting the ring insured. When they didn't have the diamond I wanted in house, they shopped around for the diamond and found something that hit all of my wants and stayed within my budget. When they delivered the ring, I couldn't have been happier. Best of all, when I delivered the ring she said yes. Thanks Ed, I couldn't have done it without you! – Maximillian Osswald
I would never go anywhere else to buy an engagement ring…and I live in Los Angeles.  The Stein's are the classiest, most trust worthy people in the jewelry business.   I even got my friends in NYC, NJ and CA hooked on the Stein's.  We did everything seamlessly through the phone, email and fed-ex.  When making such a big purchase you really need that trust factor…and you can absolutely trust Stuart Kingston Galleries. – PJ Byrne
My cushion cut diamond engagement ring from Stuart Kingston Galleries is absolutely exquisite. My fiancé collaborated with Edward for months leading up to our proposal and was so grateful for Edward's incredible knowledge and guidance. The design is breathtaking, and the quality impeccable. We couldn't be happier! Not only are we in love with the ring — but it means the world to us to have worked with such an honest and trustworthy jeweler whose expertise is above and beyond. I look forward to designing our wedding bands with Edward and to visiting Stuart Kingston for other meaningful pieces in the years to come. – Brooke Lyons