SAT vs. ACT Which Exam to Take?
|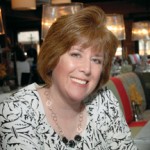 Presented By Maggie Lage 
Article By Dr. Raymond J Huntington, Co-Founder of Huntington Learning Center
The time has come for your 11th grade student to begin the college search and application process and to register for the SAT or ACT.
You may have heard that the SAT is changing.  The redesigned SAT won't be administered until March 2016 so existing 11th and 12th grade students should continue to focus on the current SAT.  Let's get familiar with the current SAT and ACT in order to help your student decide on which exam to take.
Here a few points to understand the differences between these two exams:
Exam focus – The SAT is an aptitude test that measures student reasoning and verbal abilities.
The ACT is an achievement test that measures what students have learned throughout their education.
Exam sections and scoring – The SAT's sections include Critical Reading, Mathematics and Writing.   The total SAT score is out of 2400 based on the sum of the three sections.  The ACT's sections include English, Mathematics, Reading, Science and an optional Writing section.  ACT's total composite score is out of 36 and is based on the average of the English, Mathematics, Reading and Science sections.  The ACT Writing section is an additional score.
Both widely used – In 2013, 1.8 million students took the ACT and 1.7 million to the SAT. According to a 2013 New York Times assessment of students taking both exams, the SAT has more test-takers in all Northeastern, Atlantic coastal states (except Florida), Nevada, Texas, Indiana and Alaska. The ACT dominates in the West, Midwest, North Central and South. Colleges across the U.S. require these exam scores as part of a student's application package.
Wrong answers – The SAT currently penalizes students for wrong answers. The ACT is scored based on the number of correct answers and test-takers are not penalized for incorrect answers.
Individual students may perform better on one exam over the other. So, which exam should your student take? Here are a few considerations as you decide:
•  Students with strong vocabularies may flourish on the SAT. The SAT has long been known for its obscure vocabulary testing. For now, if your teen has a vast vocabulary and enjoys learning new words, the SAT may best suit him or her.
•  Science types might want to take the ACT. The ACT's Science test measures skills required in the natural sciences, such as interpretation, analysis, evaluation and problem-solving. The SAT does not have a science section.
•  Math types might do well on the ACT. The ACT tests the same math sections as the SAT as well as a few trigonometry questions.
•  Students who do better on the ACT typically . . .
•  enjoy science, economics or debate
•  work hard in school to earn good grades
•  are "book smart"
•  are good writers
•  are better at reading for general ideas
•  are straightforward thinkers who rely on context
•  Students who do better on the SAT typically  . . .
•  Enjoy brain teasers or riddles
•  Don't have to study to pass tests
•  are "street smart"
•  are good at reading between the lines
•  have a good eye for detail
•  are abstract thinkers
About Huntington
Founded in 1977, Huntington is a pioneer and leader in the tutoring industry.  For over 37 years, Huntington has provided quality instruction to hundreds of thousands of students.  Huntington prides itself on being "Your Tutoring Solution" for students in all grades and subjects.  They tutor in reading, phonics, math and study skills; as well as advanced math and science subjects ranging from algebra through calculus and general science through physics.  They also prepare students for state and standardized entrance exams, such as high school entrance exams, and the SAT and Act.
Learn more about Huntington at www.HuntingtonHelps.com
If you have questions regarding the format of the exams, which exam to take, or how best to prepare for either exam contact Maggie Lage at (302) 737-1150 for free consultation.
Parents who want additional information are encouraged to call the Huntington Learning Center in Newark at 302-737-1150.
Dr. Raymond J. Huntington is co-founder of Huntington Learning Center, which has helped children achieve success in school for over 35 years.
For more information about how Huntington can help your child, call 1-800-CAN-LEARN.
Maggie Lage is the Executive Director of the Huntington Learning Center in Newark, 34 Liberty Plaza, Kirkwood Highway, Newark, DE  19711.
Huntington Learning Center in Newark
34 Liberty Plaza | Kirkwood Highway | Newark, DE 19711
For more information or to schedule a consultation at the Newark location
call 302-737-1150 or visit www.newark.huntingtonlearning.com