Divorce 101 – A Basic Overview
|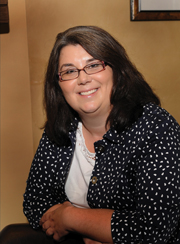 By Shana A. Pinter, Esq.
Divorce. Without a doubt one of the most difficult and life-altering transitions that can occur during your life. And if there are children involved that transition has long-lasting unforeseen effects. Making such a significant decision requires knowledge – knowledge about your rights, obligations, and the law. 
The goal of this issue's article is to provide you with a basic understanding of the process and requirements of divorce in Delaware without focusing on the many issues and complications that can arise.  Future articles will provide detailed information on one area at a time.
The requirements for getting a divorce in Delaware are fairly simple – at least one of the spouses needs to be a Delaware resident, you must be separated from your spouse for 6 months and you must file all the proper paperwork.  When you have children, a parenting class must also be taken.  Most divorces are finalized without the need to go to court.
After the divorce is finalized, property division starts.  In general, all property obtained while you are married is considered "marital property" and is subject to division.  Marital property includes assets (i.e., a home, car, bank accounts), debts (i.e., mortgage, credit cards), and retirement accounts.  The court will begin the division at an even split of 50/50 and move from that point depending upon the contribution and dissipation to the marriage by both spouses.
Also considered during the property division phase of divorce is alimony.  In general, in order to be eligible for alimony, you must be able to prove that you are dependent on your ex-spouse – meaning that you aren't able to cover your expenses based on your income – and you also must be employed.  Alimony is calculated by taking your income and subtracting your expenses, doing the same for your ex-spouse and then comparing the numbers.  If you were married less than 20 years, alimony is awarded for half of the amount of years.  If you were married 20 years or more, alimony is "permanent."
If you and your spouse have children you will also face custody issues.  In general, custody is awarded jointly to parents with each parent having equal decision making authority and equal time with the children.  Equal time with each parent is usually accomplished by 1 week with Mom and then 1 week with Dad and so on and so forth.  Any combination of overnights and days can be used, as long as the result is 7 overnights with each parent over a 14 days period.  For example, some people choose to have a "2/2/3" arrangement –2 nights with Mom, 2 nights with Dad and then the weekend with Mom.  The next week would alternate that pattern, starting with Dad.
Along with custody often comes child support.  Both parents have an equal responsibility to provide financial support to their children.  Child support lasts until the child turns 18 or 19 years old, depending if he or she is still in high school.  Child support is calculated using each parent's income and the amount of time the child(ren) spend with each parent.  Also considered are medical insurance and expenses related to the child(ren) such as daycare, tuition, and the like.
Since it is at the forefront of most mothers contemplating divorce, our next article will delve into the issue of custody and answer the most common questions we hear, questions such as:  I've been a stay-at-home Mother and have been our children's primary caregiver.  How is custody decided?  Can I get sole custody?  Can I have a say in who my ex introduces to our kids?
Shana A. Pinter, Esq., is the founding attorney of Pinter Law, LLC, a law firm dedicated primarily to family law.  She has been practicing since 2009 and founded Pinter Law, LLC, to increase access to legal assistance to those facing challenges within their families.