Give Yourself A "Sporting" Chance
|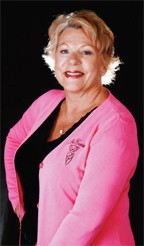 By Debbie Esslinger, Owner
At Bare Essentials, our bra fitting expertise is part of the service you receive when you shop with us.  Besides providing knowledgeable sales associates to help you decide which bra size to choose, the selection of specialty bras we carry sets us apart from the big department and on line retail stores.
One of our specialty bras is the Sports Bra offered in sizes B-H cup and 28 to 44 band size.  These bras do not pull on over your head but are designed with hook and eye in the back and adjustable straps over the shoulders, like any other bra.  Several styles have a clip on the back strap to convert the bra into a racer back.  Whether you are an avid athlete or a casual exercise enthusiast, you will experience breast movement of some kind.  New ground breaking scientific research has revealed there is a lot more going on other than the usual breast bounce we know about.
Every woman's breasts are supported by what is known as Cooper's Ligaments.  But if this tissue is stretched by the movement of strenuous exercise or sport, your breasts will begin to SAG.  A good sports bra can minimize movement and reduce the chances of sagging.  The sports bras sold at Bare Essentials are products designed to fully encapsulate and support the breasts.  Holding them firmly in place, so you can concentrate on your workout.
We offer sport bras in both underwire and non-underwire versions.  Underwire sports bras offer high performance and a wider curved wire for comfort and supportive fit.  They are equipped to cope with high pressure workouts, perfect for gym work, exercise classes and moderate sports.  More intense or level 2 bras also offer odor management technology.  The Sports bras offered here provide wicking fabric, good for heavy workouts and active sports.
Non-underwire versions are engineered to reduce side to side breast movement and minimize bounce.  The highly supportive sling extends to the shoulder strap, while the flat bottom increases anchorage, which is  Ideal for all sporting activities.
Our sports selection include bras from Panache, Elomi, Freya, Anita and Wacoal.  Panache was winner of sports bra brand of the year at the U.K. Lingerie awards 2012 and 2013.  Whether you need light support ordered by your doctor or you are an avid runner or sports woman, sports bras have come a long way……..baby….. and our sales associates will help to find the right one for you.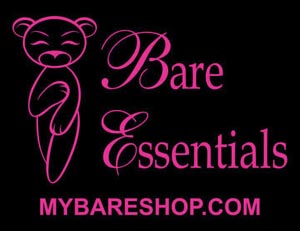 Bare Essentials Bra Boutique
4009 Concord Pike, Wilmington, De 19803
302-477-4888
Fittings:  Mon-Sat 10-6, Wed 10-8
Visit my website at www.mybareshop.com