The Social Effects Of Hearing Loss
|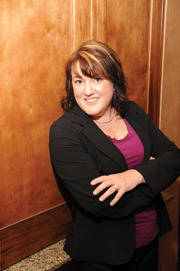 By Stacy Sanders, AuD
Hearing loss affects almost six million Americans under the age of 65, and over four million over the age of 65. Statistics may not tell your story, however.
The effects of hearing loss are gradual. Most people do not wake up with a sudden hearing loss and in some instances, it can take years for someone to truly recognize and admit that they have and notice a reduction in their hearing.
One of the most common tendencies for people with hearing loss is to believe that others around them or their surroundings are the reasons they "hear but don't understand". In fact, in most quiet, one on one settings, people with a mild degree of hearing loss will function quite well. However, when there is competing background noise, even a mild degree of hearing loss makes it very challenging to keep up with or follow "normal" conversation.
According to a report entitled "The Consequences of Untreated Hearing Loss in Older Persons", conducted by The National Council on the Aging, seniors with untreated hearing loss were more likely to report experiencing a variety of challenging issues. Some of these included sadness, and depression, worry and anxiety, paranoia, reduced social activity, and emotional turmoil and insecurity. Older people whose hearing loss had been treated  did not have as many of these issues. The same study also suggested that seniors whose hearing loss was treated reported better relationships with their families, better feelings about themselves, improved mental health and greater independence and security.
As the hearing loss progresses, those affected may begin to isolate themselves by choosing not to attend social gatherings or by not initiating conversations in noisy places simply because it is too difficult to hear clearly or understand speech. They may find themselves withdrawing from activities they once enjoyed, which may be frustrating for those with the hearing loss, but also worrisome to family members and friends. Most people
who have "normal" hearing do not need to concentrate to hear and understand clearly; however, those with hearing loss tend to utilize a lot more energy and focus in order to engage in a conversation.
Hearing loss not only affects the person with the hearing loss – it also directly affects family members and friends. According to Dr. Jill E. Preminger from the University of Louisville School of Medicine (2009), there is a broad range of effects that result from living with a person who has hearing loss. Spouses of people with hearing loss have reported making behavioral adjustments to successfully communicate. These include the need to repeat, the need to speak more slowly and clearly, and the need to make sure they are in the same room when communicating. According to this study, spouses also reported emotional reactions such as anxiety, frustration and stress. Hearing and listening are a large part of all successful communication. When there are breakdowns,
it is frustrating for all involved.
There can be many challenges facing those with hearing loss ; however, treatment should not be among them.
Hearing is one of the five natural senses that allow us to enjoy life and the world around us. Music, radio, television, movies, theater – all become less accessible and enjoyable when an individual suffers from hearing loss. Fortunately, hearing loss is treatable, primarily through the use of hearing devices.
Hearing device technology has improved tremendously over the past decade and continues to do so. Hearing devices today can be automatically programmed in order for the user experience to be more positive and hassle free. Devices have become less noticeable and, in some instances, virtually invisible due to improvements in styling and sizing.
We each have our own hearing preferences, and many factors, from the unique physiology of a person's ear to their personal life experiences and lifestyle affect the way people hear their world.
If you or someone you know has not had their hearing tested in over 2 years, and if you notice a reduction in your or their hearing and overall listening and communication, make an appointment to have your hearing tested. The audiologist will review your medical history and evaluate your ears and hearing. The audiologist will also gather some information regarding your current hearing and communication difficulties. The audiologist will review the results with you and if hearing devices are the appropriate treatment solution, the audiologist will provide you with the experience of better hearing with devices in the office.
Every ear deserves to hear! Let us help you hear well again!
Dr. Stacy Sanders is an audiologist with Hearing Services of Delaware, 28 Peoples Plaza, Newark, DE and 104 Sleepy Hollow Drive, Suite 202, Middletown, DE. 
For more information, call 302-836-9870 or 302-376-3500.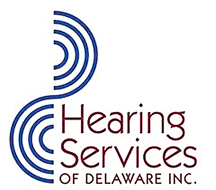 Kiijuana Cann, Au.D.
Rebecca Holowka, MS, CCC-A
Lisa Marencin, MS, CCC-A, FAAA
Stacy Sanders, Au.D