An Implant Crown Comes To The Rescue
|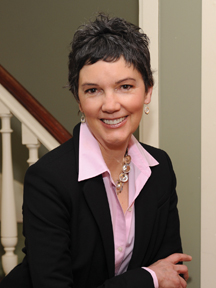 By Anna Marie Mazoch, D.D.S.
What could be more embarrassing for a 23 year old young woman than to lose a front tooth?
After a serious fall, a visit to the emergency room and the loss of her lateral incisor tooth, Miss C. found herself in our office. We explained the options for replacing her tooth:  a removable denture, a fixed bridge, or an implant crown. A removable denture has a metal framework that fits across the roof of the mouth and attaches to the back teeth with wire clasps. It comes off and on and was the least desirable alternative. A fixed bridge can have either wings or crowns that attach to the two teeth adjacent to the space. This bridge is cemented or bonded into place and is not removable. Unfortunately, it requires drilling on those two adjacent teeth. An implant involves a surgical procedure whereby a titanium fixture is placed into the bone in the position of the missing tooth. After the bone integrates around the titanium post, we screw an abutment into this fixture and cement a crown over the top.  Essentially, an implant is a modern-day dental miracle.
We had made several successful implant crowns for Miss C's father a few years ago, so she was well aware of how natural looking  and trouble free implants can be. She already knew that an implant was the way to go for her.

The implant procedure can take from two to six months to complete. Most of the time is spent waiting for the bone to grow around the titanium fixture and become stabilized. To fill the space cosmetically during this interval of time, either a temporary plastic crown is screwed into the fixture or a plastic removable denture or retainer is made.
Our first photo shows the implant fixture with a healing abutment in place. After taking an impression, we check for the best shade match, as depicted in our next picture. We take photos and have our patient visit our local dental laboratory to make sure that the new crown blends well with the rest of her teeth. Our third photo shows the completed crown.   Doesn't it look great? I don't think anyone would be able to distinguish this implant crown from any other tooth in her mouth. Miss C. and her parents were also very pleased.
If you have a missing tooth (or teeth), maybe an implant is right for you, too.  Give us a call to schedule an appointment today.
"I would NEVER go to another dental office! Everyone that comes in is treated with kindness and respect. The equipment and office practices are state of the art. I hated going to a dentist until Dr. Mazoch. I'm relaxed and have no fears about discomfort. When I need medication (a shot), Dr. Mazoch does her magic and every procedure I've had done has been pain free. Her entire staff is courteous and fun! I actually love going for my teeth cleanings now!"  ~ Janice E.
"Dr. Mazoch and her staff are always super friendly and always make me comfortable and relaxed in a stressful (for me) situation. Dr. Mazoch stays up on all advances in dental/oral care, and I'm confident that I'm getting the best care possible."     ~ Jean T.
Dr. Anna Marie Mazoch received her B.S. degree in Biology, summa cum laude, from Ohio University and her D.D.S. from Northwestern University. She is a member of the American Dental Association, the Delaware State Dental Society and several local dental study clubs. She has been practicing general dentistry for 32 years, first in Cincinnati, then Montpelier, Vermont, and the past 11 years in Delaware. Her keen interest in continuing education for herself and her staff stems from a quote by G. V. Black, the first dean of Northwestern University Dental School and the father of modern dentistry: "The professional (wo)man has no right to be other than a continuous student".
2601 Annand Dr., Suite 18, Wilmington, DE 19808
We are conveniently located near the corner of Kirkwood Hwy and Milltown Rd, near Pike Creek and Milltown shopping center.
Email  dawn@drmazoch.com
Visit us on facebook

Phone: 302-998-9594
Fax: 302-998-8207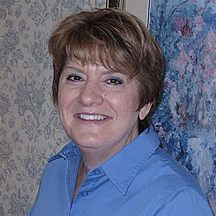 We would like to introduce our newest member to the TEAM, Barb Chlada! Barb is a hygienist that will typically be working with us on Mondays.
Barb originally from Baltimore, Maryland, started her career in the dental profession as a Dental Assistant. She enjoyed the profession so much she
decided to become a Dental Hygienist, graduating from the Baltimore City Community College in 1986 with her A.A. in Dental Hygiene.
She has been married to her husband, Mike, since 1982. Due to Barb's husband moving a few times with the company where he works, Barb has found herself practicing Hygiene first in Baltimore for 8 years, then in Jacksonville, Florida for 12 years, then in Peoria Illinois for 6 years. Having now moved to Wilmington, she works part time for Dr. Mazoch. She enjoys working at our office because she has observed how Dr. Mazoch gives very thorough exams and she has observed how patient comfort is given top priority. She enjoys working in an office where patients are treated as individuals.
Barb is happy to be in the Wilmington area since she is now much closer to family and friends in Maryland, than she had previously been while living in Florida and Illinois. When not working she enjoys craft projects at home and the company of her husband and cats.