Why A Chemical Peel?
|
By Erica Suppa, B.S., L.E.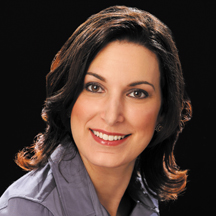 Many of us are looking for a simple way to improve our skin without surgery. A chemical peel is a treatment used to exfoliate and rejuvenate the skin. This procedure uses a chemical solution, usually an acid, to dissolve away the upper layers of the skin in order to improve conditions such as acne, unwanted pigmentation or wrinkles. Chemical peels have been in use for a number of years and are a highly popular way to improve the texture and look of skin. Over half a million people have a session performed each year.
Typically with a chemical peel nothing actually "peels" off. During a chemical peel, the chemical solution is applied to the skin and is allowed to soak in. The solution works by destroying parts of the skin in a controlled way, causing new tissue to emerge. There are three basic types of peels that differ based on how deeply the chemical penetrates and what type of chemical solution is used:
1.Superficial Peels: The mildest type of chemical peel. They can be used on all skin types. Superficial peels usually contain a mild acid, most often glycolic or lactic acid. There is little to no downtime with superficial peels.
2.Medium Peels: Penetrate the skin more deeply than superficial peels. Swelling and redness is common. Trichloroacetic acid (TCA) is the main peeling agent used for medium peels, though the peel may also be done in several steps using a different chemical solution followed by TCA.
3.Deep Peels: Penetrate several layers of skin and cause a second-degree burn of the skin. They are used only on the face. A chemical called phenol is usually used for a deep peel. Physicians perform these deep peels, with anesthesia being required. Deep peels may tend to bleach the skin (hypopigmentation) and healing generally takes several weeks. A deep peel can be done only once in most cases.
If you want your skin to look smoother and younger, consider a chemical peel. A chemical peel is one of the least invasive ways to improve the appearance of your skin. Although chemical peels are used mostly on the face, they can also be used to improve the skin on your neck, décolleté and hands.
You can improve:
•Acne or acne scars
•Age and liver spots
•Fine lines and wrinkles
•Irregular skin pigmentation
•Rough skin and scaly patches
•Scars
•Sun-damaged skin
For some, the idea of a "chemical peel" can be a scary thought. However, Fresh Faced Skin Care utilizes PCA SKIN superficial peels. These peels produce little to no discomfort, minimal visible exfoliation, and your skin will be glowing following treatment. Regardless of skin color, type, or sensitivity, we have a customized formula to meet your needs.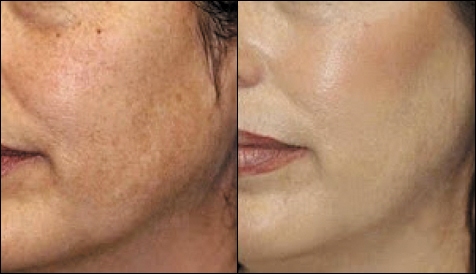 Fresh Faced Skin Care is owned by Licensed Esthetician and Research Scientist, Erica Suppa. Erica holds a Bachelor of Science degree from the University of Delaware and has worked in the scientific and medical industries for over 13 years. She also works at the University of Pennsylvania as a cancer research specialist, assisting in the creation of ground-breaking cellular therapy cancer treatments. Let Erica's scientific knowledge of skin care ingredients and how they interact with your skin allow you to get the results you have been searching for.
Why spend money and not get results?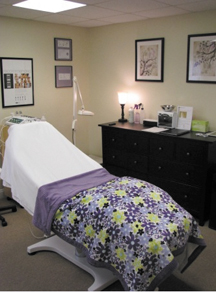 Testimonials:

It is my new favorite place. Thank you, Erica.
I will see you again soon for another appointment.
Erica is a wonderful person, whom I trust with my skin care needs. She is very passionate about her business and cares about her clients' skin care concerns. She takes the time to evaluate and recommend what she thinks is the path to take for my skin care regime.
Love Fresh Faced Skin Care. Proven treatments and products.
I loved the treatment I received. The environment was private and the treatment personal. Excellent experience overall.
Call 302-689-3223 for an appointment or visit
www.freshfacedskincare.com for more information.