Summer Blood Challenge Focuses On Proud Local Donors
|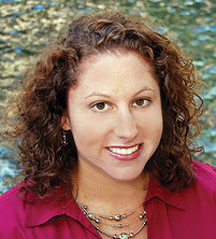 By Christine E. Serio
External Communications Specialist
Blood Bank of Delmarva
Vacations are planned, temperatures are heating up and our Summer Blood Challenge is in full swing—saving local lives one pint at a time!
Blood Bank of Delmarva's 11th Annual Summer Blood Challenge kicked off on May 20 and will run through Sept. 14. The challenge is meant to create extra incentive for people to give blood during the summer months.
"The Summer Blood Challenge is a friendly, Delmarva-wide competition among employers and community organizations," said Roy Roper, Blood Bank of Delmarva CEO. "The summer months are typically slower for blood donations and the competitive spirit and prizes help motivate donors as well as attract new members and donors.
Registered organizations will earn points based on blood donations, new members and more. The grand prize is a 2014 Mazda 6 courtesy of Martin Mazda. Second prize is a $2,000 TD Bank Visa Gift Card and third prize is a $1,000 TD Bank Visa Gift Card. Two $50 TD Bank Visa Gift Cards will also be awarded each week throughout the challenge.
Last year, a record 226 companies participated in the Summer Blood Challenge. This resulted in 11,790 blood donations and 1,985 new Blood Bank members.
"We had a record–breaking year last year," Roper said. "We anticipate tremendous support from our dedicated, Delmarva donors who save local lives and have helped ensure a stable blood supply in this community for almost 60 years. We are grateful to everyone who takes the time to help others where we live."
This year, the Summer Blood Challenge is focusing on the dedicated Delmarva donors who go the extra mile to save local lives. One of the donors is Jonathan Waddell of Elkton, MD. Waddell has been a regular platelet donor for several years. In October 2011, the need for donors like himself truly hit home.
Jonathan's four-year-old son Gage was diagnosed with portal hypertension, a serious and potentially fatal condition caused by impaired blood flow to his liver. He ended up needing regular platelet transfusions prior to procedures.
"It was shocking that my own son would be a patient in need of platelets. You never think that your own child will need any type of transfusion," says Jonathan. "It really made me think about the other children and adults who are able to live because of dedicated donors who give of themselves every day. You just never know when it is going to affect your life so deeply."
Taylor Jones, a 17-year-old junior at William Penn High School in New Castle, DE, has a very personal motivation for giving blood.
"I had a brother who passed away when I was five. He had a rare brain cancer and died when he was only 17 months old," says Taylor. "He had two brain surgeries in one year and needed large amounts of blood for both."
While her brother went through treatments at a children's hospital, a young Taylor saw many other ill children in the halls and playrooms. They were children who were her age and younger.
"I wanted to know how I could help them. The most personal way I can help is to give blood," says Taylor. "Giving blood is worth it in every way. It could be your mom, your dad, your sister, your brother who needs the blood. It could happen overnight. You just never know."
For more information about the Summer Blood Challenge and giving blood, visit www.DelmarvaBlood.org or call 1 888 8-BLOOD-8.