Summer Beauty Secrets
|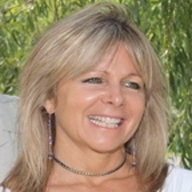 Lisa Torbert – MS, CADC, Owner, QRA Practitioner, Yoga Instructor, pH Testing, Nutritional Healing
Secrets behind the perfect tan
You know them when you see them. They stand out from the crowd with their perfect glow, looking effortlessly happy. Before torturing yourself with envy, realize the truth. Chances are, their appearance is calculated and they paid to earn their sun-kissed glamour.
Summer beauty pros say wearing light-colored clothes makes tanned skin pop. Bronzing, one of the summer-ready services offered at Heather's Holistic Health, is highly recommended because it is the most successful way to achieve a natural and streak-free look. Tanning beds are out of the question for the health-minded because of the harmful UV rays used to darken the skin.
Do not confuse bronzing with spray tan, which most places offer because it requires less work and attention to detail. At Heather's Holistic Health, our clinical aesthetician ensures uniform application in even the trickiest areas by solely using a sponge to hand-apply bronzer. Spray tan services do not guarantee such quality. Their method runs the risk of streaks and product accidentally landing on the soles of feet and hands.
The best bronzing results are due to exfoliating in a warm shower before the appointment because dead skin cells prevent even-toned color. After the appointment wait at least six hours before showering to let the bronzer fully react with the skin. Although most spa bronzing results last from five days to a week, results last longer through proper moisturizing, refraining from sweat-producing exercise and tan-extending lotion.
Beauty in the details: our nails
A little known secret to showcasing a tan is applying bright neon or soft pastel nail polish to fingers and toes to compliment a bronzed glow. Go beyond the corner nail salon and treat yourself to a spa manicure and spa pedicure at Heather's Holistic Health, where the services are performed in your own serene private room. Massage and paraffin wax are included in the services for the ultimate luxury experience.
Waxing the body's secret weapon
To dramatically change your face without spending too much, book an eyebrow wax appointment with a clinical aesthetician, like the one found at Heather's Holistic Health. Eyebrows frame the face. A quick way to showcase eyes, which are usually the first things people notice, is to give eyebrows an attractive arch to highlight eye shape. Thick eyebrows emphasize foreheads and give the illusion that eyes are smaller than what is accurate.
When the sun is out, the fashions are daring. Don't let unwanted hair scare you from the tank top or bikini you dreamed of strutting. We recommend waxing to those who want affordable and lasting results. Waxing is far superior to shaving because waxing results last on average two to four weeks and shaving results last a few days. For some unlucky individuals, shaving results last a few hours before hair is visible.
This is because shaving does not stop a hair follicle from growing, while waxing does. When hair is removed from the follicle, it takes at least a week to grow back. Another unknown reason professional waxing is more effective than at-home shaving is the ability to adapt to the different directions skin grows. Underarm hair can grow in multiple directions. Improper hair-removal, such as shaving, or at-home waxing prevents lasting and hairless skin.

Who Is Heather?
Heather Torbert is Lisa Heather Torbert's mom. She died at the age of 66 from diabetes. Mom's life was not easy, as she became addicted to drugs and alcohol in her twenties. She also suffered from depression most of her life. At the age of 40, she finally was able to "kick the habit" forever. However, she substituted into some very unhealthy "other addictions" such as smoking, caffeine, and food addictions (chocolate, sugar and carbohydrates), which eventually lead to her death. This center is dedicated to my mom, Heather, my best friend and special angel. Because of her, we here at Heather's are able to offer a touch of heaven to everyone that visits our center.
with Massage, Spa Packages, Wraps
Pregnancy and Couples Massage
Other Therapies
* Acupuncture        * Chiropractic     * Warm Stone
* Colon Hydrotherapy     * Hypnotherapy
* Microdermabrasion     * Pedicures     * Manicures
* Energy Work        * Facials     * Sinus Therapy
* Waxing and Bronzing     * QRA testing        * Ear Candling
Heathers Classes in our new 1,100 square foot studio Yoga and Belly Dancing
1169 Walker Road, Dover, DE 19904
302-678-3433
www.heathersholistichealth.com