Mascara vs. Lash Extensions
|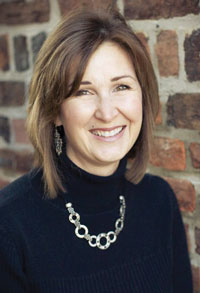 By Melisa A. Ferriola, CPCP
The heat of summer is here.  Don't be caught with melted, smudged mascara!  Ugh!  We have all experienced it at some point since discovering the tube of black stuff and are still struggling today.  Waterproof mascara isn't much of a solution when you risk breaking your lashes that can dry out and become brittle.  Just when you think you have found one you can live with, the summer heat hits and you are back at the makeup counter.  Mascara is mascara.  Some are better than others, but you are still applying that goop to your lashes that mixes with your eye cream and ends up under and around your eyes.
What is the solution?  Eyelash Extensions!  This hot new rage will give you longer, thicker and natural-looking abundant eyelashes.  Eyelash extensions have gained tremendous popularity in the last few years because of their natural look, ease of application, and affordability.  With semi-permanent eyelash extensions, lashes are made thicker and longer through professional application of a synthetic eyelash that is curved to replicate a natural lash.  The result is thicker, longer eyelashes that are safe in the shower, while swimming, sleeping or exercising.
Your set of extensions can last up to six weeks depending on the life cycle of your own natural lash.  Other factors, such as your eyelash characteristics, lifestyle and care of your extensions will also affect the longevity of the extensions.  As your natural lash turns over, a new extension is applied to keep your lavish look fresh.  These one hour Refining Applications are recommended every two to four weeks.
Choose a technician that has a professional license in Esthetics or Cosmetology, that has been professionally trained by a reputable company and that is using quality adhesives and lashes.  Your technician should also have an artistic flair when applying your lashes.  Extensions vary in length, width and curl.  The right combination of these is needed to achieve your custom look.  Experience and attention to detail are what matters most.  At Lasting Looks, our licensed Eyelash Extension Specialists will work with you to provide your desired look- a soft, natural enhancement or an extreme, glamorous statement!
Who would benefit from eyelash extensions?
The Business Professional, for a polished image;
The Blushing Bride and bridal party, for a joyful celebration;
The Mature Retiree, to bring back the lashes of her youth;
The 20-Something, for a glamorous night on the town;
The Fitness Enthusiast, for looking great while working hard;
The Natural Blond, for dark, dramatic lashes.
Whether you are looking for a time-saving, everyday look, lashes for your wedding day and honeymoon, a glamorous prom accessory, a professional portrait, or just a weekend away, Lasting Looks has the professional, perfected technique, applied by a licensed, certified and experienced Eyelash Extension Specialist. www.LastingLooksForYou.com
Introducing Microdermabrasion at the Lasting Looks Day Spa
We have heard your requests, and are pleased to announce that we now offer Microdermabrasion facial treatments! Parisian Peel® Microdermabrasion is a powerful but gentle anti-aging procedure that stimulates collagen and elastin production. Clients experience the refreshing and renewing exfoliation benefits of smooth, glowing skin in only one treatment. For optimum results, 5-10 treatments are recommended as an effective therapy that reduces the appearance of fine lines and wrinkles, sun damage, brown spots, acne scars and other skin imperfections. In only 30 minutes, and with no anesthesia required, you can schedule your treatment during your lunch break and immediately return to work, school, or a play date with the kids. It's that simple to recapture the vibrant glow of youthful-looking skin. Call us today to book your appointment!



Profile: Lasting Looks is a unique day spa in the Hockessin Corners marketplace – next to the Back Burner Restaurant.  Our mission starts with the desire to empower women to take charge of their appearance and to put their best image forward.  Our staff of estheticians can help meet all your skincare needs, as well as our unique services like Eyelash Extensions and Permanent Cosmetics by Melisa.