Helping Delaware Hear Well Again
|
The Audiology staff at Hearing Services of Delaware has been serving patients with hearing loss for over 20 years. With its patient base primarily coming from satisfied patients referring their friends and family members and local physicians referring their patients for hearing health care services, Hearing Services of Delaware is known for diagnosing hearing problems and helping patients find the best hearing devices to meet their needs.
Because Hearing Services of Delaware is privately owned, it has access to all of the hearing aid manufacturers. This provides the audiologists with the ability to find the best and most affordable solution for each patient's unique needs. "The hearing aids that people remember their dad or grandfather wearing are no more," said Dr. Stacy Sanders, co-owner/audiologist. "Today's devices are smaller, sleeker, and offer the most natural hearing and ease of use in today's everyday environments.
There have been continuous improvements in the ability to hear in all sorts of situations – like in crowded rooms with lots of background noise, quieter one-on-one situations and even in windy conditions."
Dr. Sanders is proud that many patients come from word-of-mouth referrals from physicians, friends, and family members. "Our patients appreciate the value of the service we provide," she said. "Our goal is to help people hear better – and we do that by establishing a long-term relationship, not by just selling hearing aids."
Helping Delaware Hear Well Again
Locations in Dover, Glasgow & Middletown
Call (302) 376-3500 for Your Free In-Office Hearing Aid Trial & Demonstration!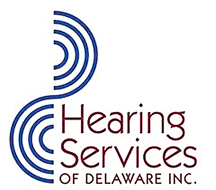 Kiijuana Cann, Au.D.
Rebecca Holowka, MS, CCC-A
Lisa Marencin, MS, CCC-A, FAAA
Stacy Sanders, Au.D