Allergic Rhinitis
|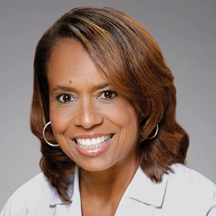 By Joan Coker, MD
While the seasonal changes from winter to spring are often inviting and beautiful; nearly four million allergy sufferers find the changes to be miserable. Allergic rhinitis is a collection of symptoms caused by the body's reaction to small particles in the air called allergens. The effects of rhinitis are vastly underestimated, and have a significant impact on quality of life and healthcare costs.  In the United States of America nearly twenty percent of people are affected to some degree by allergies. Nearly fifty percent of these patients suffer for greater than four months per year, with twenty percent symptomatic for at least nine months annually. The incidence of allergies has been on the rise over the past fifty years. This translates into allergic rhinitis being one of the main causes of absenteeism at work, and nearly two million school days are also missed annually.
The common presentation of allergic rhinitis is nasal congestion, itchy eyes, sneezing, and a "nasal drip". Patients may experience puffiness around the eyelids, ear fullness, and a scratchy throat. Those affected may have seasonal symptoms, but others will have symptoms year round. The allergic triggers for seasonal patients are rather straightforward. Tree pollens present in the early spring, followed by grasses that appear in the late spring and early summer.  Late summer and early fall has weed season, while late fall is primarily molds that grow on the fallen leaves. Patients with year round, or perennial, symptoms may also be reacting to what are called the "epithelial" allergens, which are animal based. Dust mite, cat, dog, and other animal based allergens are included in this group.
There are numerous other types of rhinitis that can mimic allergic rhinitis.
It is therefore important that a thorough history and physical examination be performed. After this has been completed, allergy testing can be considered. Skin and blood testing are the two main methods to determine a patient's allergies. Many offices offer skin testing that does not require needles. Once the causative triggers have been identified, various treatment regimens are available. Avoidance of allergens is the first line of defense. For instance, a key element for dust mite control is hot washing of bed linen every few weeks.
Various treatments for allergic rhinitis are available. Nasal irrigation with saline can be effective. This treatment can be purchased "over the counter" and has very few side effects. Many antihistamines are available without a prescription and control itchy eyes and sneezing. The older generation antihistamines (Benadryl) while effective can create drowsiness. The newer generation antihistamines (Claritin, Allegra) are similarly effective and are "non-drowsy". Prescription treatments including nasal steroid sprays are regarded as the first line and best treatment for nasal congestion and postnasal drip.
If medical therapy fails or is not tolerated, allergy immunotherapy is considered. By changing how the immune system responds to an allergen, immunotherapy treats the primary cause of the problem. This method of treatment can be administered through weekly shots or daily drops under the tongue and can markedly improve symptoms, while decreasing the use of other anti-allergy medicines. Recent studies have also shown that immunotherapy in childhood can decrease the development
of asthma.
Allergic rhinitis is a significant disease affecting millions of adults and pediatric patients. A thorough history, physical exam, and an accurate diagnosis are critical. Numerous treatment regimens exist and different patients require different
treatment strategies.
Joan Coker, MD is a practicing, board certified Otolaryngologist in private practice in Delaware since 2007. She is one of the physicians at ENT & Allergy of Delaware, which has four locations throughout New Castle County.
For further information regarding Dr. Coker and her practice, please go to www.entad.org