Grow In Confidence Because You Can Hear More,even in the most difficult hearing situations.
|
It's possible with Alta!
Everyone should be able to hear the sounds of their life and the world around them. Recent advancements in hearing devices, such as natural sound quality and comfortable fits, help people hear the sounds of their life with more clarity than ever before! For over 20 years, the Staff at Hearing Services of Delaware has been helping people hear better again – call us today and hear the difference a truly personalized hearing solution can make for you!
Helping Delaware Hear Well Again
Locations in Dover, Glasgow & Middletown
Call (302) 376-3500 for Your Free In-Office Hearing Aid Trial & Demonstration!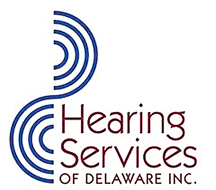 Kiijuana Cann, Au.D.
Rebecca Holowka, MS, CCC-A
Lisa Marencin, MS, CCC-A, FAAA
Stacy Sanders, Au.D