Why A Chemical Peel?
1 August 2012
No Comment
View all Articles by: admin
By Erica Suppa, B.S., L.E.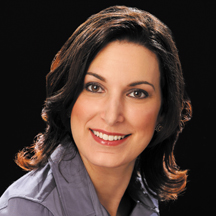 Many of us are looking for a simple way to improve our skin without surgery. A chemical peel is a treatment used to exfoliate and rejuvenate the skin. This procedure uses a chemical solution, usually an acid, to dissolve away the upper layers of the skin in order to improve conditions such as acne, unwanted pigmentation or wrinkles. Chemical peels have been in use for a number of years and are a highly popular way to improve the texture and look of skin. Over half a million people have a session performed each year.
Typically with a chemical peel nothing actually "peels" off. During a chemical peel, the chemical solution is applied to the skin and is allowed to soak in. The solution works by destroying parts of the skin in a controlled way, causing new tissue to emerge. There are three basic types of peels that differ based on how deeply the chemical penetrates and what type of chemical solution is used:
1. Superficial Peels: The mildest type of chemical peel. They can be used on all skin types. Superficial peels usually contain a mild acid, most often glycolic or lactic acid. There is little to no downtime with superficial peels.
2. Medium Peels: Penetrate the skin more deeply than superficial peels. Swelling and redness is common. Trichloroacetic acid (TCA) is the main peeling agent used for medium peels, though the peel may also be done in several steps using a different chemical solution followed by TCA.
3. Deep Peels: Penetrate several layers of skin and cause a second-degree burn of the skin. They are used only on the face. A chemical called phenol is usually used for a deep peel. Physicians perform these deep peels, with anesthesia being required. Deep peels may tend to bleach the skin (hypopigmentation) and healing generally takes several weeks. A deep peel can be done only once in most cases.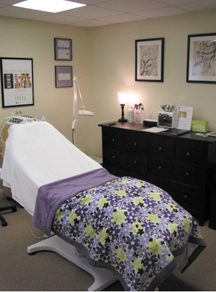 If you want your skin to look smoother and younger, consider a chemical peel. A chemical peel is one of the least invasive ways to improve the appearance of your skin. Although chemical peels are used mostly on the face, they can also be used to improve the skin on your neck, décolleté and hands.
You can improve:
• Acne or acne scars
• Age and liver spots
• Fine lines and wrinkles
• Irregular skin pigmentation
• Rough skin and scaly patches
• Scars
• Sun-damaged skin
Fresh Faced Skin Care offers three PCA SKIN® superficial peels, providing dramatic and visible results with little to no downtime:
•  PCA Peel: Excellent for oily skin in the correction of acne and pigment discolorations.
•  Sensi Peel: A gentle solution that strengthens and brightens even the most sensitive skin types.
•  Ultra Peel: Exceptional hydrating peel for treating fine lines and wrinkles.
For some, the idea of a "chemical peel" can be a scary thought. The following is a list of common myths and misconceptions regarding chemical peels:
Myth: Having a peel is painful and makes your face look red, flaky and unsightly until the peeling is done.
Fact: PCA SKIN peels typically cause little to no discomfort, minimal visible exfoliation, and your skin will be glowing following treatment.
Myth: My skin is too sensitive for a chemical peel.
Fact: Our wide range of peels offer benefits for all skin types – even the most sensitive.
Myth: Peels are only for people with severe skin concerns, like acne and deep wrinkles.
Fact: While PCA SKIN peels do effectively treat all skin concerns, they are also great options for maintaining skin health and help to prevent visible damage.
Fresh Faced Skin Care is the only skin care studio in the state of Delaware featuring PCA SKIN professional products. The experts at PCA SKIN have devoted over two decades to the development of highly effective peels that safely treat all skin types. PCA SKIN peels are essential to overall skin health and provide added nutrients for faster, more dramatic results.
Call 302-689-3223 or visit www.freshfacedskincare.com for more information.
Fresh Faced Skin Care is owned by Licensed Esthetician and Research Scientist, Erica Suppa. Erica holds a Bachelor of Science degree from the University of Delaware and has worked in the scientific and medical industries for over 12 years. She also works at the University of Pennsylvania as a cancer research specialist, assisting in the creation of ground-breaking cellular therapy cancer treatments. Let Erica's scientific knowledge of skin care ingredients and how they interact with your skin allow you to get the results you have been searching for. Why spend money and not get results?
Testimonials:
I highly recommend Fresh Faced Skin Care. You get the best service and products at great affordable prices. You will be in good hands. Erica is very professional and knowledgeable. I was impressed that she took the time to evaluate my skin type for the right treatment and products. I notice a cleaner complexion and better glow and greatly appreciate the wonderful relaxation!     ~Vicki L.
I've been to this business two times. I have had a wonderful experience both times. This is so much better than a spa. You receive personalized attention from Erica and tailored treatment to your needs. I have had facials both times. Extremely relaxing.  Also, she gives a wonderful hand massage. If you try it once you'll go back again.      ~ Sharon R.
Convenient and private facilities which encourage relaxation. Very personalized and knowledgeable attention by staff. Will definitely be returning in the future!          ~ Valarie Z.
Last 5 posts by admin