People in Profile
1 August 2012
No Comment
View all Articles by: admin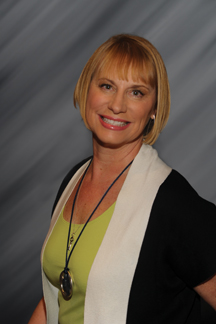 Kathryn Kassai
Physical therapist and author Kathryn Kassai is one of our own.  As a former student at Holy Angels, St. Mark's, and the University of Delaware, Kathryn's roots and passion for her beloved home state run deep.
Today, Kathryn is a renowned physical therapist running her own clinic in San Pedro, California.  In practice since 1978, Kathryn has an unusual specialty within Physical Therapy that few really know about–Women's Health.  She addresses serious conditions that many women are too embarrassed to discuss with their own doctors, including the number one precursor to nursing home placement for women: urinary incontinence.  While "treatment" is what Kathryn's patients receive in her clinic, what they walk away with is a cure.
Urinary incontinence is a silent epidemic among women.  Half of all women are dealing with it.  Some even choose drastic measures like surgery or pharmaceuticals, when according to the U.S. Government and many prestigious medical journals, non-invasive physical therapy SHOULD be the first course of action.
When Kim Perelli (one of the thousands of patients Kathryn has cured) approached Kathryn about writing a book to share the secret of physical therapy with a greater audience, Kathryn immediately agreed!  Together Kathryn and Kim authored a book that is relatable, easy-to-read, and effective.  Hence, The Bathroom Key: Put an End to Incontinence was born.
Kathryn's book reveals a step-by-step, 12-week exercise plan to strengthen the pelvic floor, using biofeedback and Pilates.  Bladder re-training makes the urge to urinate disappear WITHOUT using the bathroom.  Other chapters cover frequent urination, organ prolapse, and pelvic pain.  Through her proven home treatment plan, Kathryn is determined to get women out of the (water) closet and freed from incontinence and pad dependency.  To read excerpts, see reviews, watch a video, or to order her book, visit: www.TheBathroomKey.com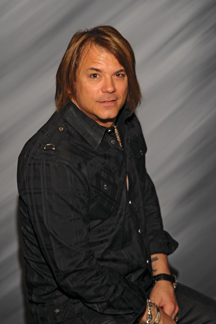 J  Christian
J  Christian studied cosmetology in New York City graduating in 1977. His desire to pursue hair fashion was sparked when visiting the New York Hair Show with his uncle as a teenager.
J Christian now owns and operates a full-service, upscale salon in Hockessin, Delaware.  His salon, J Christian Studio has won many awards since opening in 2007; the most significant being the Better Business Bureau of Delaware's Torch Award for Market Place Ethics in 2010
J Christian was recognized by Sexy Hair with the 2011 Exceptional Artist of the year award.
The majority of awards won by the salon encompass recognition for exceptional customer service. J Christian staff is expected to "be the role model" for customer service in his community.
J Christian Studio operates on a dual mission. Sound business practice of course, but we also operate on a philanthropic vision. Since opening in 2007, the Studio has helped raise nearly $250,000 for charities that spend their dollars only in Delaware.
Working closely with the international community and elite artists in the beauty industry, J Christian has learned to continually challenge and expand his art through studying and incorporating aspects of nature and architecture to achieve higher levels of movement, texture, color and shape.
J Christian serves as a Cosmetology State Board Examiner and is often a guest speaker and educator at the local hair academies and technical institutes in our area. He publishes a bi-monthly article in the New Castle County Women's Journal.
J.Christian approaches his work with love and humor.  When asked where he gets his inspiration is apt to talk about feelings, mood, art, the latest trade magazines, and seasonal changes.
When not creating great hair or traveling, JChristian loves playing his guitar, writing music or riding his motorcycle when he's not in the salon.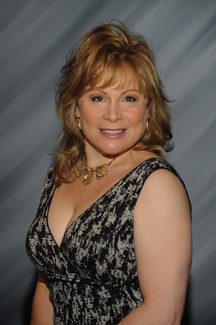 Ilene Goldman
A self taught artist and entrepreneur, Dr. Goldman's passion for unique and creative wearable art has led her to Booth's Corner Farmers Market where she owns and operates Gertie Birdie Jems & Joolz.
Ilene's unique journey began in college where she was presented with a rare opportunity when diagnosed with dyslexia.  Learning to look at the world a little differently came easy for her and reflects in all she creates. It was just what she needed when she began her career as a Missile Systems Analyst working with the Navy creating technologies to advance our military presence. Ilene went on to learn advanced techniques in computer science and education earning her a Ph.D. while she worked for a leading engineering university. She began to follow her real passion 15 years ago creating wearable art in precious metals, Italian glass and metal clay.
Besides all of the custom names created on the spot in gold or silver and her beautiful fine silver and bronze jewelry that she molds herself, Ilene creates Murano glass beads over a torch that even Pandora would envy! Her newest and most exciting project is "Permanent Impression" jewelry. Fingerprint jewelry in fine silver or bronze. She even creates fine silver fingerprint charms for your bead bracelets! This is truly a one-of-a-kind piece of heirloom jewelry that can also be used as a record of identification and safety.
Every year Ilene is privileged to design and create a special piece of jewelry that she donates to the Juvenile Diabetes Research Foundation. Her husband, Dr. Eric Esbitt, a prominent dentist in Delaware, who has been featured in "Checkbook Magazine" as one of the top dentists in the area also donates both his time and funds to the JDRF in the hope of finding significant solutions to this chronic disease.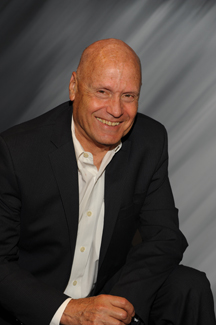 Nadiv Shapira
The Trip That Changed Dr. Nadiv Shapira's Life
In early January 2010, just days after the massive earthquake that devastated Haiti, a group of Delaware physicians and medical workers arrived in the southern beach town of Jacmel, Haiti. Among them was Dr. Nadiv Shapira, a cardiothoracic surgeon from Christiana Hospital, who together with a few colleagues, organized a medical team and took off on a mission aimed to treat the victims of the earthquake. This was the beginning of an exceptional and unforgettable endeavor that changed his life and career.
The Delawarean medical team was captivated by the blue waters of the palm fringed bay and the charm of the French colonial architecture. But quickly they were hit by another reality; despair and poverty. Dr. Shapira realized that the unimaginable number of casualties and immense devastation was primarily the result of the poverty and the vulnerability of the Haitian people, and that if Haitian communities became self-sufficient and disaster resilient a similar tragedy in the future could be prevented.  He founded the Haiti Delaware Alliance Foundation, aimed at establishing a self-funded and self-sustaining model holistic village.
Among the many patients treated by Dr. Shapira at the clinic in Jacmel was a patient with a large, non-healing wound above his ankle.  While discussing the case with a colleague from Ohio, Dr. Shapira learned that he, as himself, was a board-certified cardiothoracic surgeon that had changed his career and become a leading expert in vein diseases. That inspired Dr. Shapira to take up the new challenge and study Phlebology, the medical field specializing in the management of disorders of venous origin.  First State Vein and Laser Center, where Dr. Shapira now offers his extensive medical and surgical expertise to patients afflicted with venous disorders, is the result of this trip and inspiration.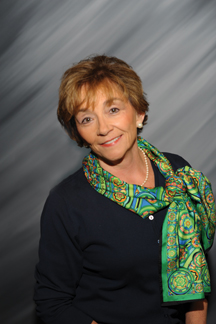 Anne T. Hogan
Most little girls wonder what they will be when they grow up. For one little girl growing up in New England, becoming a Girl Scout Brownie would lead to helping thousands of other girls develop the courage, confidence and character to achieve their dreams.
That Girl Scout, Anne T. Hogan, is now the Chief Executive Officer of the Girl Scouts of the Chesapeake Bay. The council includes 12,000 girls and 5,000 adult volunteers across the Delmarva Peninsula.
While growing up in Massachusetts, and through a three decade career in the banking industry, Hogan stayed involved in Girl Scouts, as a volunteer leader and as president of the Massachusetts-based Spar and Spindle Girl Scout Council's Board of Directors, before her current position.
Hogan credits Girl Scouting for teaching her the core skills she needed as a successful executive, such as responsibility, respect and integrity. Today, as Girl Scouts celebrates its 100th anniversary, these skills are as important as ever. As an organization, Girl Scouts has evolved along with the girls with a focus on leadership programs benefitting girls.
Hogan's executive management experience both within Girl Scouts and in private industry has led to her working with other council CEOs from across the country to develop a business plan for one of the organization's premiere leadership and entrepreneurial opportunities, the Girl Scout Cookie Program, which brings in $700 million a year.
Hogan encourages professional women to consider volunteering their time with Girl Scouts. While troop leaders are always needed, there are other ways to get involved, such as hosting teen girls for a discussion about careers. "Girl Scouts actively gives girls leadership opportunities," Hogan says. "But the adults that spend the time working with the girls gain just as much helping to make a difference in a girl's life. It's truly the experience of a lifetime."
"Sherm" Porter
Not everyone comes from a privileged background. Some us start from humble beginnings and get our education from the school of hard knocks. I'm one of those guys. I'm not the type to cry and whine about my circumstances, I'm more apt to fight my way forward. It's just how I'm wired.
Probably because of how I got my start, I've always had a burning need to help those around me. I want to give back. One of my favorite quotes is by Henry Ward Beecher: "In this world it is not what we take up, but what we give up, that makes us rich."
Ask anyone of my friends, if they're running a beef and beer, holding a charity event or just know someone that is need my support, I'm there. I am actively involved in corporate fundraising with Easter Seals. I'm involved internationally through Help-Portrait. Locally, I partner with many other businesses to benefit charities in Delaware that spend their dollars only here in my local community.
My philanthropic work is important to me. At this stage in my life I can give, want to give and seek opportunities to better my community.
Fulfilling – absolutely.  Rewarding – absolutely. Life changing – you betcha.  On several levels, those touched by the work, those involved in the work and philanthropy changes YOU! Get involved today. I promise this is something you will never regret. Hope to see you at our next event!
Sherm Porter has more than 20 years in the culinary field.  He's done it all from operating small kitchens, to managing fine dining affairs. He attended the HRIM program at the University of Delaware.  Sherm and his partners own and operate a successful café in NCC Government Center and a full service, special events facility located in Pike Creek to meet all your catering needs.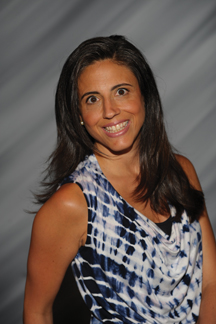 Rosanne Nicole Fogarty
Rosanne Nicole Fogarty, owner of everyday artists inc. – paint your own pottery art studio in Hockessin, is known for her family fun & friendly studio. What you might not know is how much she gives back to the community, and causes she believes in.
Born and raised in New York, Rosanne has an elementary education degree, and masters in both early childhood and special education.  She taught special education to 3 year old severely developmentally disabled children, before she & her husband Patrick, moved to Hockessin 7 years ago. She has 2 children, Gerard, 9, and Payton Rose, 4.
In 2008, everyday artists, a favorite Hockessin store, was being sold.  It was the worst economic time, but she saw this as an opportunity to combine her love of children with keeping open a local store that provided so many family memories, and provided numerous fundraisers to local schools.
In her first 4 years of business, she has provided donations and gifts to 100+ schools and organizations, in addition, to donating her time, and staff to numerous local charity events.
Her first summer in business she donated staff and ceramic projects to Kay's Kamp, oncology camp for children. Projects & gift cards were provided to every child attending the program.
Most recently, she worked on a 3 year project with Christiana Care Women & Children's Department, & an Eagle Scout candidate, donating time, studio and supplies to the "children's finger painting" of all the in-patient room numbers – over 400 tiles were painted in all!
Rosanne invites all non-profit organizations, to join her existing groups, Easter Seals, Mary Campbell Center, and Autism Delaware, just to name a few, to spend some time creating a fabulous memory at everyday artists inc. – paint your own pottery art studio.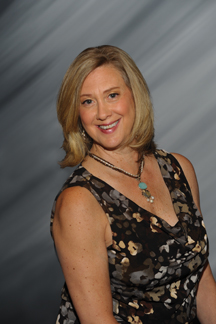 Lynn Shapira
Lynn Shapira is the Manager of First State Vein and Laser Center and President and Co-Founder of the Haiti Family Initiative
When Lynn Shapira joined her husband in Jacmel, Haiti in March 2010, just weeks after the horrific earthquake, she never imagined she would be returning just a few months later with almost 100 volunteers excited to work in a summer camp that she founded. On her way home, she reflected on the harsh dichotomy; the pristine environment within the airplane versus the misery she left behind. Visions of children playing with wire hangers as kites and traumatized women who lost a child, parent, husband or a home, kept running through her mind.  She had to do something. Why not a camp for kids to bring smiles back to them?  Why not a grief management program for women to help them cope with their losses?  Why not a medical clinic to bring healthcare to these positive, warm people who had rarely seen a doctor?
Upon her arrival home, Lynn and her friend, Carole Downs, founded the Haiti Family Initiative (HFI).  The first meeting, publicized by word of mouth, drew almost 40 people and  every Sunday thereafter, more and more interested volunteers showed up. As the first team arrived in Jacmel in July of 2010, seven other teams and almost 100 volunteers were in the waiting!
This summer will be the third HFI Jacmel summer camp, which will be conducted from July to August by 85 volunteers from DE/Philadelphia area.  It will include children and women's programs and a medical clinic.  Everyday, more than 100 homeless or orphan children will play games and sports, do arts and crafts and eat their only warm meal of the day.  Tax-exempt donations can be sent to: HFI, PO Box 3774, Greenville, DE 19807.  For more information,                               www.HaitiFamilyInitiative.org.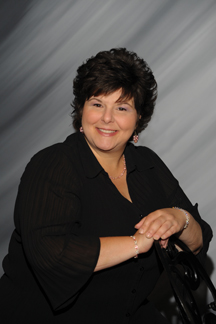 Lorie Marrella
Lorie Marrella arrived in Delaware fourteen years ago when she decided to leave the banking industry and open her own business. Lorie opened FruitFlowers of Delaware (formerly Incredibly Edible Delites). Lorie went on to open two additional FruitFlowers locations in West Chester, PA and Southern New Jersey.
Several years ago, Lorie was at an event with the DE Breast Cancer Coalition. After meeting and speaking with Business Development Director, Priscilla Rakestraw, Lorie decided that she and her company would begin supporting the DBCC by hosting several events throughout the year to benefit DBCC. Marrella aptly named the efforts "Treasure the Chest Events" which feature fun-filled, party atmosphere fund-raisers such as Pink Power Happy Hour (visit www.treasurethechest.org for more information). Marrella & FruitFlowers of DE was recognized by the DBCC as the 2011 Corporate Partner of the year. Marrella accepted the 2012 BBB Torch Award for marketplace ethics on behalf of FruitFlowers of DE this past spring after being nominated by the DBCC.
Marrella has come to love planning events and has decided to transition away from the FruitFlowers franchise system and start focusing her efforts on event planning full time. Smart Tarts Events will continue to host Treasure the Chest fund Events in addition to hosting other party type events such as Lola's Ladies' Night Out, a premier shopping event with lots of good fun for girlfriends everywhere, and N.E.W.,  a dining networking event connects women of all business backgrounds as well as strengthen business and personal relationships among women.  (Visit smarttartsevents.com for more information.)
Lorie moved to Delaware from Philadelphia thirteen years ago and now lives in Newark with her husband, Greg.  The couple has two grown sons and love spending time with their extended families, but, they are happiest when they are spending time with their two grandsons and their nieces & nephews.
On The Cover… Our New Castle front cover photo shoot took place at the wonderful J. Christian Studio in Hockessin, Delaware.  This cover came about mainly because of my many conversations with Marcy and J. Christian about the different events that they do, not to promote their business, but for non-profit thus giving to those who are in far more need than themselves.  I realized that not many people take that kind of energy and time and put it into something that is to benefit another human being.  Some of our participants are like J Christian and Marcy that do events on a very large scale, and some are small business owners doing what they can – one is a non-profit leader.  But one thing they all have in common is that they freely give back to society through their work on behalf of non-profit agencies, which is something we all could learn from.
This front cover is to honor business owners that give of themselves through raising funds for non-profit.  Please take each of their leads and give to your favorite non-profit.
Hair and makeup for our photo shoot were provided by J. Christian Studio, located at 7465 Lancaster Pike, Hockessin, DE  19707; phone 302-235-2306.  View their website at www.jchristianstudio.com.  All photography work was provided by Roy McDowell, Royal Photography, located at 3646 Silverside Road, Wilmington, DE  19810; phone 302-478-1809.  You can view his website at royalphotogde@aol.com.  Without the hard work of J Christian, his staff, and Roy none of our photo shoots would be possible.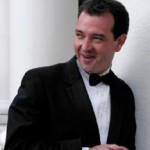 Roy McDowell
Royal Photography's owner, Roy McDowell, brings a wealth of experience, both creative and business, along with an unmatched ability to put people at ease, to every occasion he photographs.Over the past 18 years, Roy McDowell has captured "that" moment for more than 300 brides and grooms and preserved high school memories too numerous to count. Such exposure has led Roy to become one of the most recognizable photographers in Delaware. He creates a lasting impression, not only of an event, but of himself. The pride, precision, and passion he exudes has compelled brides-to-be to track down, "the photographer who took their senior portrait years before". Roy exhibits this same commitment and customer service when working with the many schools and businesses with whom he's managed contracts. "The consumer drives the product I provide; not the other way around". With the help and support of family, friends, and business associates, Roy McDowell strives to achieve his goal of providing an unforgettable experience with superior photographs, exceptional customer focus, and lasting relationships.
Roy McDowell
Owner of Royal Photography
302 438 1308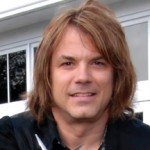 J. Christian
J. Christian is a Master Artist with more than 30 years experience in the beauty industry. Together with his wife Marcy, they own and operate J. Christian Studio, an upscale salon located in Hockessin, DE.  As an International Platform Artist and Master Educator for Sexy Hair Concepts, J. Christian travels here and abroad teaching other Stylists about hair fashion. He regularly teaches at the Institute of Courage, a hair academy established by Michael O'Rourke, founder of Sexy Hair Concepts located in the Topanga Canyon just outside Los Angeles as well as at the Paul Mitchell School in Delaware.
J. Christian, Owner of J. Christian Studio
7465 Lancaster Pike,
Hockessin, DE
302 235 2306
and Special Thanks to…
Our Photo shoot Location
Last 5 posts by admin