People In Profile
1 April 2012
No Comment
View all Articles by: admin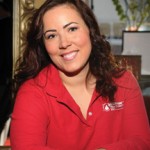 Regan Roberts Deck
A Sussex County native, Regan Roberts Deck graduated from Indian River High School before earning her Bachelor's degree Cum Laude from Tulane University in New Orleans.  If the experience of living in New Orleans has only one thing in common with owning a service company, Regan says, it's this: "every day brings you into contact with different people and affords you the opportunity to learn something new."
As owner and Chief Operations Officer of Custom Mechanical, Regan hopes to continue the growth and success of the company her parents founded by expounding on their principles of quality workmanship and superior customer service in the HVAC, plumbing and electrical industries.  Now entering the third decade of serving their community, Regan sees the future of the company in the continuously evolving wireless technologies, especially for the rentals and second-homeowners that make up a large portion of the local population.  "By taking advantage of advancements in technology within the industry, combined with infrastructure like smart phones, GPS and on-line scheduling, we can improve efficiency and value for our clients," she says.
When she's not running the family business, Regan also enjoys running races – from 5k's to marathons – for a variety of causes and, of course, for fun.  "Running is a great way to combine one of my passions with charitable giving," Regan says; something she wouldn't be able to accomplish without the support of her family: her husband, Ryan, a Sussex County Paramedic, and their son, Everett.  But, whether running the roads or the business, Regan is excited for the future. "Coastal Sussex and Worcester Counties have expanded and changed so much recently; I can't wait to see what the industry and our community will look like in another thirty years."
Regan Roberts Deck
Chief Operating Officer
Custom Mechanical
800-233-5177
302-539-5177
Bethany Beach, DE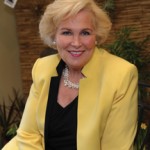 Rita Wilkins
A highly experienced professional interior designer, Rita is passionate about using her knowledge and talents to make a difference in her client's lives and businesses.
Known as the "business person's designer", she brings extensive knowledge, creativity, and experience to every project, as well as her boundless enthusiasm, creativity and solid business sense.
She has received numerous design awards and is regularly published in regional and national design publications.  A graduate of University of Rhode Island, Rita also attended Rhode Island School of Design and University of North Carolina.  Rita will tell you, however, that her "real" education and inspiration comes form her extensive travels which started as a child while growing up in Europe.  "Weekend trips" were to neighboring countries and cities.
But it was a trip to visit her son Kevin, who was serving in the Peace Corps in Senegal, West Africa that had the most profound impact on Rita's personal and professional life.  "There was something deeply satisfying about exploring one of the World's oldest cultures and discovering the beauty and 'simple joy' of the Senegalese villagers who have so little but are so happy.  We have so much to learn from them."
In addition to travel, Rita enjoys time with family, friends, entertaining and "giving back".  Her volunteer activities include Habitat for Humanity and Ministry of Caring and Cross Cultural Solutions.
Rita S. Wilkins, President
Design Services, Ltd.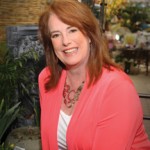 Susan Sutton
Susan (Cochran) Sutton is the owner and creative drive behind Blinds, Shutters & More. "Create, Renew, Energize" her company motto, is a testimony to the passion for decorating she brings to every client. This same commitment is reiterated in Blinds, Shutters & More's mission statement. "To exceed customer expectations by providing the highest quality customer service while creating designs that renew and energize your environment." Ms. Sutton was raised on a family farm in Worton, Maryland where she graduated from Kent County High. She is especially proud of her family's long history since the Cochran's settled in Middletown eleven generations ago.  Susan obtained an AA degree from Chesapeake College. Then proceeded to Salisbury State where she earned a BA in Communication. Her post graduate work was in Accounting at the University of Baltimore. Ms. Sutton worked in her family's accounting firm until 1997, when she decided to follow her hearts true desire and work in decorating and design. For the next 10 years she was a sales/decorating consultant for several retail furniture stores. In 2008 she became a window treatment specialist for a large national retailer in our area.  Susan completed a 5 month intensive training program and was in the top 5% in sales for this company.
In 2010, Susan opened Blinds, Shutters & More. She wanted to offer more diverse decorating services and products than a large corporate box store would allow.  As a life long resident of the Delmarva Peninsula, Susan has cultivated great working relationships with many specialty suppliers, craftsmen and contractors.
She now has the ability to incorporate these products and services into all her designs. Susan currently resides in Camden, Delaware. She enjoys spending time with her three daughters and granddaughter. Her interests include entertaining and treasure hunting through used furniture stores. To view Susan's portfolio go to www.facebook/blindsshuttersandmore.
Susan C. Sutton
Blinds, Shutters & More
Window Treatment Specialist
410-708-6424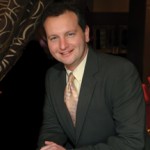 Thomas Scopio
Thomas Scopio NMLS # 653565 is a Senior Loan Officer and Residential Construction Loan Specialist for Citizens Bank, originating residential loans through the portfolio and securitized lending channels within the bank.   He provides customers with access to a robust portfolio platform of loan products, to include jumbo loans, construction loans, refinance and purchase products. The portfolio channel allows customers to borrow the banks own money, which makes all the difference in today's lending world. Facilitating true one time close construction loans is his specialty in residential lending. Tom has built a career on negotiating the pit falls and providing results. Helping people put together the solid financing terms on a custom built home drives this loan officer to excel.
Dedication to one employer over 8 years, the better part of a decade, in a highly volatile career field, has laid the ground work for a high level of product knowledge and internal expertise.  Tom has also achieved success through a long term commitment to his customers and referral sources; even years after the loan has closed he is available to provide customer service. Imagine that a real person that answers his phone.
Thomas Scopio
Citizens Bank, Mortgage Division
919 No. Market Street
Wilmington, DE  19801
610-389-2792 (Cell)
thomas.scopio@citizensbank.com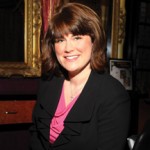 Amy Vest
Honest.  Trustworthy.  Dependable.  Experienced.  These four words accurately depict the core values Amy Vest and her husband Trevor Vest inject into their joint venture, Henlopen Appliance, Sussex County's newest appliance retailer.  As a former banker, Amy Vest leverages 12 years of financial performance experience to offer competitive pricing and a full service appliance experience , guaranteeing  you and your family get the most value for your dollar.  Trevor Vest's depth of appliance knowledge, spanning 18 years, offers their customers a resource  that is unmatched at the national retailers.
A Lewes native, Amy Vest takes pride in opening a family-owned and operated business.  Amy is following in the footsteps of her grandfather, great-grandfather, and great-great-grandfathers.  All of whom owned and operated family businesses within just a few miles of where Henlopen Appliance is located at 33506 Crossing Avenue, Unit #2, Lewes, DE, 19958, just off Savannah Road/Business Route 9.
Amy and Trevor commit themselves to providing residents and visitors of Sussex County with the most reliable appliance brands at reasonable prices, as well as expert appliance repair services.  Henlopen Appliance also offers measuring services to ensure successful appliance installation and second-opinion appliance repair diagnoses.
Amy and her husband Trevor reside between Milton and Georgetown with their two children, two cats, and small flock of chickens.
Amy Vest, Owner/Vice President
Henlopen Appliance
302-645-8930
33506 Crossing Ave., Unit 2
Lewes, DE  19958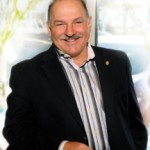 Brian Frederick
Brian Frederick grew up with the stories of how his Grandpa Joe started the family business in 1947, working out of a second-hand plumbing truck. Today, Brian and his brother Robbie lead Joseph Frederick & Sons, now Delaware's premiere plumbing, electrical, heating and cooling company. "Our grandfather started this business with one truck, willingness to work, and a sense of integrity," he said. "Robbie and I work hard to maintain those values and to provide the same level of service our family has provided since 1947." At age 15, Brian started working at Joseph Frederick & Sons while majoring in sheet metal fabrication trade at Delcastle High School. He went to Evangel College in Springfield, Missouri, and returned to Delaware to join the family business full time in 1979. By 1998, Brian and Robbie were ready to take over Joseph Frederick & Sons, and Robbie became the company's president. Brian took over as president in 2003. Now, Brian's daughter Alexis Frederick has joined the company, too, making Joseph Frederick & Sons one of America's rare fourth-generation family businesses.
¬Now celebrating its 65th anniversary, Joseph Frederick & Sons recently added a kitchen and bathroom remodeling division. By leveraging the expertise of its many technicians, Joseph Frederick & Sons designs kitchens and bathrooms that are beautiful and functional.
Brian is a member of the Hockessin/Greenville Rotary. He also is a member of the Delaware Chapter of the Plumbing-Heating-Cooling Contractors Association (PHCC) and serves on the New Castle County Plumbing Mechanical Technical Advisory Board.
Contact us for more information about how Joseph Frederick & Sons can enhance the efficiency and comfort of your home.
Brian Frederick
Jos Frederick and Sons
810 Stanton Road
Wilmington, DE  19804
302-994-5786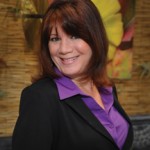 Karen Pagano Cedrone
Karen Pagano Cedrone is an award-winning realtor with Keller-Williams Real Estate, Media. She is a member of the President's Club, the Ambassador's Club and the Executive Club for outstanding sales and service.
Early in her career, Karen's people skills and her affinity for the business of real estate were demonstrated when she was named Rookie of the Year. Today, after 17 years in the business, Karen continues to produce exceptional results and has built an undisputed reputation for excellence. Karen's superb track record, her exhaustive knowledge of real estate trends and the markets, along with her client-oriented focus, have earned her the coveted designation as among the top two percent of Realtors in the Commonwealth of Pennsylvania.
As a resident of the Western Delaware County area, Karen knows her service area's thoroughly which are Delaware and Chester Counties and the state of Delaware.  Visit Karen's Web site at www.karencedrone.com
Karen Pagano Cedrone
Keller Williams Real Estate
1400 North Providence Road
Suite 6035
Media, PA  19063
610-368-2586 (cell)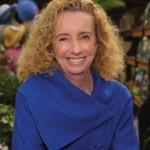 Peg Castorani
Peg and her husband Steve, have owned and operated the beautiful Gateway Garden store and now gift shop for 30 years.
She is the Co-chair of the Hockessin Business Association and the Hockessin Landscape Association.
She owes the success of her business to a dedicated staff who were responsible for the Hockessin 4th of July Float that has won first place the past two years.
In her spare time, she enjoys yoga, horseback riding and of course, gardening.
Peg and Steve live in beautiful Hockessin, and have two sons that currently reside in CA.
Peg Castorani, Gateway Garden Center
7277 Lancaster Pike
Hockessin, DE  19707
302-239-2727
and Special Thanks to…
Our Photo shoot Location

Gateway Garden Center
302 239 2727
7277 Lancaster Pike
Hockessin, DE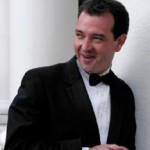 Roy McDowell
Royal Photography's owner, Roy McDowell, brings a wealth of experience, both creative and business, along with an unmatched ability to put people at ease, to every occasion he photographs.
Over the past 18 years, Roy McDowell has captured "that" moment for more than 300 brides and grooms and preserved high school memories too numerous to count. Such exposure has led Roy to become one of the most recognizable photographers in Delaware. He creates a lasting impression, not only of an event, but of himself. The pride, precision, and passion he exudes has compelled brides-to-be to track down, "the photographer who took their senior portrait years before". Roy exhibits this same commitment and customer service when working with the many schools and businesses with whom he's managed contracts.
"The consumer drives the product I provide; not the other way around". With the help and support of family, friends, and business associates, Roy McDowell strives to achieve his goal of providing an unforgettable experience with superior photographs, exceptional customer focus, and lasting relationships.
Roy McDowell
Owner of Royal Photography
302 438 1308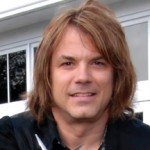 J. Christian
Hair styling & make-up application were provided compliments of J. Christian Studio, where hair and art perform.
J. Christian is a Master Artist with more than 30 years experience in the beauty industry. Together with his wife Marcy, they own and operate J. Christian Studio, an upscale salon located in Hockessin, DE.
As an International Platform Artist and Master Educator for Sexy Hair Concepts, J. Christian travels here and abroad teaching other Stylists about hair fashion. He regularly teaches at the Institute of Courage, a hair academy established by Michael O'Rourke, founder of Sexy Hair Concepts located in the Topanga Canyon just outside Los Angeles as well as at the Paul Mitchell School in Delaware.
J. Christian, Owner of J. Christian Studio
7465 Lancaster Pike,
Hockessin, DE
302 235 2306
Last 5 posts by admin