Suddenly Single Women And Their Finances
|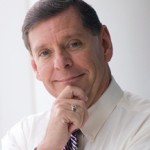 By Frederick J. Dawson, ChFC, CLU
Since women have a natural propensity to outlive men most of the time, they could find themselves suddenly faced with a myriad of decisions when they may be most vulnerable to well intended, but bad advice.
You may still have the usual motherly duties and responsibility of keeping a roof over everyone's head, including your own with additional demands on your time to take over whatever financial duties that perhaps your mate always took care of.
Let's assume that your mate had a will. Many people do not have one. Not to fear, if you don't have one, the state has one already prepared. You may not like the terms of that one, but your mate had the chance to make one and never did, so you're stuck.  In either event, the size of the deceased's estate may require it to be probated. It would be prudent to consider hiring an attorney for this part of the process.
You need to pull together all the financial data that you can find; bank statements, 401(k) statements, IRA statements, privately owned life insurance policies as well as any employer provided life insurance and other survivor benefits as well. An additional list of other assets should also be compiled (home value, cars, collectibles, etc.) All debts should also be listed (credit cards, mortgages, car loans, etc.). This information will be needed for the probate process as well as preparing your and your family's future.
Once this information is gathered, organized and summarized, you may want to seek out the help of a wealth manager. This person should have official designations that prove he/she has earned the right to call themselves a Certified Financial Planner (CFP) or Chartered Financial Consultant (ChFC) or Chartered Life Underwriter (CLU).  Any one of these designations means that this person has made a serious commitment to serve individuals and is held to
a high degree of ethics during that process.
A written financial plan may be in order.  A well prepared plan would give you an opportunity to see the big picture and consider different financial strategies that would be custom tailored to you, your goals and your risk temperament.
Unless you are experienced, financially educated and have time on your hands, this is probably not a time to "DIY" (Do It Yourself).
If you don't control your money, your money WILL control YOU!
Fred Dawson, ChFC (Chartered Financial Consultant), CLU (Chartered Life Underwriter) has over 30 years of comprehensive wealth management experience.  He is Executive Vice President of Bassett, Brosius & Dawson, Inc. and a founding principal partner of the firm.  Successful women are prominent among Fred's diverse domestic and international client base of professionals, retirees, professional musicians and business owners.  In 2008 Fred was cited by Delaware Today Magazine as one of Delaware's Top Financial Advisors.  Criteria are not necessarily based on client satisfaction or advisor performance.  Fred received a State of Delaware Senate Tribute in 1999 for his "long and distinguished record of service to his community, his country, his state and his region."
For more information or to schedule a complimentary, no obligation initial consultation contact Fred's office at 302-999-9330 or fdawson@bbdinc.com.
Bassett, Brosius & Dawson, Inc. is an Independent Registered Investment Advisory Firm with the State of Delaware.
Securities Offered Through Raymond James Financial Services, Inc. Member FINRA/SIPC
Any opinions are those of Fred Dawson and not necessarily those of RJFS or Raymond James.
Frederick J. Dawson, ChFC, CLU
Wealth Manager, Raymond James
Financial Services, Inc.
Executive Vice President,
Bassett, Dawson & Foy, Inc.
Bassett, Dawson & Foy, Inc.
E.A. Delle Donne Corporate Center
1011 Centre Road, Suite 110
Wilmington, DE  19805
302-999-9330
www.bdfwealth.com •   fdawson@bdfwealth