Finding Your Way Through The Winter of Life
|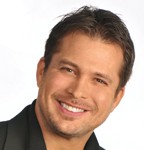 By: Joe White
President and Founder of Get Life Coaching.
2008 Entrepreneurial Advocate of the Year
Life is like the seasons.  It is ever changing, ever moving towards what is next and away from what was.
No matter how much you enjoy the summer, a winter is on the horizon and even the coldest of winters carries the promise of warmer days.  Every season serves us regardless of how "good" it may feel.  Understanding what season you are in and what to do in each season is essential to your growth and fulfillment.  Getting stuck in a season or using the skills designed for fall in the winter time comes at high price.  We either get stuck in winter and feel as if it will never change or we seemingly get blindsided time after time.  We must learn how to navigate the seasons of our lives in order to take control of our lives.
Winter
Ok, winter may not be our most favorite, but winter is invaluable.  We have all been in winter and we will return there again.  It is as much a part of the process as night is to day.  It is the season of endings and death.  Death may sound morbid but I assure you it is needed.  Winter is the season in which life resets itself. Nothing can begin anew until something ends.  We may not care if the leaves on a tree turn brown and fall off, but when it's something we are holding on to that we must let go, it is often a different story.  We often feel torn in letting go so that something can end, because winter is often a purging period and it comes with a level of hesitation.  We often know we need to let go… Let go of a relationship, a career, a path, the way that you thought it should be, but we would rather hold on to pain then to be without.  We have all been there, knowing that we must let go, but emotionally holding on.
The Pain
It is easy stay focused on the discomfort or the pain that is associated with winter.  Letting go and endings do not always occur without a fight.  When we focus on what we don't have or what is gone, it prolongs winter.  It keeps us stuck in winter even though the season around us is changing.  If we feel like it is winter, than we will experience winter.
The Gift of Winter
Winter gives us a unique opportunity to rebuild, to examine, to plan and prepare.  Winter also allows us to connect with those we love and rebuild our relationships.  We must understand the gift of winter because winter can be where your greatest growth begins.  It is where we can find our strength and honor.  Yes, we may feel a bit humbled.  Humility often gifts us with vision free from ego and fear.  The truth is, it may not feel good, but it is essential for growth.  We must grow so we don't stay in winter or find ourselves fighting the same battles over and over again.  New winters can bring new challenges and new opportunities and that is growth.
We have a choice to either fight winter or align with winter.  We can not avoid it.  Knowing what to do in winter is invaluable.  You do not plant seeds in the winter, but you can sharpen your tools.  Winter is the process of letting go so that what is new can grow.  It may not feel good but it is needed so that the renewal and promise of the rebirth of spring can occur.
Till next time I wish you love and passion.  Live Free!
Testimonial
Absolutely amazing! I have never experienced anything like this before.  It is something that has changed me, my outlook and therefor my life! ~ Penny Marroni
Visit us on the web:
www.facebook.com/getlifecoaching
www.twitter.com/getlifecoaching