Controlling Your Money
|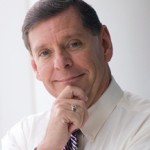 Presented By:
Frederick J. Dawson, ChFC, CLU
There is an undisputed fact in this world, and that is if you don't control your money, your money will control you. If you are a "believer" in this old adage, then here is the first step in controlling your money.
Prepare a comprehensive list of all your expenses and how much you spend on each item.  In many circles, this is known as a budget. Here is an example of the items that you may need to include:
Alimony payments Hobbies Health Insurance Premiums
Food/Groceries Domestic Help Medical Expenses/co-pays
Clothing Homeowner's Insurance Allowances
Utilities Yard/Pool Maintenance Child Care
Phone Home Maintenance Education Expenses
Cleaners Subscriptions 401K/IRA Contribution
Auto Insurance Gifts/Birthdays Mortgage
Auto Maintenance (gas/oil/repairs) Property Taxes Charge Cards
Auto Payments Sales Taxes
Entertainment Charitable Contributions
Club Dues Tax Preparation
Vacation Life Insurance Premiums
Personal & Miscellaneous
Other
Now total it all up!  As presumptuous as it may sound, if you continued this wonder system for the rest of your life, you would be amazed at how much financial discipline you would develop!
Now compare your "outgo" to your "income." If you find that you've got "too much month left over", (you run out of money too soon), then you now know where you need (and can) cut back. Additionally, you are now prepared to do some serious retirement planning!
32 years ago, my wife and I agreed to do this system. Louise has not missed one month all these years!  We are in control of our money….our money is not in control of us.  Everyone should do this! You NEED to do this! Begin today!
If you don't control your money, your money WILL control YOU!
Fred Dawson, ChFC (Chartered Financial Consultant), CLU (Chartered Life Underwriter) has over 30 years of comprehensive wealth management experience.  He is Executive Vice President of Bassett, Brosius & Dawson, Inc. and a founding principal partner of the firm.  Successful women are prominent among Fred's diverse domestic and international client base of professionals, retirees, professional musicians and business owners.  In 2008 Fred was cited by Delaware Today Magazine as one of Delaware's Top Financial Advisors.  Criteria are not necessarily based on client satisfaction or advisor performance.  Fred received a State of Delaware Senate Tribute in 1999 for his "long and distinguished record of service to his community, his country, his state and his region."
For more information or to schedule a complimentary, no obligation initial consultation contact Fred's office at 302-999-9330 or fdawson@bbdinc.com.
Bassett, Brosius & Dawson, Inc. is an Independent Registered Investment Advisory Firm with the State of Delaware.
Securities Offered Through Raymond James Financial Services, Inc. Member FINRA/SIPC
Any opinions are those of Fred Dawson and not necessarily those of RJFS or Raymond James.