Ophthalmology Blog: Questions and Answers with Dr. Jeff Minkovitz, Cataract and Refractive Specialist
|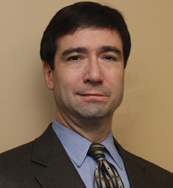 By: Jeffrey B. Minkovitz, M.D.
Eye Physicians and Surgeons
Patients considering refractive or cataract surgery frequently ask me many questions about their eye condition and their options for treatment.  Today, many more options exist, and asking the right questions helps to ensure the best fit.  While each patient may have unique concerns, many questions surface repeatedly.  In this article, I have tried to highlight some of the most common as well as some which apply more broadly.
Q: How long do I need to be without my contact lenses before laser vision correction?
A: Patients with soft contacts should refrain from wearing them for at least one week, and preferably two.  Hard contacts require one month or more.  Contact lens wear can alter the surface of the eye (the cornea), changing both the shape and clarity.
Q: Can patients with cataracts undergo laser vision correction?
A: Patients with significant cataracts should not undergo laser vision correction.  Laser vision correction is for the reduction of spectacle dependence.  It does not improve vision diminished by cataracts.  Furthermore, modern cataract surgery can often achieve the same goals of laser vision correction (reducing dependence upon glasses) while simultaneously improving best corrected vision (the principle goal of cataract surgery).  Premium intra-ocular lens implants can also reduce dependence upon reading glasses.
Q: Does laser vision correction cause cataracts or affect future cataract surgery?
A: Laser vision correction does not cause cataracts, but can alter  the shape of the cornea, which may affect the refractive outcome of cataract surgery.  Because most patients who have undergone LASIK are highly motivated to remain free from glasses, experience with LASIK is helpful in planning and performing these surgeries.
Q: Will laser vision correction help me read without glasses?
A: Laser vision correction is performed to reduce spectacle dependence for distance vision.  In patients who are farsighted (see better far than near), there may be some near vision benefit, but patients in their mid-forties or older will typically need reading glasses to see close.  One exception is monovision, in which one eye is corrected for distance and the other for near.
Conductive keratoplasty (NearVision CK) is a procedure for improving reading vision in patients who do not need distance glasses.
Q: Can cataract surgery reduce my need for glasses?
A: The principle goal of cataract surgery is to restore clear vision in patients experiencing vision loss from cataracts.  Advances in surgery, as well as attitudinal changes in patients and surgeons, have increased the emphasis on "enhanced vision" –improving visual performance beyond what may have been present even before cataracts developed.  New technology has allowed better, safer surgery with speedier recovery.  New implant designs have allowed reduction in "optical aberrations,"  resulting in improved performance.  Better measurements have allowed more predictable refractive outcomes (reducing nearsightedness and farsightedness).  And premium intra-ocular lenses can reduce astigmatism and provide spectacle freedom for near and distance vision simultaneously.
Please feel free to submit questions for future issues through The Women's Journal,  or visit my website at www.eyephysicians.com
Dr. Jeffrey Minkovitz, a partner with Eye Physicians and Surgeons in Wilmington, DE focuses on corneal, cataract and refractive surgery.  After graduating Magna cum Laude from Harvard University, Dr. Minkovitz received his medical degree from the University of Massachusetts Medical School.  He completed his residency in ophthalmology at Barnes Hospital in St. Louis, before serving a cornea and refractive surgery fellowship at Wilmer Ophthalmological Institute of John Hopkins.
Dr. Minkovitz participated in the early research on Excimer Laser photorefractive surgery (PRK) since 1994.  He has offered this procedure to his patients in Wilmington since FDA approval in 1996.  In addition, he performs the latest in refractive surgery to correct nearsightedness and astigmatism; cataract surgery without needles, patches or stitches; corneal transplants, and thoroughly screens for and treats a variety of eye diseases.
Dr. Minkovitz is on the staff of Christiana Hospital, Wilmington Hospital, and the Center for Advanced Surgical Arts. As an assistant clinical professor at John Hopkins University, Dr. Minkovitz received the Outstanding Teacher Award and was also voted Top Doc in ophthalmology by Delaware Today Magazine.  He has been an invited instructor at the American Academy of Ophthalmology Annual Meeting numerous times.
Dr. Minkovitz
is board certified in Ophthalmology.
For further information or to schedule
an appointment,
call 302-652-3353.