A Touch Of "Class"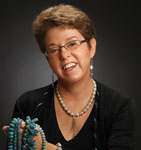 Susanne Faulkner
Faulkner Sterling Design
How long has it been since you got in touch with your creative side? What's that? You never even got a post card from your creative side? How can you two get acquainted?
The gift-giving season is a great time to learn a new skill and produce a beautiful piece of jewelry for someone you care about.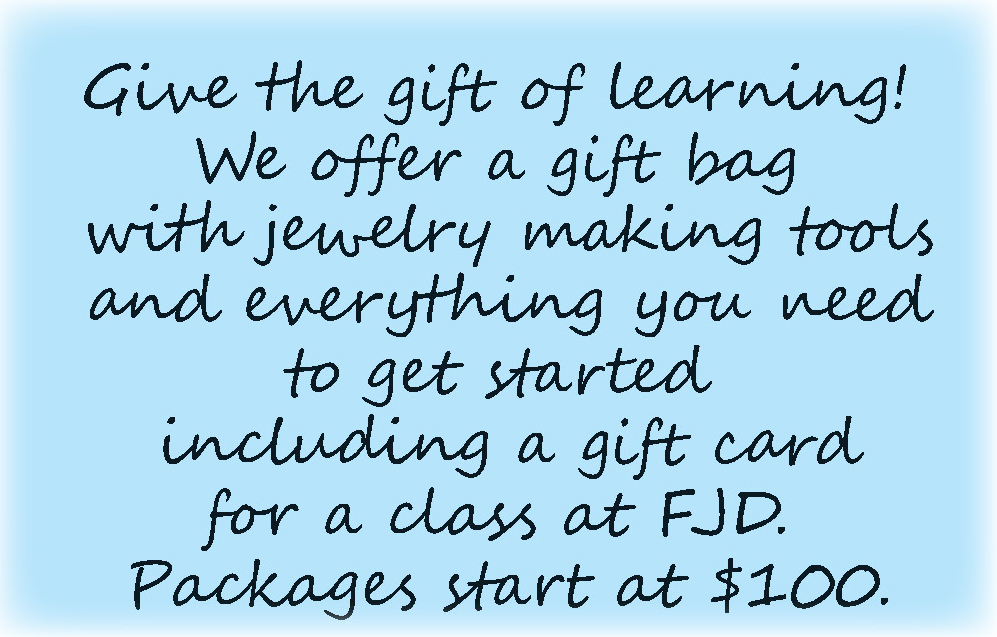 Everyone has a creative side…and a true teacher can bring it out! Let's hush that voice that says "I don't have a creative bone in my body!"
Susanne Faulkner, designer and instructor at Faulkner Jewelry Design, can release your ability to create beautiful things. "It's my job to make you succeed! I guarantee it!"
"Like any caring teacher, I carefully construct each lesson. Too many choices confuse us, so I provide an array of beautiful, top quality materials and work with students as they progress through each step. Authentic choices like color, size, and clasps, are the things that matter."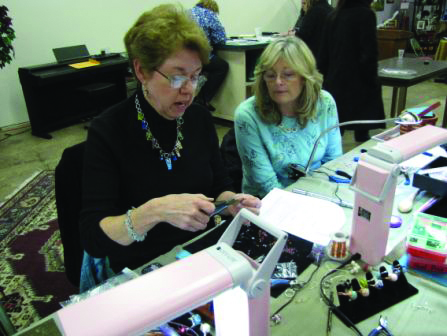 Jewelry making is a real skill that brings life long satisfaction. Students learn simply by seeing the task through. Susanne works individually with each learner, demonstrating how to approach the task and the best technique for beautiful results.
Once these simple skills are developed, you can apply it to other applications. There are many exciting things to learn. Susanne teaches introductory classes in Flip Flop, a fun chain maille technique, Byzantine, Oh Rings, Earrings, Bracelets and Necklaces in many different materials, and Precious Metal Clay, which is used to create handcrafted fine silver pendants for all types of jewelry.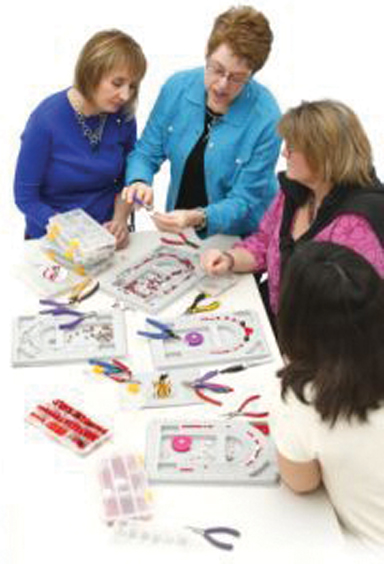 Surprise your friends!
Say, I made it myself!
They will be amazed!
Faulkner Jewelry Design
Store Hours in Middletown Delaware
Thursday & Friday: 11 – 5pm
Saturday: 11 – 4pm
Store Hours in Penn's Place (New Castle)
Thursday & Sunday 11- 5pm
Friday & Saturday 11 – 7pm
ssusanne@faulknersterlingdesign.com
Testimonials:
Wow! Classes at Faulkner Sterling Design with Sue Faulkner are fantastic! My 12 year old son, Shane, is very artistic and crafty and wanted to make a gift for me. I know how beautiful Sue's jewelry is and that she teaches jewelry making classes – even for kids. I signed him up and although he was a little tentative when he went in, his smile when I picked him up said it all. He loved the class, had a great time, and even spent his own money to buy some supplies afterwards to make a few more things on his own. The pieces he made – a bracelet, some earrings, and a necklace – were truly lovely and he was so proud that he got to create them. He even asked at Christmas time to take a second class so that he could make presents for his family. Shane loves going to "Miss Sue's" to create!
- Becky
When my daughter-in-law and granddaughters came for a visit in the summer I wanted to give them something new do to. I scheduled an afternoon with Sue and decided to "do it too" just to be a part of the day. Well to my surprise and delight I totally enjoyed making my own piece and wear it regularly. Now I'm planning an adult's day to learn how to make our own silver piece! -Carolyn
Dear Sue: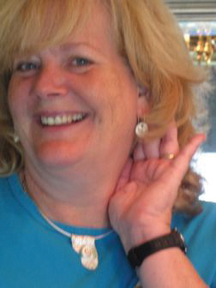 Thank you so much for teaching me to make jewelry! The class provided me more than learning a new skill. It was calming and relaxing. A few days after the class, I read in Women's World magazine, "…doing a favorite activity-such as beading- can put you in a calm mind-set that erases all worries and cares".
Thank you for the gifts – developing a new talent and peace. – Liz
I was wondering what to do for my niece for her 17th birthday. It was going to be my nieces 17 birthday, and what do you get for a 17 year old. I instantly thought of Sue Faulkner of Faulkner Sterling Design. She set up an Earring and Necklace class for me , my sister and our niece. We had a great time. I took the easy way out and copied one of Sue's designs (with lots of help from Sue). (I am just not that artistic.) Sue is so patient. My sister and niece made earrings and necklaces out of crystals beads. My nieces being younger could see what she was doing, but even with glasses my sister was having a hard time. Sue again came to the rescue and helped Jeanie string the beads
- Betty