Flirty Fitness…Something New and FUN!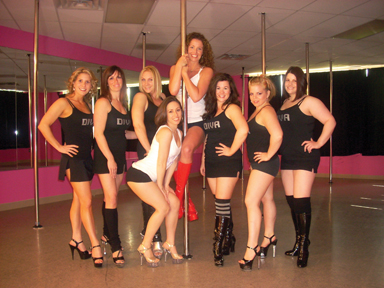 It is that time of year again, when the kids go back to school and we find ourselves in a mad rush to get everything done.  When was the last time you took time out of your day just for you?  Moms do it all; we juggle a hefty load — wearing multiple hats: the parent, the wife, the professional, the chef, the household Commander and Chief…  It is time to dust off one of our most important "hats". A hat that may have been thrown in the back corners of our closet. A hat that truly defines who we are. It is time to put the WO! back into woman! And there is no better way to do that than to take an hour for fun, fitness, and friendship. Here is what Flirty Fitness has done for these moms.
"Flirty Fitness has enhanced my life and really gave me the fulfillment in life I was looking for."- Michele
"They do exactly what they promote, 'Making Fitness Fun'."- Nancy
"Not only has my physical appearance changed but I am a more confident person." – Monica
Take the time to care about yourself, you are worth it.  Flirty Fitness teaches Pole, Striptease and Chair dancing for cardiovascular fitness.  In addition, our classes include Muscle Pump.  Come join the latest fitness craze….Pole Dancing!!
To take an introductory class or to register for classes please contact Shana
@ 610-579-3336 or
shana@flirty-fitness.com